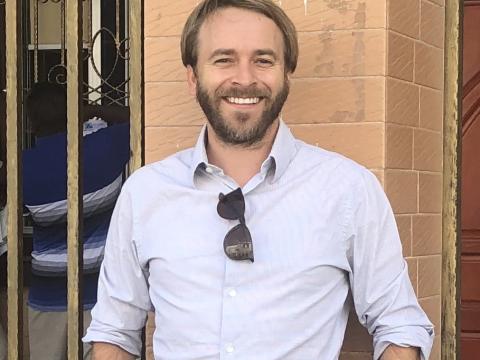 Michael Wicker, Humanitarian WASH Specialist
Michael Amos Wicker is the Humanitarian WASH Specialist for World Vision International. Michael has been with WVI for 4.5 years. He found a passion for WASH at the University, having joined Engineers without Borders, and collaborating with a community in Peru. He has spent two years in the private sector with Atkins (SNC Lavalin) in Water Infrastructure working on various municipal projects in Florida. Since then, he has served in Haiti with Samaritans Purse, later joining World Vision as a WASH specialist during the 2014 response in Iraq. This period greatly enriched his expertise in WASH programming and confirmation in his calling for disaster response. Most recently, he has been supporting the WV Syria Response in Amman, Jordan on the operational side.
Michael holds a Bachelor of Science (B.S.) in Civil Engineering and Master of Engineering (M.Eng) Concentration: Sustainability from Florida State University, Tallahassee, USA
His areas of expertise include Disability Inclusive WASH, Water Conservation, Sustainable Development He is a published author with his work on "Detection of Hidden Corrosion in Metal Roofing Shingles Utilizing Infrared Thermography", ELSEVIER Publication, Journal of Building Engineering 20 (2018) 201–207.
He has also contributed in the op-ed, Leadership in Energy and Environmental Design (LEED) Green Associate
Michael's featured projects include:
Inclusive WASH away from home in the Kurdish Region of Iraq - focusing on the social model of disability inclusion in schools and health care facilities
Khanke Water treatment facility project to support water supply to camp and host community
Find Michael on: