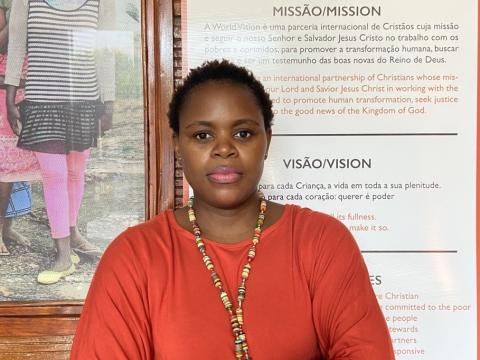 Pauline Okumu - Senior Director, WASH Operations
Pauline Okumu is the Senior Director of WASH Operations. She joined the World Vision WASH team in October 2019.
She joined World Vision in 2000 in Kenya where she worked in relief projects focusing on health, nutrition, and HIV/AIDS. She became the Branch/Operations Director and then Deputy National Director of WV Kenya. She served in a number of senior leadership roles, including interim National Director of WV South Africa, National Director of Swaziland-Lesotho Cluster (SWALES) and National Director of Lesotho.

She holds a Bachelor of Science in Home Economics (Food and Nutrition with Education) from the University of Eastern Africa (Kenya); a Master's Degree in Applied Human Nutrition from the University of Nairobi (Kenya) and a Master's Degree in Organisational Leadership from Eastern University (USA).

Pauline fellowships at St Francis Anglican Church of Kenya and Maseru United Church in Lesotho. She is Married to Geoffrey Okumu and blessed with 3 children (Alex 26, Cheryl 23 and Tryna 15).