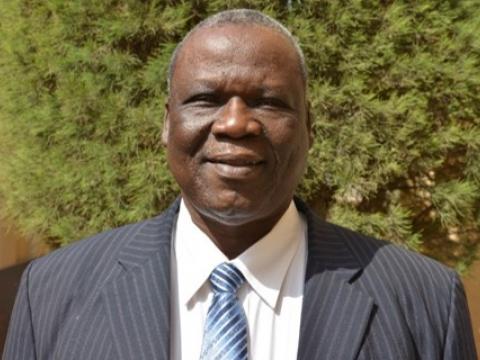 Samuel Diarra - Technical Director, Quality & Innovation, WASH
Samuel Diarra is the Senior Director, Quality and Innovation, Water, Sanitation and Hygiene (WASH) & Technical Director, WASH Operations Global Center, World Vision International. He is in charge of improving WASH operational excellence and technical implementation, through quality and innovations. He has oversight over the review of technical WASH programming.
He is a specialist with 30 years' experience in WASH projects and programs development and Management in African countries and globally. Samuel joined World Vision in 2002 as the World Vision Mali Rural Water Project Manager. Since 2010, he has been leading West Africa WASH programs as Core Program Manager (2009 – 2010) and WASH Director (2011 to 2014). WASH Learning Center (LC) Advisor and was appointed as West Africa Regional Office (WARO) WASH RAM (Resources Acquisition and Management) Manager (2014). He is currently based in Bamako, Mali
Before joining World Vision, Samuel worked for Mali Government for over 14 years in the water sector development. He contributed in countrywide and international programs, including the Niger River Basin Authority WASH programs, Senegal River Basin Organization Water Programs, International Atomic Energy Agency (IAEA) African regional Agreement Projects
He holds a BSC in hydrogeology from Mali National Engineering School, post graduate specialization in Water Resources Management from Luxembourg Foundation University, and has certificates of expertise in geochemistry, isotopes and nuclear techniques applied in water resources management from the Global Support Programs to Africa funded and supported by IAEA's and DRI.