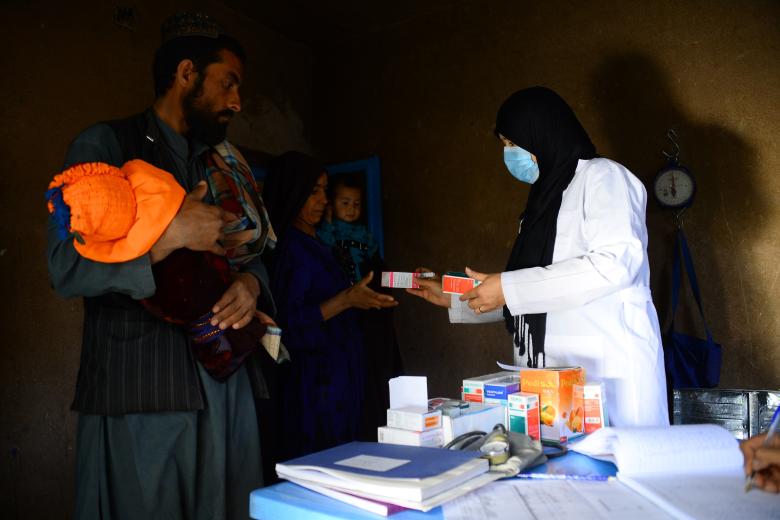 Drought forces people in Badghis into displacement to seek out food and water
Thursday, June 7, 2018
Ongoing drought and security threats has recently resulted in the displacement of around 20,000 people from Ghor and Badghis provinces, forcing them to flee to Herat with the hope of finding food, water, and medical care.
The UN has stated that the recent devastating drought has put 2 million people in 20 of Afghanistan's 34 provinces at serious risk.
In Badghis alone, at least 450,000 people face food and water shortages, including more than 32,143 children, pregnant women and breastfeeding mothers, some of whom are suffering from malnutrition.
Drought conditions in Badghis led to the failure of the winter harvest, and also wiped out the new crops that were planted for the spring growing season. It is estimated 60 % of their livestock have died or have been sold off at minimal value. It is also estimated that 40 % of wells have dried up.
World Vision Afghanistan, in partnership with UNOCHA, World Food Programme, World Vision Australia, World Vision Japan, World Vision Germany and World Vision New Zealand is working to respond to the urgent needs of drought affected families in Badghis, as well as those who have been displaced to Herat Province.
Since May 2018, approximately 450 Mt of food commodities have been distributed to 3,750 vulnerable families in Badghis province of Afghanistan. World Vision is also distributing Water, Sanitation and Hygiene commodities (Water buckets, Jerry cans, water purification tablets) to 6,600 drought-affected households.
In addition, World Vision is constructing 3 solar powered reverse osmosis water systems which will enable 30,000 drought-affected people to access clean and safe drinking water. Moreover, a mobile health team is providing basic health services to Internally Displaced Persons (IDPs) areas in Herat province.