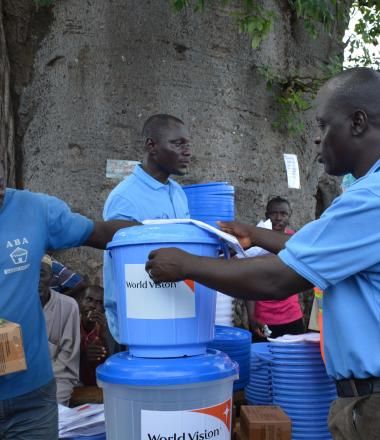 Humanitarian and Emergency Affairs (HEA) and Security
Disaster is extraordinary event that generate collective stress and serious disruptions of any activities. Disaster, both natural and manmade retards the development process of a country.  Over the past two to three decades, the economic losses and the number of people who have been affected by natural disasters have increased more rapidly than both economic and population growth (Okazaki & Pandey, 2005). The physical, social and economic losses caused by these disasters are particularly harsh for developing countries since they have a long-range effect in the development process.
Disaster are increasingly recognized as a potential threat to sustainable development, poverty reduction initiatives, and others development investment. 
Sustainable development and disaster risk reduction are essential preconditions for each other. Natural disaster severely hamper the progress and achievements of sustainable development, while at the same time, the constructed physical infrastructure may constitute to source of risk in the event of future disaster. "Win-win" solutions for securing sustainable development, reducing poverty and strengthening hazard resilience therefore need to be explicitly and actively sought.
Ghana has over the years experienced disasters such earth tremors, flooding, rainstorms, disease epidemics, conflicts, fire outbreaks, drought among others.
Though the Government through National Disaster Management Organization (NADMO) is doing a lot of work on disaster management in areas of preparedness, early warning, response and recovery, there is still much to be done disaster preparedness and mitigation.
World Vision recognizes that events such as natural disasters, destructive conflicts, and pandemics interrupt or set it back all the WV's investment in their development programmes. The WVI Partnership was born through a response to needs to war-affected children in Korea. Our organization's growth since its start in the 1950s has often been catalyzed through responses to massive global humanitarian emergencies. Responding to the most pressing emergencies around the world has always been part of WV's DNA, and through these response programmes WV has itself grown and evolved.



What we want to do:
Integrate Disaster Risk Reduction into World Vision Programmes

Designing of programme/project of DRR measures-:

Ensuring that Programmes/ Projects designed to protect WV investment from disaster impact.  The measure is developed through mitigating hazard or reducing vulnerabilities.
Reviewing how programme/project design will impact the disaster risk or vulnerability

Engages with vulnerable communities to address disaster management needs for improved community quality of life.

Collaborate with other partners to appropriately respond to emergencies in the country

Advocacy on disaster management



What do we seek to achieve?
Improved wellbeing of vulnerable groups, including children & families in high risk communities

Participation of vulnerable groups including children as agents of addressing vulnerability in high risk communities.

Transformed relationships building connectors for peaceful, productive, social, political, economic and ethnic interaction in high risk communities.

Interdependent & empowered community stakeholders working together to decrease vulnerability and improve risk management

Transformed systems and structures that ensure rights to basic humanitarian assistance, human rights protection and human dignity



Achievements
World Vision is actively involved in the activities of key Humanitarian & Emergency Platforms in Ghana- World Vision Co-chairs the Inter Agency Working Group on Emergencies.

Actively participated in key assessments on disaster management in Ghana over the past two decades-Assessments in Floods, conflicts and diseases

Lead NGO in Northern Region Ethnic Conflict in 1994, where over 200,000 people were in dire need of emergency aid

Supported over 100 communities in Northern, Upper East and West Regions to develop disaster preparedness plans

Community sensitization on disaster preparedness in over 200 communities in our programming areas

Early warning engagements and reporting with our partners

Have been responding to the Northern Ghana Floods since 2007- Over 200,000 people with children and women being the majority benefited from such interventions.

Trained over 100 partners in Disaster management across the country in our programming areas

Responded by participating in an Inter-Agency Working Group assessment and responding  to the 2019 Chereponi ethnic conflict by supporting 920 Internally Displaced People (IDP), with over 70% being women and Children with Non-Food items (NFIs)



Security

Humanitarian agencies such as World Vision increasingly find themselves in fluid and volatile contexts where the neediest populations are also located within insecure environments. Humanitarian workers are regularly directly targeted by armed actors in many of these areas. West Africa sub region has become fluid and volatile in the face of several terrorist groups launching several attacks on key government installations, public places and kidnapping humanitarian workers, Western tourists among others.
In working in such environments, there is the need for humanitarian organizations to accurately identify and assess its risk, then develop security planning that creates an environment to operate safely, securely and effectively. The focus is ensure the safety and security of World Vision staff and assets.



What we want to do:
Provide appropriate security training to staff

Provide appropriate training to Senior Management

Provide adequate security briefing for visitors/partners visiting World Vision programmes

Provide appropriate security information to Senior Management for decision making on security management

Timely address and manage security incidents

Conduct investigation into security incidents and provide appropriate recommendations for management decisions

Conduct periodic security risk assessments for improved security and safety of programmes



What do we seek to achieve?

To ensure adequate protection and safety of staff and World Vision assets.



Achievements
Trained 75 staff in Basic security management

Periodic briefing to staff on security

All visitors are briefed before and on arrival