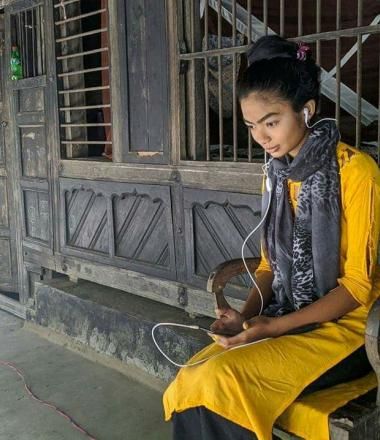 COVID-19 Response
How to communicate and engage with communities in Asia Pacific during COVID-19
World Vision supplements government efforts in raising awareness of communities on COVID-19 and equipping children and families with the correct knowledge and skills to prevent the spread of the virus and reduce the risks of contracting the virus. The transmission mechanism of the virus, along with subsequent government social distancing and lockdown policies, make it challenging for agencies to use traditional community engagement approaches. That is why World Vision has adopted flexible and innovative approaches to ensure even the most vulnerable, including people with disabilities, children, communities without access to the internet or gadgets, migrants, etc., can have access to the necessary information. 
Aside from conventional face-to-face method, depending on the context, World Vision also directly educates children and families through phone calls and SMS/Whatsapp, since many households, in World Vision operations areas, are known to World Vision with networks already in place.  To ensure communities are being exposed to continuous reminders of preventive messages, World Vision uses printed materials to reach a wider targeted audience, who don't have access to internet or technology  Posters and banners are posted in visible locations all over the village. Through these methods of engagement, World Vision has reached over 5,377,585 people directly across 17 countries.
To scale up the impact of the messaging, World Vision has adopted other communication mediums to increase reach. The channels include social media, TV, radio, and the PA system. Technology is one of the most efficient ways to disseminate information within a short period of time to a wide audience, especially in areas where people are scattered or geographically difficult to access. World Vision has reached an estimated 24,358,308 people (as of 22 July) indirectly through traditional media and social media channels.
Apart from COVID-19 related health and hygiene information, World Vision also addresses child protection and psychosocial support needs via both direct and indirect community engagement. While communities are directly impacted by COVID-19, in terms of health, protection risk, and stress-related issues for children, caretakers and families are also on the rise due to lockdown policies, closure of essential services, and limiting economic environment. Aside from the above approaches, World Vision also partners with faith leaders of various religions and other influential stakeholders to support positive messaging and behaviour change.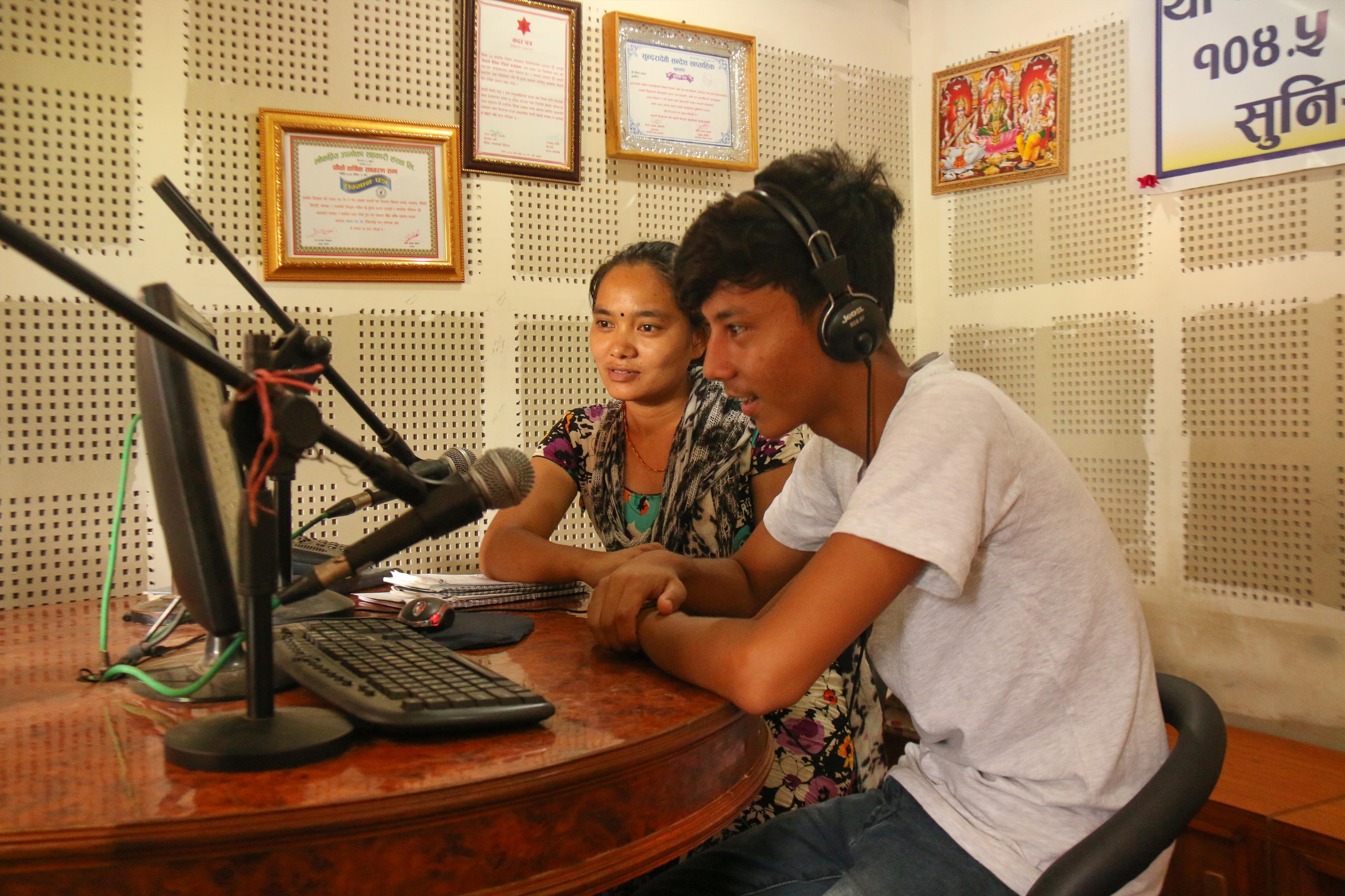 Community Radio in Nepal
Radio has become the most popular and effective medium for information dissemination to a larger audience in a landlocked country like Nepal. It is a favoured medium used by humanitarian organisations to share messaging oh hygiene, nutrition, education, health, etc. Undoubtedly people in urban areas prefer television and social media over the radio, but a large chunk of Nepal's population (around two-third of the total population) still lives in rural parts of the country and radio is the most accessible and reliable source of information for them.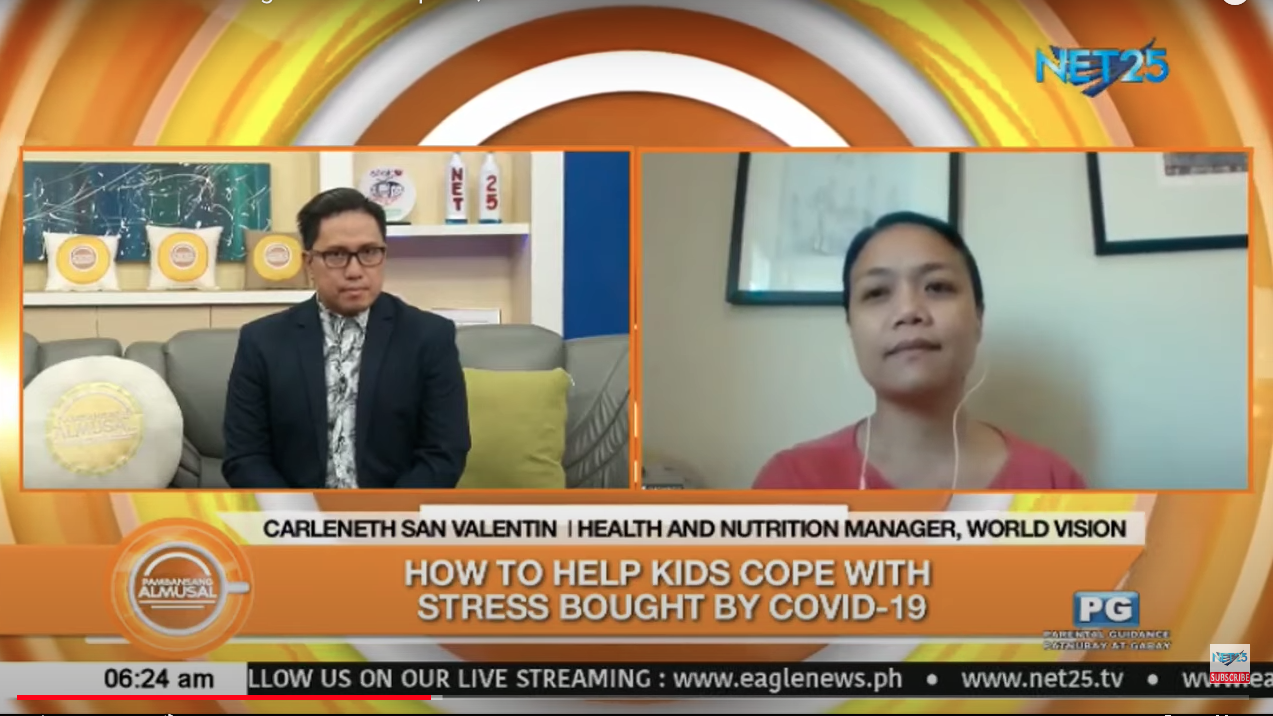 Television in the Philippines
The 2019 Social Weather Stations survey result revealed that television still remains the top source of information in the Philippines - with 60% of Filipino adults or around 40 million individuals getting news through it. This is despite the growing usage of the internet in the country. Another survey conducted by Kantar Media in 2016 showed that 96.6% of Filipinos watch TV daily, devoting 3.7 hours in front of their TV sets. One of the reasons mentioned in the medium's accessibility in rural areas.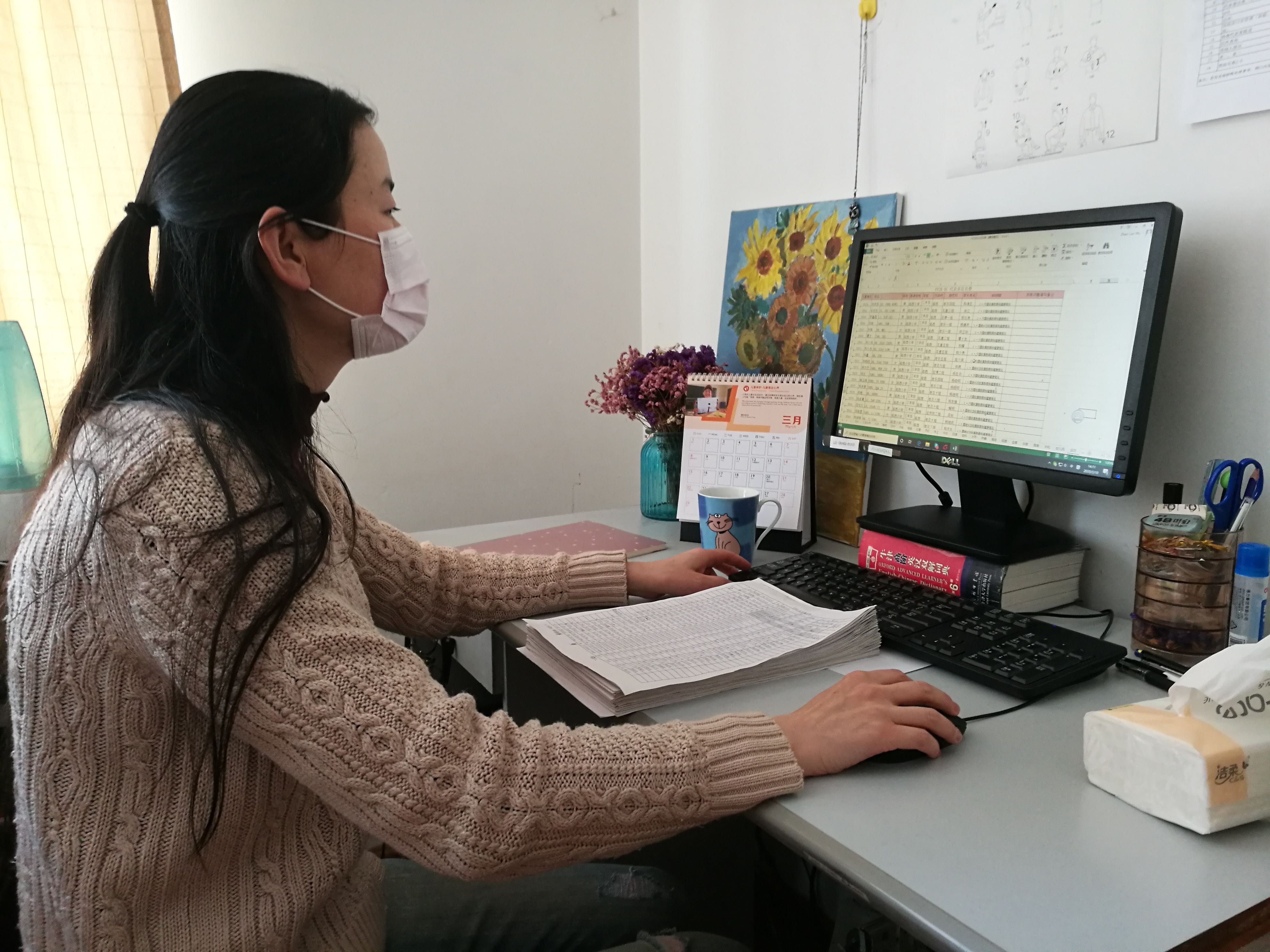 Online platforms in China
According to the 2020 first-quarter financial results issued by Tencent (the developer of WeChat, a Chinese multi-purpose messaging, social media, and mobile payment app), there are 1.2 billion active WeChat accounts (this includes domestic and foreign users of the App). In our project areas, most of the community members are also WeChat users. In their daily life, they use WeChat quite a lot. Therefore, WeChat is an ideal channel to share health messages in China, considering its wide coverage and accessibility.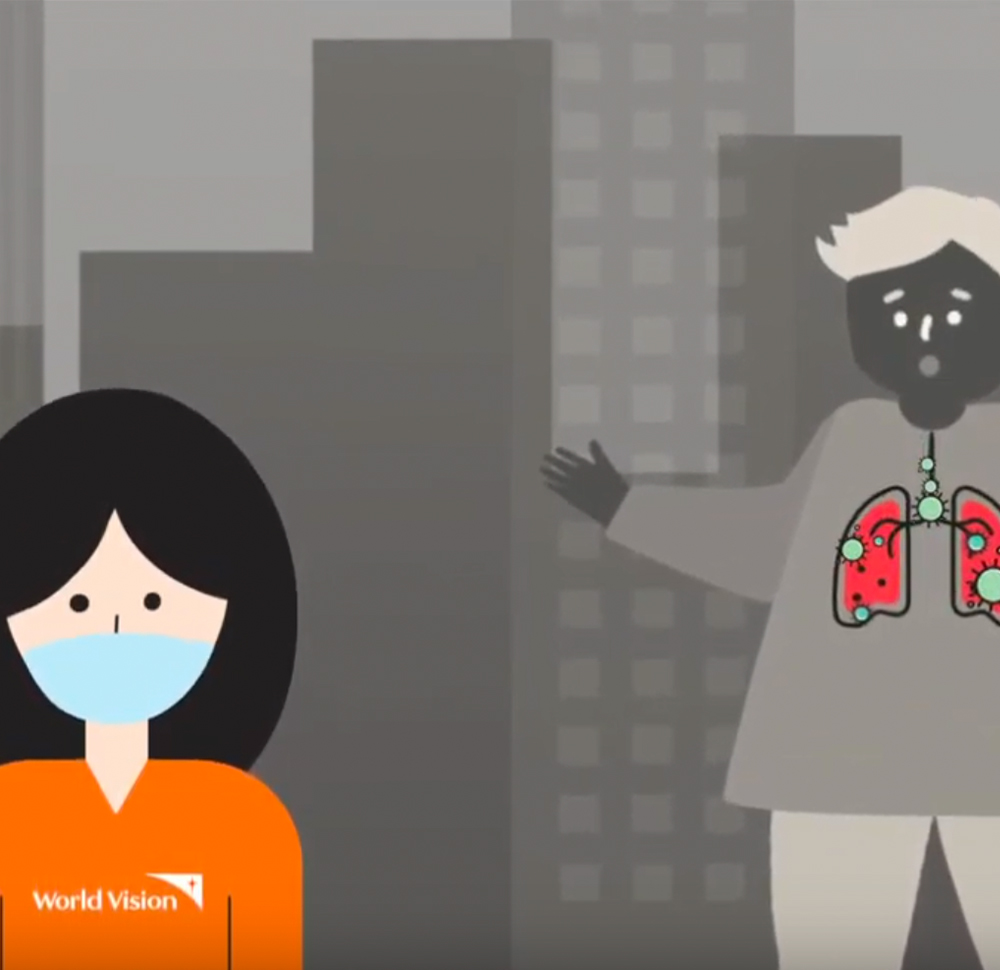 Social media in Thailand
World Vision Thailand is creating a COVID-19 awareness campaign via digital media platforms focusing on social media. Most Thai people access the internet and use social media via mobile phones. Out of the 69.24 million people, the Thai population 57 million people are able to access the internet, with 55 million regularly using the internet via mobile phones. 51 million people use social media regularly and 49 million people use social media via mobile phones.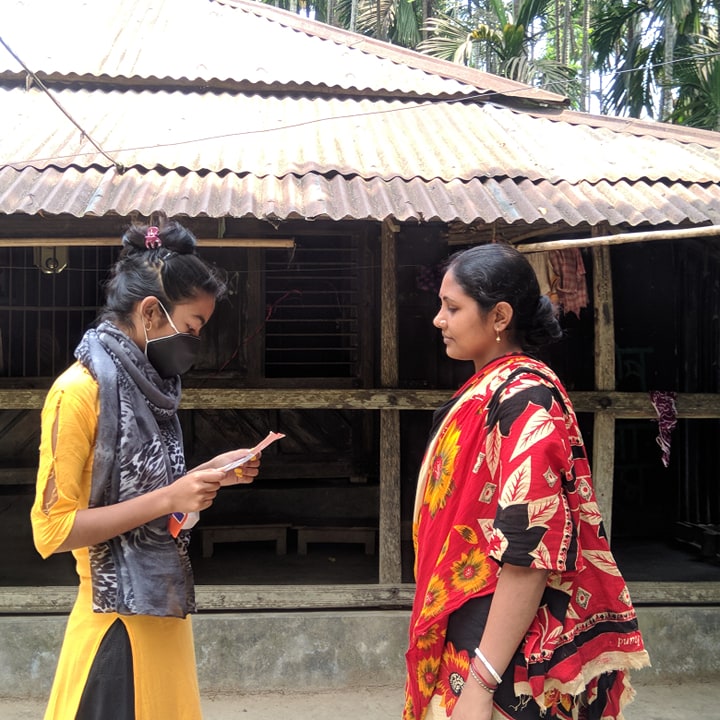 SMS in Bangladesh
The government of Bangladesh disseminates messages about healthcare, natural disasters, tax services, education information and can also participate in voting, auctions, and many other activities to the people of the country, using bulk SMS services. It is a cheaper way and to reach millions very quickly. Due to COVID-19, Bangladesh, like other countries in the region, are embracing teleworking. Country operations with existing telephone hotlines need to consider equipping the staff and/or volunteers with laptops and accessories, train them on the dissemination of information, the referral and analysis of concerns and rumours collected on COVID-19.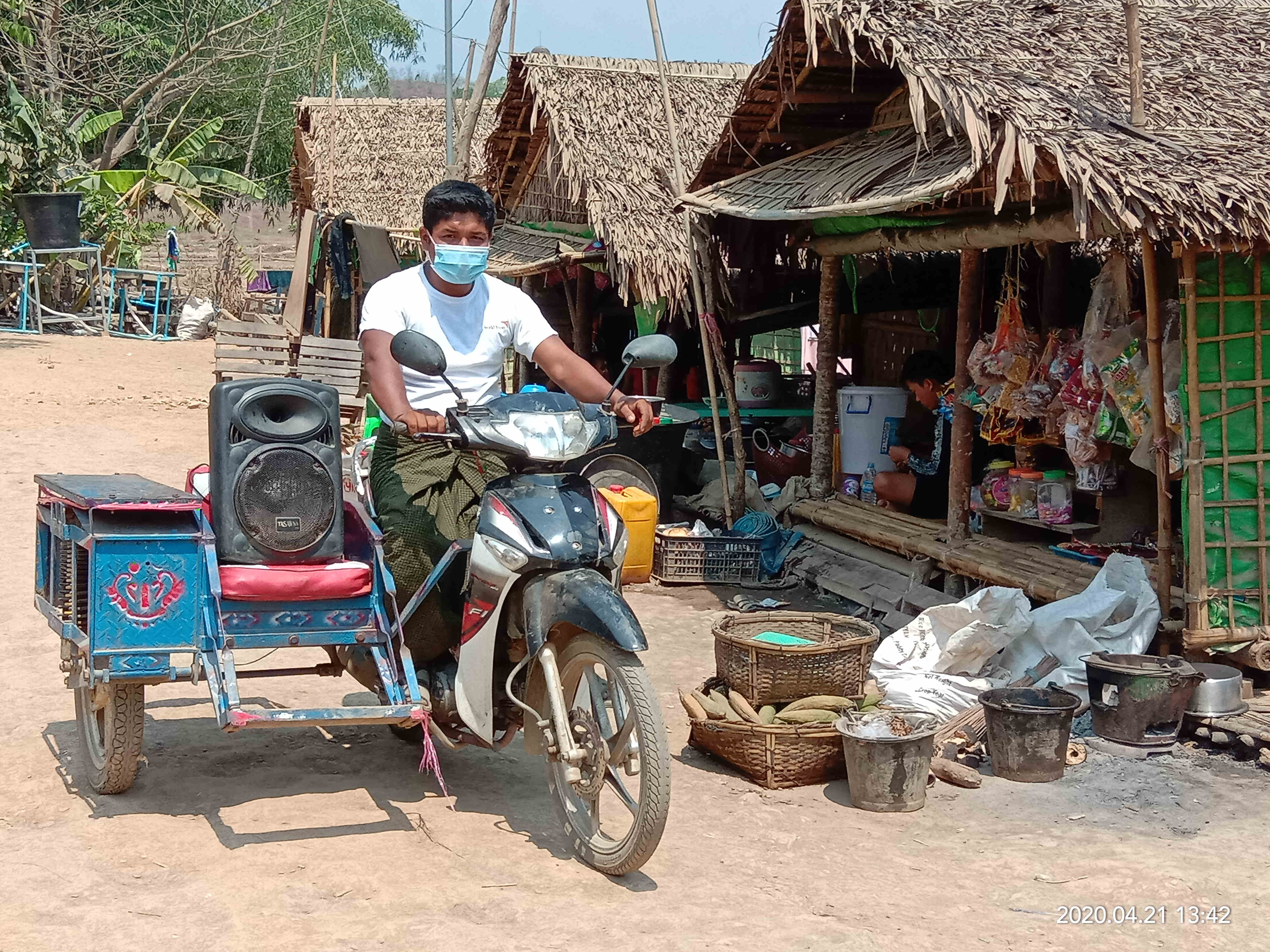 Loudspeakers in Myanmar
During the COVID-19 outbreak, the Myanmar government-imposed movement restrictions in most of the areas and banned mass gathering activities. Without the internet to share awareness messages on social media and banned mass gathering for field visiting, World Vision Myanmar's Rakhine team came up with the idea to engage with the community. Mobile loudspeakers became the best choice for reaching out to spread awareness message of COVID 19.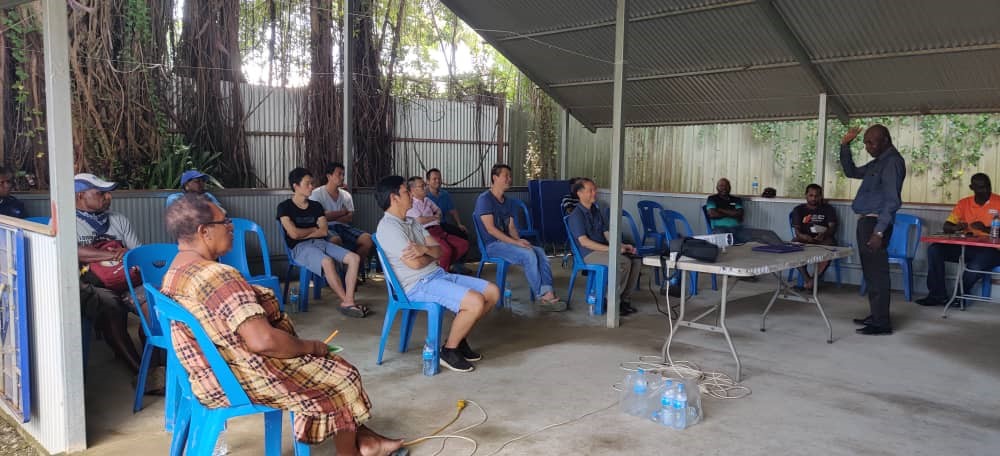 Community outreach in Papua New Guinea
World Vision in Papua New Guinea is an organization that is already promoting hygiene, sanitation, and TB awareness in the Western Province of Papua New Guinea in support of the requested of the Western Province COVID-19 Provincial Taskforce to promote community awareness on the disease. The information has also empowered community leaders to enforce preventive measures, including social distancing, installing handwashing facilities, and recommending that redundant residents on the island town return to their villages.