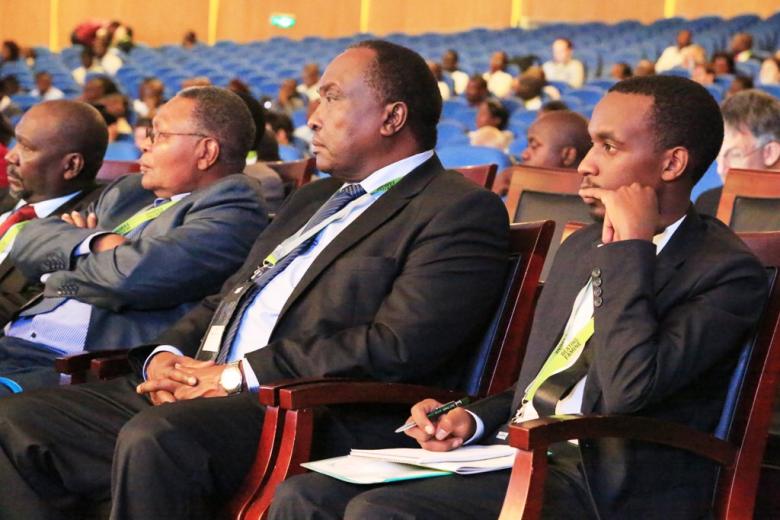 CMMYT calls for adoption of new farmer technology; as Scholar questions culture
Friday, April 17, 2015
Farmers in Southern Africa must be stead­fast in adopting new farming technolo­gies and innovations such as conservation agriculture, Farmer Managed Natural Re­generation and re-greening that can bolster their production and cash earning potential. Paswel Marenya of the International Maize and Wheat Improvement Centre based in Ethiopia pointed this out at the Beating Fam­ine Conference in Lilongwe, Malawi.
He said that with agricultural research, investment and policy decisions aimed at improving the agricultural sector, it is important that farmers adopt the changes to ensure that they keep reaping more even in the face of climate change. This can assist them to continue supporting their children and families.

"The growing importance of natural resource management in agriculture requires a reversal of current resource degradation in key areas," he said, adding that; "Climate change is raising temperatures and changing weather patterns in ways that accentuate extreme conditions like flooding and drought".

In recent years, Southern Africa has seen droughts and other climate induced disasters creeping in. Marenya says that in a positive vein, recent research is increasingly pointing to the poten­tial for significant productivity gains through improved farming practices.
While applauding non-governmental organisations (NGOs) and government agencies for coming on board with such innovations, Dr. Mavuto Tembo of Mzuzu University in Malawi has urged researchers and policy makers, some of whom are attending the Beating Famine Conference, to also pay attention to social-cultural issues that affect implementation as well as adoption of many good innovations if not attended to.
"NGOs can impart knowledge and skills, but at times, cultural and traditional issues can limit some people from adopting these innovations," said Tembo. He cited the findings of a research thesis by one of his scholars.
The thesis has unearthed information that targeting women in new in some communities has done less to ameliorate the plight of the poor. Fam­ilies struggle to harness such information since their society stands in the way of married women inter­ested in such interventions.

He hailed organisers of the Beating Famine Confer­ence, saying that the interaction happening at the mega meeting will allow cross fertilisation of ideas. These will improve agriculture, food security and poverty levels in the Southern Africa region and beyond.

This year's conference being held in Malawi, has brought over 500 delegates from all over the globe in an effort to turn around Southern Africa's potential in agriculture and her ability to reverse environmental degradation rocking the region. This follows a similar successful conference that was held in Kenya in 2012.