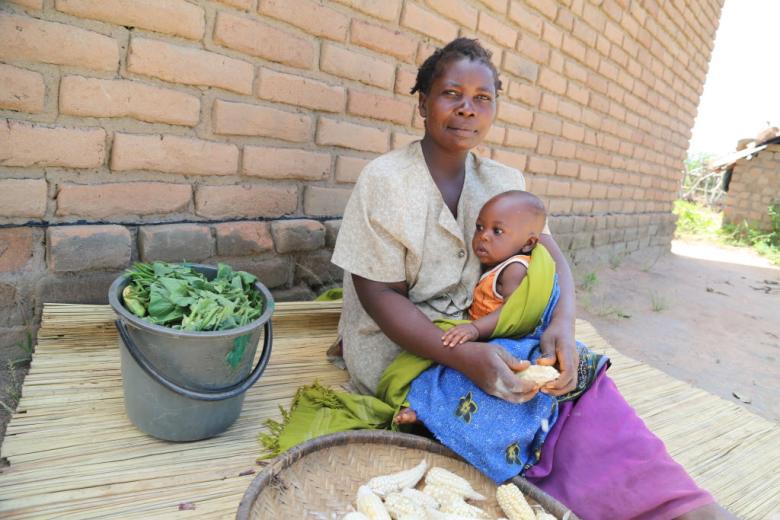 Dealing poverty a blow through village banking clubs
Tuesday, October 11, 2016
By George Mhango

When poverty strikes, friends run away says Steria. 
Steria, a 32-year-old mother of five, knows first hand. 
She remembers the mockery her children faced because they didn't have good shelter, food or clothes. She remembers their empty stomachs, how they begged for help.
As farmers, Steria's family wasn't able to harvest enough maize, the country's staple food crop. 
"We could only harvest less than 10 bags per year. Malnutrition was a challenge and each time we went to the hospital with the children, the medical officers blamed us of not providing our children with nutritious food," says Eliko, Steria's husband.
The story of Eliko and Steria was just a tip of the iceberg. More communities members had similar challenges in meeting the nutritional, health and educational needs of their children s - especially this year during the country's El Nino induced drought. 
Upon seeing the need, World Vision responded by providing training on financial literacy and business management training to community members in Steria's village. With improved skills in business management and saving, the community started village banking clubs. 
Investing, growing, and benefiting as a group is now the song for thousands of once poverty-stricken women who are achieving economic gains through village savings and loans.
Through the initiative, women contribute a small amount of money as shares on a weekly basis. Members buy shares at K200 (3 cents USD).
After contributing shares for some months, every shareholder qualifies to take out a loan using funds from the group. 
The 20 group members - most of them women - strictly use the loans for small scale businesses since the objective of the initiative is to combat abject poverty. 
Steria's family now have two dairy cows and eight other cattle as a result of the village banking club. They've improved their farming by growing tobacco and beans.
"I use [borrowed] money to buy fertiliser each year and that is why I harvest bumper harvests this time around. I am no longer a beggar or victim of poverty," says Eliko.
Other women and men in the club have similar successes.
"My children eat balanced meals and we do pay school fees for them at a nearby primary school. You know at this primary school, there are only five teachers and we pay volunteers," says Zelifa Chawala, another of the group members.
Chawala is widowed and raises her four children by herself. After joining the bank, she has  harvested more than 45 bags of maize this year, up from last year's 30. 
"I owe it to village banking championed by World Vision. I joined in 2014 following numerous trainings in health, food security, nutrition, among others," says Chawala.
There are 11 other villages in this central Malawi district that have similar successes and have also started village banking clubs. It's one of the ways families are staving off the worst effects of this year's El Nino drought.