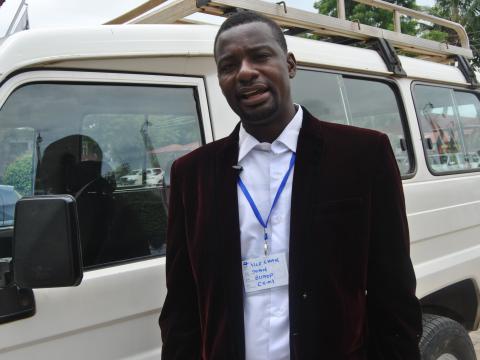 Malawi Charismatic Redeemed Church joins WV in Child Protection
Wednesday, April 2, 2014
Cognizant of the silence there church has had on matters impinging on the well being of children, Malawi's Charismatic Redeemed Church in Zomba has vowed to partner World Vision stamp out various abuses children face.
Reverend John Chilimtsidya of Charismatic Church made the vow after a four-day Channels of Hope for Child Protection seminar he attended.
"To us this is an invitation on the very critical issues we have been neglecting as a church. Looking at the vulnerable, looking at the children who are abused, their Biblical rights, their dignity as people who are also created in God's image,"
Reflecting, Chilimtsidya noted that the more the church has remained silent on matters that needed their attention and action; the more children have been left to suffer in the society.
He also noted that this blind eye the church has had, if still maintained, will have serious consequences in the future, hence the need to expedite efforts on the same.
"More often, we only speak of repentance for the masses and neglect the children and the role the can play in the Church. They represent the future and we have been neglecting a future which we so much need and deserve to have.
We thank God a lone for this call and we will serve him as he demands us to. This is his call and he has made it through World Vision," said Rev. Chilimtsidya.
He says that as a church, they are not scared of the war because it is something that World Vision has already begun and has set standards in the Malawian society.
At the end of the training, all participants were given manuals, through which they are expected to train others.
The training brought together Pastors, Ministers of all Zomba-based Churches including their wives.
World Vision is piloting the Channels of Hope for Child Protection Model in Zomba district.