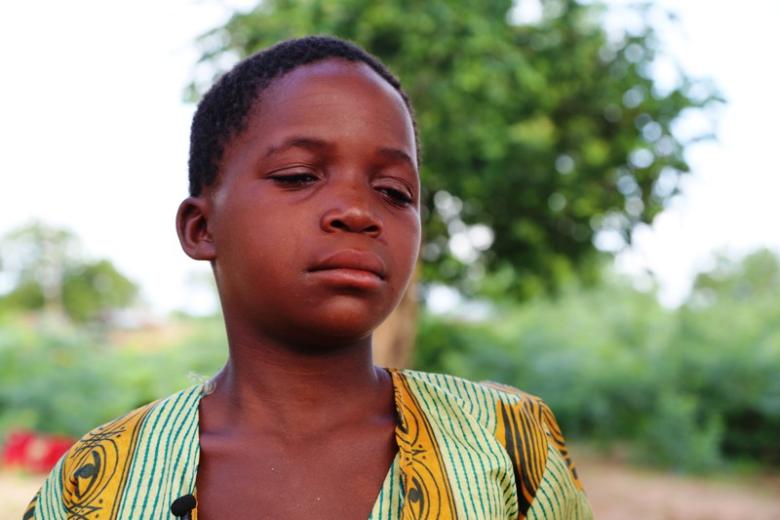 Mother Sacrifices for Daughter
Monday, January 19, 2015
Blantyre, 18 January: A 41 year old woman died in Malawi's Nsanje district after sacrificing her life to save her 12 year old daughter, Bertha from the raging floods. Now traumatised and nearly helpless, Bertha tearfully narrates that when rescuers came their way, there was not enough space in the canoe to get them all to dry land. Her mother opted for Bertha to go first.
"Some merciful people passed by our house in a canoe," she said. "But there was not enough space in the canoe. My mother requested them to take me to high ground and to come back for her."
Those on the canoe were left with a difficult decision to either risk their own lives to let Malita's family get onto the board, which was already overloaded or to return later. They promised to return later.
Sadly, when the canoe returned to the house, they only found remains of the woman and later learn that she had been attacked by a crocodile.
"We found her remains near where we had left her," said one of the canoe men, adding that "the floods have brought crocodiles all over the community posing more threat to people's lives."
Shockingly, Bertha and her brother Amos, aged 14, have now become double orphans having lost their father a couple of years ago.
Currently the children are under the protection of their sister who has two other children of her own. "Apart from losing our mother, we lost all what we had. I survived yes, but it's very painful," said Evelyn, Bertha's eldest sister.
A very bright student who dreams to become a medical doctor one day, Bertha came top of her grade four class in the last academic term.
World Vision has so far been distributing maize flour and beans to several affected families in the evacuation centres that have been established in Nsanje district.
The response was officially launched by Malawi's Vice President who is also responsible for Disaster Management Affairs, Saulosi Chilima. At the launch of the response, Chilima appealed for more support from partners such as World Vision.
World Vision Malawi National Director Robert Kisyula said the organisation will work closely with the Government of Malawi to respond to the needs of displaced people through provision of food, tents, and health and sanitation services."I fear a cholera outbreak considering the rising number of people coming to this evacuation centre, with only a few toilets that are operational as others are totally destroyed by the floods."
He appealed for more support to donors both in Malawi and abroad to mobilise resources.