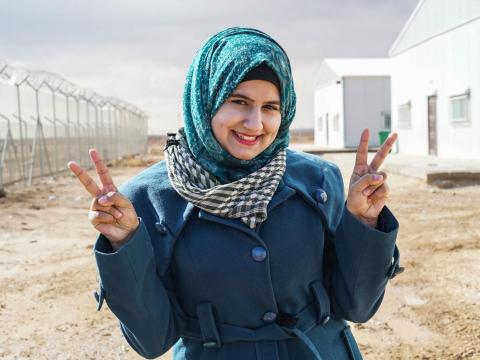 Young Syrian Filmmakers Scoop Webby Award
Tuesday, April 23, 2019
World Vision and Al Jazeera are thrilled The Webby Awards have acknowledged the work of seven young Syrian filmmakers living in Jordan's Za'atari Refugee Camp.
The Webby's, now in their 23rd year, are awarded for excellence on the internet and presented annually by The International Academy of Digital Arts and Science. 
'Seven Stories for Seven Years' received the People's Voice Award for 'Best Series'. 
World Vision partnered with Al Jazeera's virtual reality studio Contrast VR to enable the first-time filmmakers to tell their stories using 360 technology. Their vignettes of life in the camp explored their hopes, the people they looked up to and the things that brought them joy. 
The project was part of World Vision and Contrast VR's joint commitment to amplifying the voices of young people in often marginalised communities, and the aid agency's campaign "It takes a world to end violence against children".
Eighteen-year-old wife, mother and project participant Marah, says: "When I first arrived at Za'atari, I didn't care for anything. But after receiving photography and film training, it became my dream to become a professional filmmaker. My message to every young woman in the world is, do not stop dreaming for any reason."
Over the past eight years, more than 5.6 million people have fled Syria, seeking refuge in Jordan, Lebanon, Turkey and beyond. Millions more are displaced inside Syria.
"For these children, life as a refugee is all they know," says World Vision's Senior Director of Public Engagement Sharon Marshall. "However, children aren't mere victims; They bring a perspective and insight to crises that can shock and inspire decision-makers and adults around the world. That's why these films are so important." 
"When World Vision approached us, we saw an invaluable opportunity," explains Contrast VR producer Joi Lee. "These young Syrians have grown up under constant news coverage of their plight, but rarely have they been given the opportunity to share their stories and shape news coverage. It was clear they had their own stories they wanted to share. By training a new group of young storytellers in VR filmmaking, we can see their perspectives come to life in an intimate and visceral medium."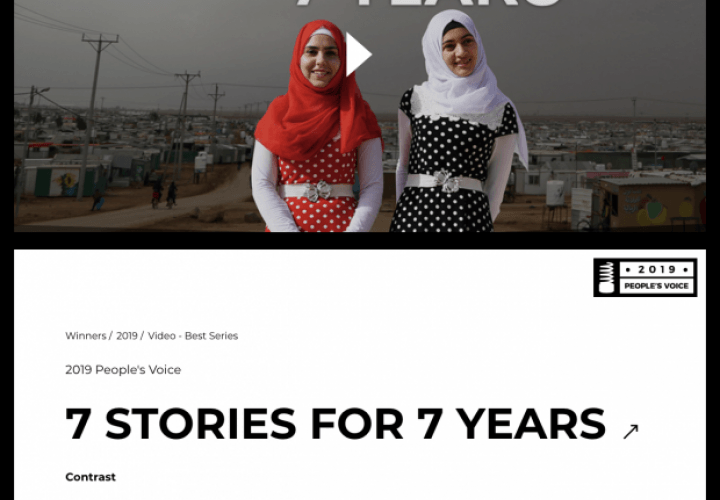 About World Vision
World Vision is a global Christian relief, development and advocacy organisation dedicated to working with children, families and communities to overcome poverty and injustice. World Vision serves all people, regardless of religion, race, ethnicity or gender. World Vision began responding to the Syrian crisis in 2011. It works with Syrian children and their families in Syria, Lebanon, Jordan and Turkey. In 2018, World Vision assisted over 695,000 children.
About Contrast VR
Contrast VR is Al Jazeera's immersive media studio, specializing in the production of compelling 360-degree video, augmented reality (AR) and virtual reality (VR) content. The studio also collaborates with existing departments across Al Jazeera Media Network to produce best-in-class 2D and 3D content. Contrast VR produces unique documentaries, videos, and live streams that push the boundaries of narrative storytelling while taking viewers directly to the front lines of the biggest news events in the world.