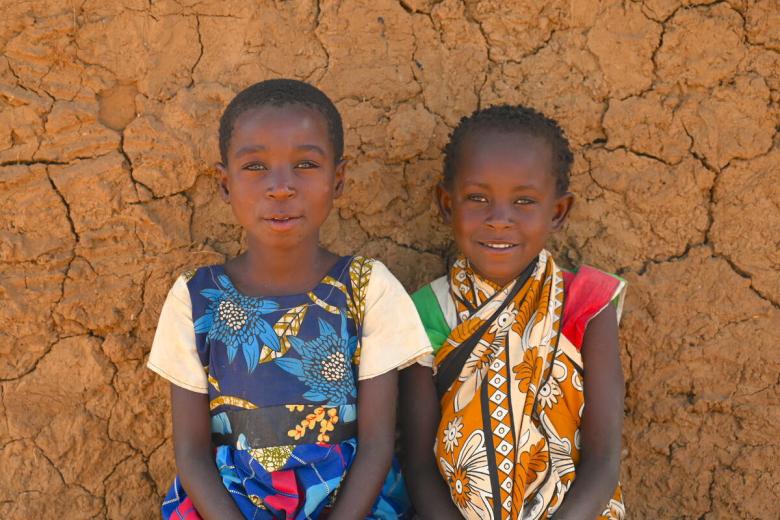 Celebrating children's voices as we keep the faith at COP27 
Andrea Kaufmann says that her Christian faith plus the determination of children to tackle the climate emergency give her hope, despite slow progress on the Paris Agreement goals. 
2 November, 2022
As a Christian organisation, World Vision believes our world was created to provide for all life to flourish, and that humans were called to be stewards of that creation. Tragically, humanity's relationship with the earth is broken. We have failed to care for the planet. Our neglect, overuse and abuse of the earth and its resources has led to devastated ecosystems, mass extinctions, pollution and climate change.  
We also believe that our stewardship of the earth is also a reflection of love for our neighbours: we protect and provide for our fellow human beings by protecting the planet. It is, after all, the most vulnerable, particularly children, who suffer the greatest impacts of climate change.
As climate change affects weather patterns and food systems, more than 800 million people go to bed hungry each night. 50 million people–around half of them children—are on the brink of famine. Climate change displaces communities. 30.7 million were internally displaced in 2020 by extreme weather. Conflict over resources is growing, and we anticipate numbers of internally displaced and refugees will continue to rise.  Children forced to leave their homes are particularly vulnerable to abuse, neglect and violence. 
Climate change campaigner Greta Thunberg said this week that she will not attend COP27.  She believes governments are covering up how slowly they are moving on tackling climate change. She's right to take a stand. The world is not on track to meet the goals established in the Paris Agreement. Certainly, the decisions, or lack of them at the last COP in Glasgow, UK, have left many people feeling let down – and children and youth are refusing to remain silent.  
The temptation to be cynical, or worse, to despair is significant. And yet, in the face of great challenges and seemingly insurmountable obstacles, World Vision nevertheless approaches COP27 with hope. We will once again join millions—including many other people of faith—calling on governments to take courageous action to promote ambitious climate change policies and to change their own behaviours. 
We will come advocating for nature-based solutions that draw on the created world's nature ability to heal itself.  Programmes like Farmer Managed Natural Regeneration (FMNR) can be game changers in communities—addressing environmental degradation, promoting food security, improving nutrition and providing communities with sustainable income.  Families are able to provide for their children and communities thrive.  
We will come celebrating that children and youth, inspired by Greta, are leading the way.  They are teaching us what it means to steward the earth and love our neighbour.  Young people, some of whom are coming with us to Egypt, are fearlessly demanding action.  They have innovative ideas.  They have shown their own communities what is possible. They have launched and led effective advocacy campaigns. 
Ruth, in Kenya, is a young leader—she is an activist and a farmer implementing FMNR in her own community. She has seen improved tree cover, improved water access, which then leads to more kids in school as opposed to collecting water…and her own voice and influence in the community grow.

Throughout the Bible, children are repeatedly recognised as created in the image of God, as full participants in the community, in church, and with unique perspectives and contributions to make.  We are encouraged to "become like a child" (Matthew 18:2-4) - part of that is surely having a sense of awe and of hope that we can and must make a difference in the world around us?
Whether they travel to Egypt with us, or speak up via traditional or social media, children and young people everywhere deserve the chance to hold the world's leaders to account. This COP27, those in power should listen and act to help both the earth and its children flourish once again. 
To learn more about World Vision at COP27 click here. To learn more about our climate work click here. 
Andrea Kaufmann is World Vision's Senior Director, External Engagement, Faith and Development.  Contact her at andrea_kaufmann@wvi.org
Subscribe to see more content like this