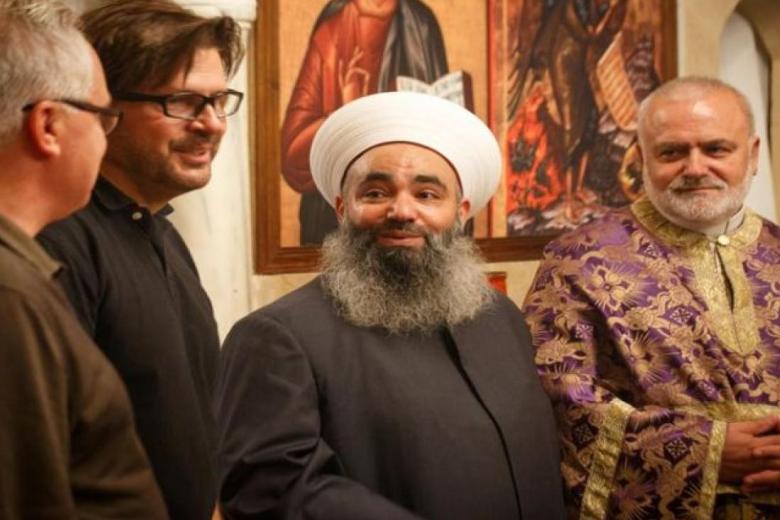 Faithful five for impactful change for children
Faith and development expert Andrea Kaufmann reflects on five themes that drive World Vision's approach to working with people of faith in protecting children from violence.
Much of my understanding of the role of faith and faith actors in community development and humanitarian work was forged in observation as a child living in Cambodia.
I saw the beauty when everyone worked together (and saw how often unlikely bedfellows built relationships as they collaborated around shared concerns). I could see that getting to the reason behind the reason was essential—and that the root cause was sometimes difficult to understand for those not deeply integrated into the community.  I learned that my Cambodian peers didn't separate people's physical, emotional and spiritual needs into individual categories as easily as some nationalities might.  And I saw over and over again that the best, most sustainable solutions were rooted in local experience and expertise.

As I have studied and had my own professional experiences, I find my elementary youthful observations are increasingly backed up by an evidence-based and evidence-informed approach to what works and drives sustainable, community-led change. At World Vision, we are increasingly homing in on five themes that drive our approach to faith partnerships, models and approaches for children.  Recent research looking at the faith community contribution to ending violence against children highlights many key areas.
First, and foundational, is the essential nature of faith partnerships.  At every level, from local to national to global, we have seen the power of partnership drive change for children.  World Vision has broad and deep partnerships with a network of over half a million local faith actors, whose unique and influential role in their communities drives a range of impact for children. In Venezuela, faith leaders like María Eugenia received training on child protection, psychosocial care, and COVID-19 prevention—enabling them to reach children in their own networks as well as train and support other faith leaders, dramatically increasing the reach in a location that isn't accessible to international NGOs.
Faith leaders can be key partners in driving social cohesion.  We see this repeatedly in our interfaith work—both those intentionally targeting social cohesion, and those that target working together on joint challenges children in the community face.  In Sudan, partnering with faith leaders has led to improved relationships between religious groups and joint action to end violence against children.  A study by Eastern Mennonite University of Do No Harm for Faith leaders in Kenya and El Salvador showed increased capacity and commitment to interfaith collaboration as well as increased sense of self-efficacy in responding as agents of reconciliation in their community.

The Convention on the Rights of the Child clearly outlines that children have the right to "enjoy his or her own culture, to profess and practice his or her own religion, or to use his or her own language." The evidence of the essential role of spiritual well-being in overall flourishing is also growing.  World Vision advocates for and equips families and faith leaders to provide spiritual support that has been shown to be vital for building resilience and coping strategies for children.  Joint Learning Initiative for Faith and Local Communities published a learning brief on the role of spiritual support in driving resilience for children on the move and academics and practitioners continue to build on that—identifying the important role of faith-sensitive psychosocial support for children.
Understanding spiritual and faith-related root causes of child vulnerability in partnership with local faith leaders and faith communities ensures our work affirms local assets while uncovering and addressing drivers of vulnerability that may be rooted in spiritual practices, beliefs or understanding.
Finally, we know that faith, faith leaders and faith communities are critical in social and behaviour change.  Programmes like Channels of Hope have partnered with more than 500,000 faith leaders over the years promoting dialogue and action on a range of the most sensitive issues impacting children in the community—from HIV to contraceptives to gender equality.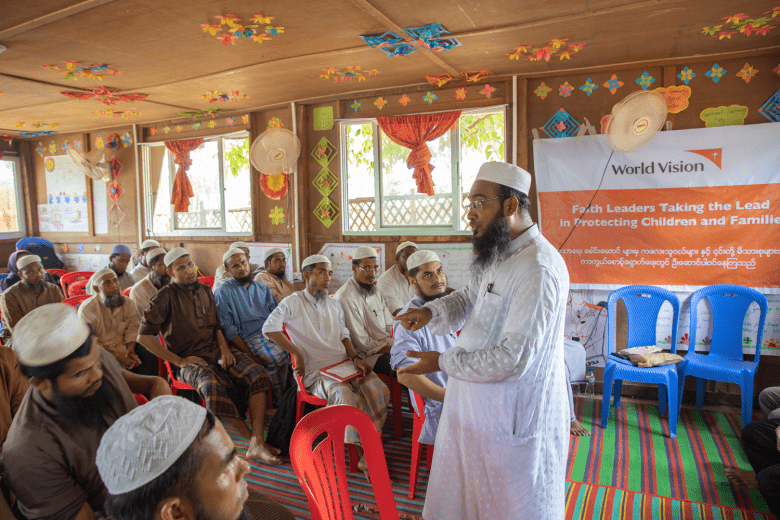 Most recently, the Faith Community Contribution to Ending Violence Against children showed the impact on the attitudes, behaviour and motivation of faith leaders, faith communities. It signals the beginning of broader shifts in community norms related to key child protection issues like child marriage and child discipline.  We know faith leaders are often key referent groups, and our own internal research is showing the importance of understanding faith norms specifically (as a distinct and influential component of broader social norms.)
As humanitarian and development practitioners, we need to honour the role of faith and faith actors as peers and partners, seek to increasingly build evidence around what works and what doesn't and find meaningful and innovative ways to partner for more effective impact for children.
For more on World Vision's work with faith leaders and communities click here
Andrea Kaufmann is World Vision's Senior Director, External Engagement, Faith and Development.  Contact her at andrea_kaufmann@wvi.org
Subscribe to see more content like this