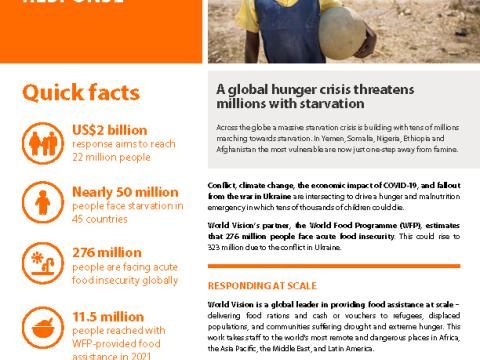 World Vision's Global Hunger Response
Wednesday, July 6, 2022
Across the globe a massive starvation crisis is building with tens of millions marching towards starvation. In Yemen, Somalia, Nigeria, Ethiopia and Afghanistan the most vulnerable are now just one-step away from famine. Conflict, climate change, the economic impact of COVID-19, and fallout from the war in Ukraine are intersecting to drive a hunger and malnutrition emergency in which tens of thousands of children could die. 
World Vision's partner, the World Food Programme (WFP), estimates that 276 million people face acute food insecurity. This could rise to 323 million due to the conflict in Ukraine.
Read how World Vision is responding to this crisis.