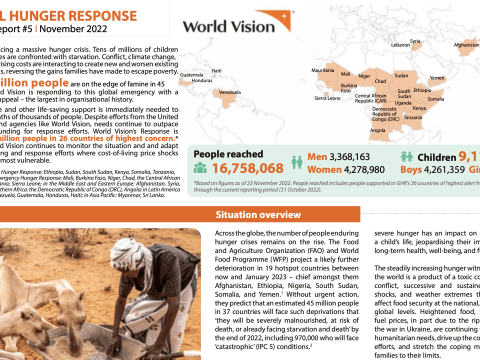 Global Hunger Response Situation Update - 30 November 2022
Wednesday, November 30, 2022
This is the fifth situation report released by the Global Hunger Response (GHR) and our third 'monthly' sitrep, which highlights our key concerns and ongoing impact as of the end of October 2022.
Across the globe, the number of people enduring hunger crises remains on the rise. The Food and Agriculture Organization (FAO) and World Food Programme (WFP) project a likely further deterioration in 19 hotspot countries between now and January 2023. Girls and boys are deeply vulnerable to and affected by this growing global crisis. Download the publication below to learn more. 
You can help children and their families overcome hunger by supporting our work here.