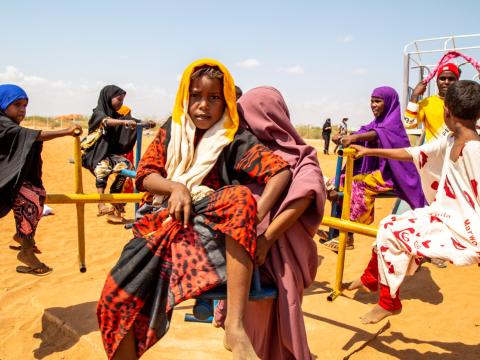 The Impact of Cash Assistance on the protection and wellbeing of children and adolescents: Case Studies from Ethiopia and Somalia
Thursday, June 16, 2022
​The session will present findings and lessons learned from projects in two different contexts that decided to integrate cash for child protection outcomes.  The two projects explore how cash can be integrated into child protection outcomes, using two different methodologies and target groups.
The first project, implemented by World Vision, will look at  the impact of multi-purpose cash assistance on foster families and the well-being of children under their care in Baidoa, Somalia, highlighting the results of post-distribution monitoring surveys.  
While the second project, implemented by the International Rescue Committee in partnership with YLabs, will illustrate how to co - design cash programming for and with adolescents, using a youth centred approach in Sheder camp, Ethiopia.     
Presenters:
Paul Owora, Protection Technical Specialist, World Vision Somalia
Ayalew Legesse, Assistant Child Youth Protection and Development Coordinator, International Rescue Committee Ethiopia
Katy Ashe, Service Design Lead, YLabs
This is a PowerPoint presentation for the 2022 Child Protection in Humanitarian Alliance Annual Meeting. 
​