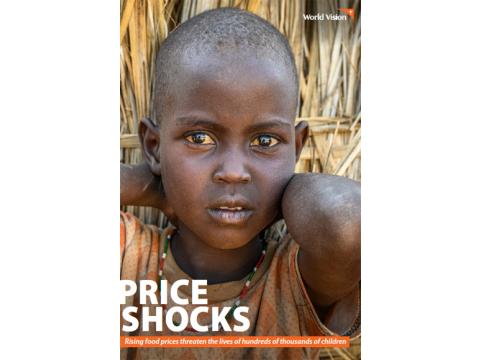 Price Shocks: Rising food prices threaten the lives of thousands of children
Wednesday, October 12, 2022
Conflict, climate change, the COVID-19 pandemic, and the economic effects of the Ukraine crisis are interacting to create new and worsen existing hunger hotspots, reversing the gains families had made to escape poverty.
In 2021, we saw the beginnings of an unparalleled global hunger crisis driven by conflict, climate change, and the ongoing impacts of COVID-19. Even as COVID-19 mitigation measures ease worldwide, the lingering effects of the pandemic continue to be disproportionately felt by struggling families in the poorest countries, contributing to increasing socioeconomic disparity around the world. Since the outbreak of conflict in Ukraine in February 2022, spiralling food, fuel, and fertiliser prices have compounded these factors globally, leaving people even further behind and exacerbating existing humanitarian crises. We now see unprecedented needs and entire regions on the brink of a hunger catastrophe. The lives of millions of hungry children are teetering on the edge.
We know that rising costs and crisis levels of hunger come with other complex issues. Alongside responding directly to hunger and price shocks with the provision of emergency food, we are also providing clean water, access to nutrition, health, and child protection services, and improving resilience to food insecurity.