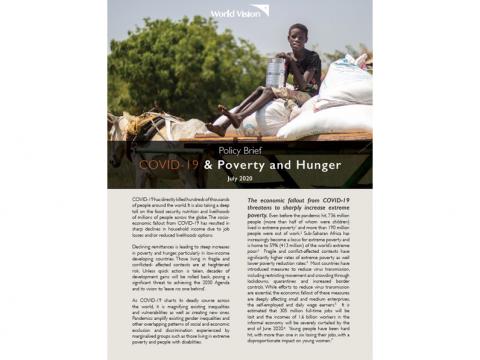 COVID-19 Policy Brief: Poverty & Hunger
Thursday, July 9, 2020
COVID-19 has directly killed hundreds of thousands of people around the world. It is also taking a deep toll on the food security, nutrition and livelihoods of millions of people across the globe. The socioeconomic fallout from COVID-19 has resulted in sharp declines in household income due to job
losses and/or reduced livelihoods options.
This policy breif explores how COVID-19 is magnifying existing inequalities and vulnerabilities as well as creating new ones, World Vision's response to these increasing vulnerabilities and provides reccomendations as to how governments, institutions and civil society can respond.