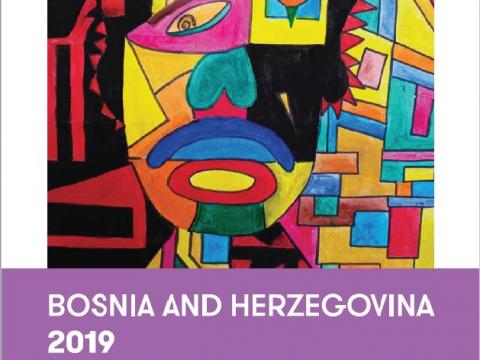 Child Protection Index 2.0
Friday, June 14, 2019
Child Protection Index 2.0 for BiH has been successfully launched before the most prominent BiH CP actors, on Monday, 10 June, 2019 in Sarajevo.
The Index is a result of a strong partnership between the WV BiH and Stronger Voice for Children Coalition in BiH. It has been a tremendous team venture of 14 CP and legal experts, who assessed the progress BiH is making in honoring the promises made to BiH most vulnerable children under the UN CRC, measured against astounding 987 indicators.
In comparison to its first edition, CPI 2,0 brings insights into three additional areas - registration at birth, children refugees and migrants and juvenile justice. It looks at the 5 domains of the government action - Laws and Policies, Services, Capacities, Accountability and Coordination and demonstrates overall improvement seen in the total Index score of 0,549 (in comparison to 0,398 back in 2016).