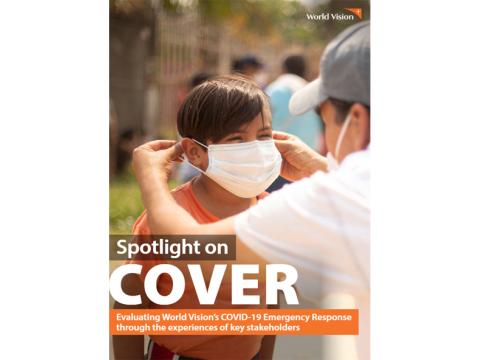 COVID-19: thousands feedback on our global response
Friday, January 27, 2023
World Vision's response to the COVID-19 pandemic was the organisation's largest ever in terms of geographic reach.  Launched March 11, 2020 - the day the World Health Organization declared the pandemic - the response spanned more than 70 countries and reached more than 81 million people over its two-and-a-half-year lifespan.
In order to find out how effective the response was and what lessons needed to be learned World Vision consulted with 5,700 community members, health workers and faith leaders in eight countries, as well as staff from more than 50 offices.  The lessons showed what we got right and where we needed change or improve. This report also provided insights into the critical role our partners played in working with World Vision to reduce the spread of the disease, support health systems and staff, stand with children caught in the middle of the crises and advocate to protect the most vulnerable among them.
To find out more, download the report.