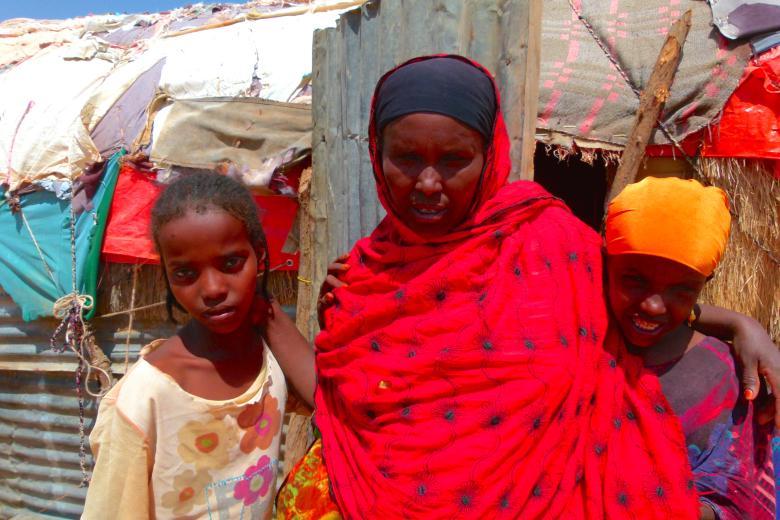 It's my turn to educate and rescue other women
Wednesday, August 19, 2015
Fatuma Ahmed is a 35-year old mother of six children. During her most recent delivery she experienced prolonged labour at home which resulted in severe pain due to a common condition called obstetric fistula Unfortunately this pain was not new to Fatuma, for four years she suffered from severe effects of obstetric which resulted in isolation and emotional and psychological stress. Even her husband deserted her thinking that her condition and beyond any form of medical assistance.  
World Vision met Fatuma and supported her to reach Borama Fistula Hospital where she underwent successful corrective surgery.  ''World Vision is a godsend to me. I went through unbearable stigma, lost my dignity as a woman, and just when I was about to commit suicide, WV Somaliland team came to my rescue and assisted me to regain back my dignity. The rest is history- I am thankful to Allah who directed World Vision to me. It's my turn to educate and rescue other women with obstetric fistula. They are many but hidden due to the stigma attached to it. My husband who had ran away only came back after hearing I am back to normal ''
World Vision has supported and facilitated 93 identified women with Obstetric fistula in 13 villages across Somaliland to access corrective surgery at Borama Fistula hospital. After successful corrective surgery WV continued to work with the survivors and their caregivers by providing them training on entrepreneurial skills. 
The Fistula survivors are trained to be advocates against causes of various kinds of fistula. Community based advocacy and awareness-raising events continue to be conducted to reverse attitudes and eradicate social stigma.
In an attempt to ensure long term sustainability of the project, World Vision Somalia links these survivor clubs to women leader's institutions, that is, UNFPA, UN Women, other INGOs and government ministries to ensure long-term sustainability and support to other fistula cases.