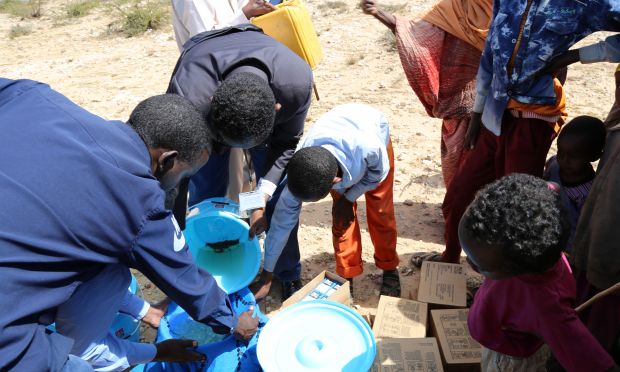 The government of Somaliland in October declared the existence of serious drought condition in the country. Poor April-June rains coupled with October-December rainfall forecasts has had a devastating effect on Somaliland with sporadic rainfall in various regions.
According to the most recent seasonal assessment published by the Food Security and Nutrition Analysis Unit (FSNAU) and the Famine Early Warning Systems Network (FEWSNET) released on September 2016, more than one million people in Somaliland (or 31% of the population) are in need of some form of humanitarian assistance until the end of 2016. This includes approximately 248,000 people who face acute food insecurity, or are in "Crisis" (IPC Phase 3) and in "Emergency" (IPC Phase 4), and approximately 826,000 who are at risk of slipping into acute food insecurity if they do not receive assistance. The assessment indicated that acute malnutrition had worsened.
Dilla village is one of the place were 800 households come as Internally Displaced People (IDP) to get food and pasture. The immigrants come from different places in the country like Sool, Sanaag, Togdheer, Saahil and Odwyene. Although Dilla local authority has welcomed them and provided food and shelter, they still need humanitarian assistance like food, water and health and education for their children.
The income for the IDP has also drastically reduced as sheep and goats, which are their source of income, have died due to drought. Said Hassan Abdi Boqore, knows this all too well as he lost 50 sheep.
"The drought has affected our area and now we have no water and food. We also have no pasture for our animals. We travelled from Odweyne to Gabiley in search of water and grass and along the way; there were heavy rains that killed 50 of my 100 sheep that were too weak (pointing to a pile of his dead sheep). We still have food and water shortage, no shelter, no medicine and the livestock are also too weak. We are requesting for water and food assistance from," Says Said.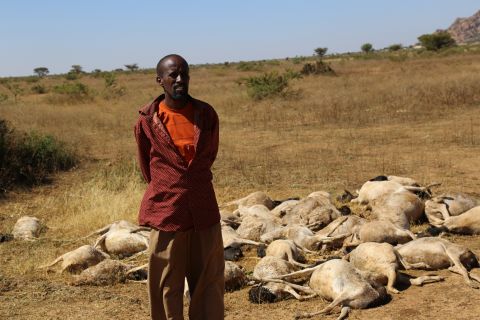 Hassan Abdi has lost 50 sheep 
Most households have no water and most of them get water through water trucking. To ensure that they have clean drinking water, World Vision provided P&G water purification sachets to 100 households. The families were taken through, on how to purify their water using the water purifier. They were then also given buckets to store their clean water.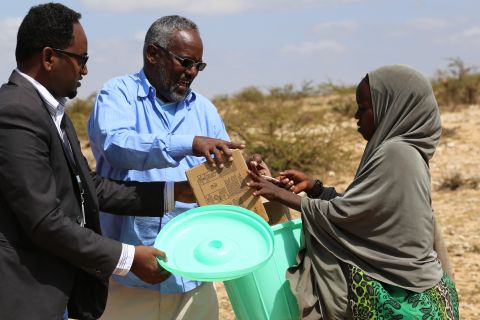 Dilla District authority and World vision team distributing P&G Water purifier to 100 IDP in Dilla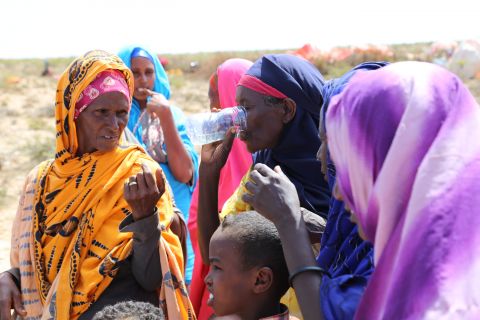 Story by
Abdirahman Abdilahi Muse
Senior WASH Communications  Coordinator 
Somaliland