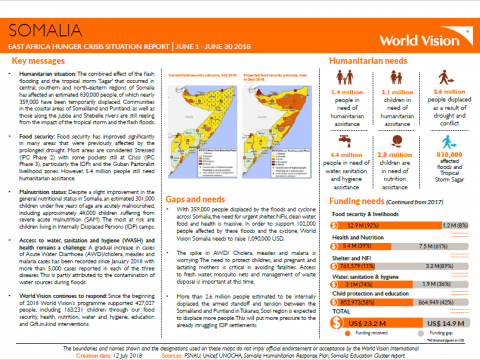 Responding to Somalia's hunger crisis - June 2018
Saturday, July 21, 2018
Nearly 8 million people are in need of humanitarian assistance in Somalia. A combination of drought, floods and tropical storms and disease outbreak has threatened the livelihoods of millions and left millions depending on humanitarian assistance. 
World Vision is responding to the needs of those most at risk and in need to enable them access essential services. 
Read or download the full report here.