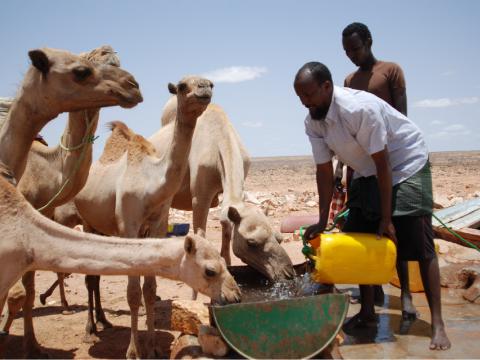 Somalia Resilience Programme (SomReP)
The Somalia Resilience Programme (SomReP) works with communities to provide families with multiple livelihood options so that they could withstand shocks such as drought through improved and diversified livelihood and asset preservation strategies, improved disaster risk management and other coping mechanisms to drought, improved ecosystem health as well as improved community-level governance.
The programme also includes a research and learning objective to ensure resilience learning is captured and shared among key stakeholders, with enhanced coordination. We've seen great achievements with the help of humanitarian assistance and some of the resilience mechanisms on how families manage their resources during the period severe hungers crisis.