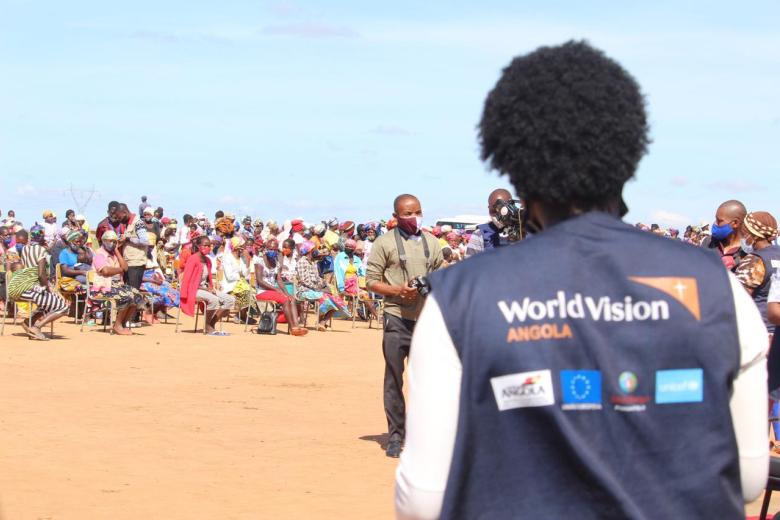 World Vision and partners mark women's month in Angola with focus on empowerment
Wednesday, March 3, 2021
Gender equality affirms the value and dignity of women and men, and allows individuals to grow and societies to develop. To drive and consolidate our mission in the communities where we work, World Vision integrates gender equality into the strategy and implementation of our projects.
Our child protection, nutrition, economic development projects, among others, are stronger when we have tenacious women driving the development of their communities.
The launch of our Women's Month (March 2021) activities in the province of Bié targeted a group of women entrepreneurs in the municipality of Chinguar, supported by World Vision and their partners in the APROSOC (Support for Social Protection) Project.
Through agro-entrepreneurship tools, 108 rural workers were organised into small groups and learned how to save their resources for investment into their own businesses and also community needs. World Vision believes in the empowerment of girls and women to promote social justice development.
The APROSOC Project, which is led by the Ministry of Social Action, Family and Women Promotion (MASFAMU), financed by the European Union, technically advised by UNICEF and Louis Berger, is also implemented in part by World Vision in Angola, aiming to contribute to reduce vulnerability through strengthening dialogue between Government and civil society.