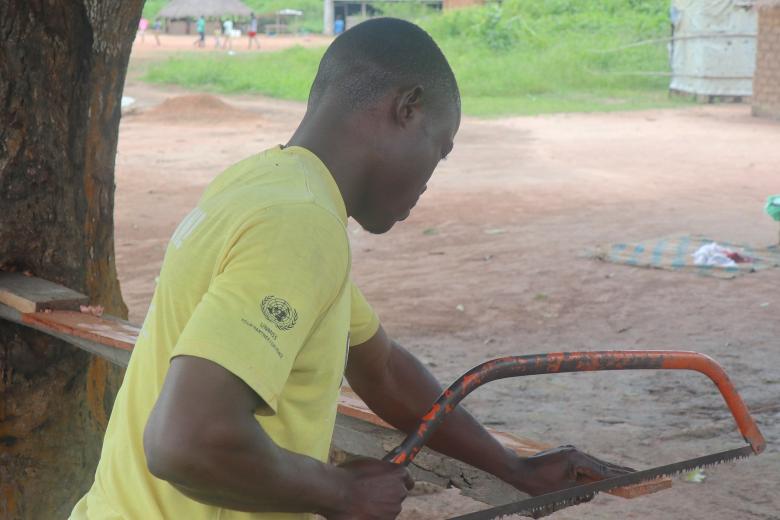 Lured by false promises, I wasted two years of my life becoming a child soldier
Thursday, November 11, 2021
Apart from children abducted and forcefully recruited by an armed group in South Sudan, there were also those who were pushed by poverty to join lured by false promises.
"I was 16-years old when I was tempted with a promise that I will be paid good money if I become part of the group. I got the opposite and it wasted my life as a child", Mbara*, now a 22-year-old father of two shares.
UNICEF reported that "more boys than girls are used by armed forces and armed groups. Out of the formally released children, 12 per cent are girls and 28 per cent of the children released in Western Equatoria region are under 15 years of age."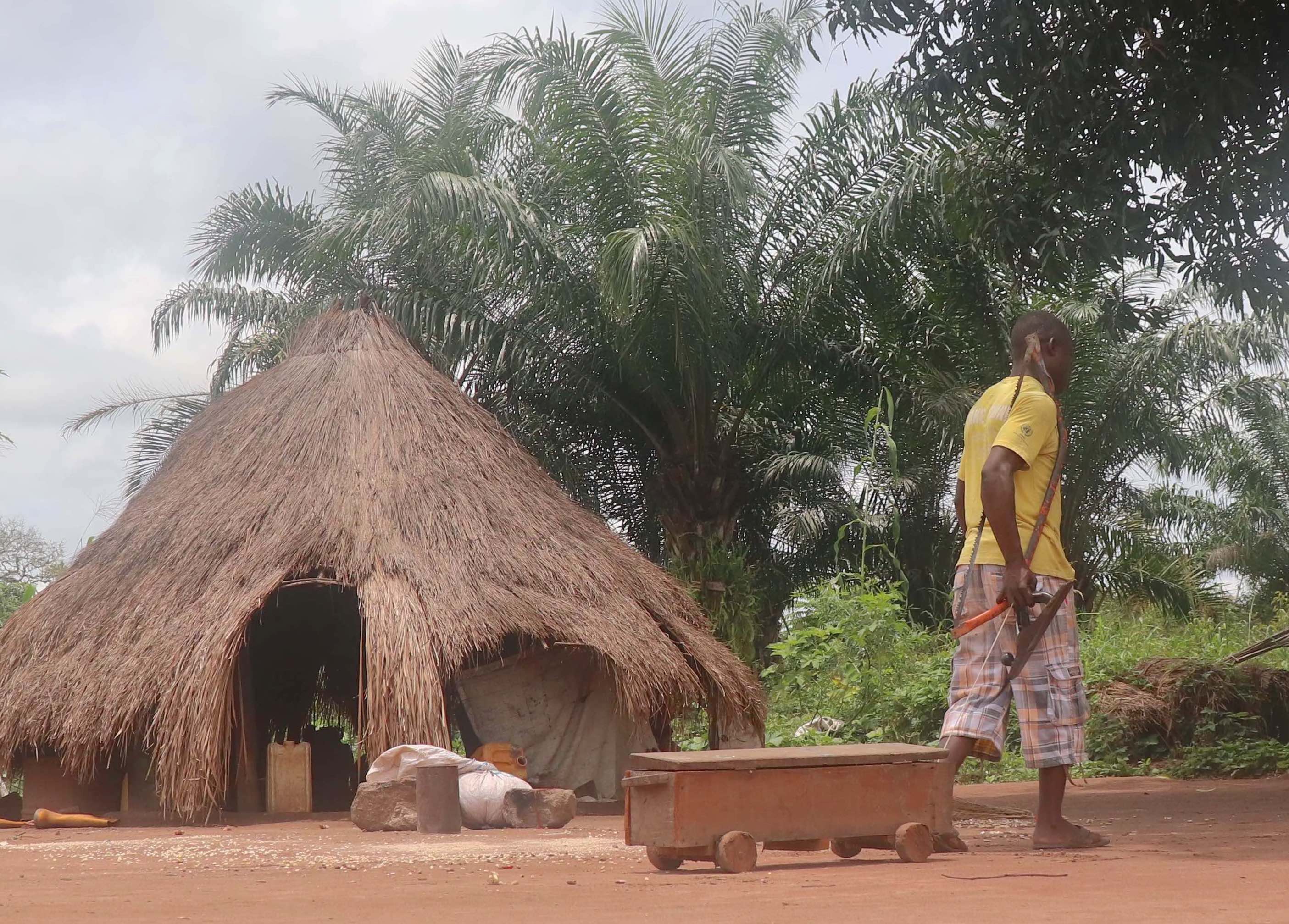 Mbara shared how one evening, as he was playing football with friends, armed men approached them with enticing promises that if they join, they will all get SSP15,000 (USD33).
He recalls, "As soon as my friends and I heard of the money, which at that time was a tremendous amount for us, we did not ask further questions and registered."
He assumed it was a deal that was easy to walk in and out anytime he chose to. "For us to get the promised cash, we have to follow the orders, which we innocently did. They gave us guns and uniforms then the commands on what to do started", Mbara shares.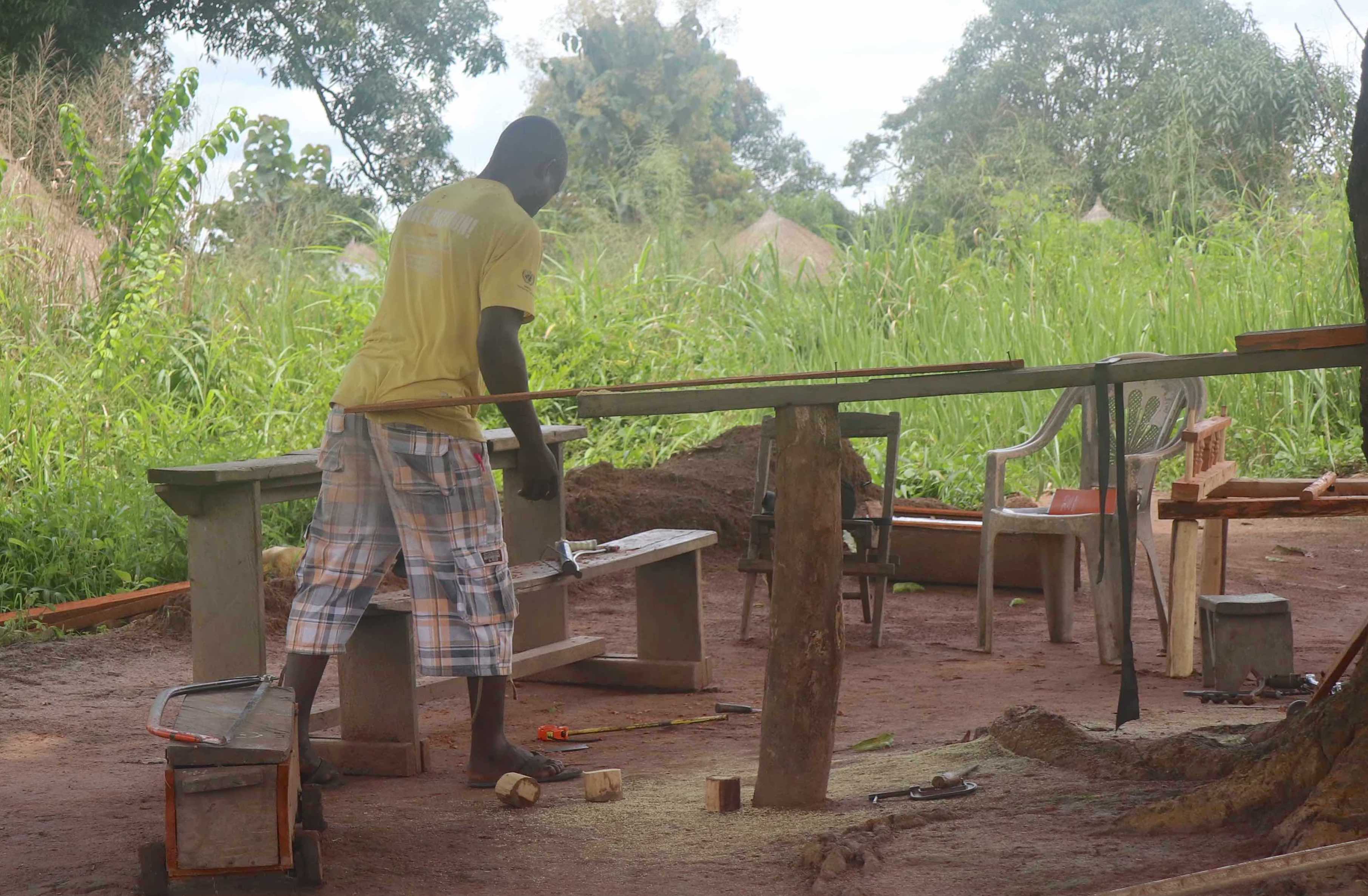 "Every time we were ordered to attack people, some even died, I would spend the succeeding days suffering from fear, guilt and anxiety. I felt remorse that their children have become orphans because of me", he adds.
After leaving the group and got married, Mbara was still haunted that what he did will affect his own children.
He said that at the camp in the bush where they stayed, the child soldiers were watched closely as the armed men were proven to be lying and never kept their promise. They tried to sow more hate and fear on the children such as threatening the safety of their families if they escape.
Mbara spent two years committing the atrocities until the South Sudan's National Disarmament, Demobilization and Reintegration (NDDR) helped rescue the children from captivity in 2017.
The rise of inter-communal conflict worsened the situation, exposing children to violence, exploitation, abuse, and deprivation of their rights.
Upon release, the former child soldiers were provided with identification cards to help protect them from being abducted again. Many of those who were abducted after the reintegration program were again forcefully abducted.
"I was filled with joy when I learned that the commander registered my name among the children for release. I did not sleep for fear that it was only a dream that I am finally coming home", he adds.
The NDDR worked with organizations like World Vision to ensure that the released child soldiers were housed in interim care facilities, provided with necessities such as clothing, food, and health services.
The children received counselling and psychosocial support to help them recover from the their traumatic experience as child soldiers.
Mbara says, "After World Vision's psychosocial support and vocational training, I also went to the church to confess my sins. The church counseled and guided me spiritually and encouraged me to keep praying."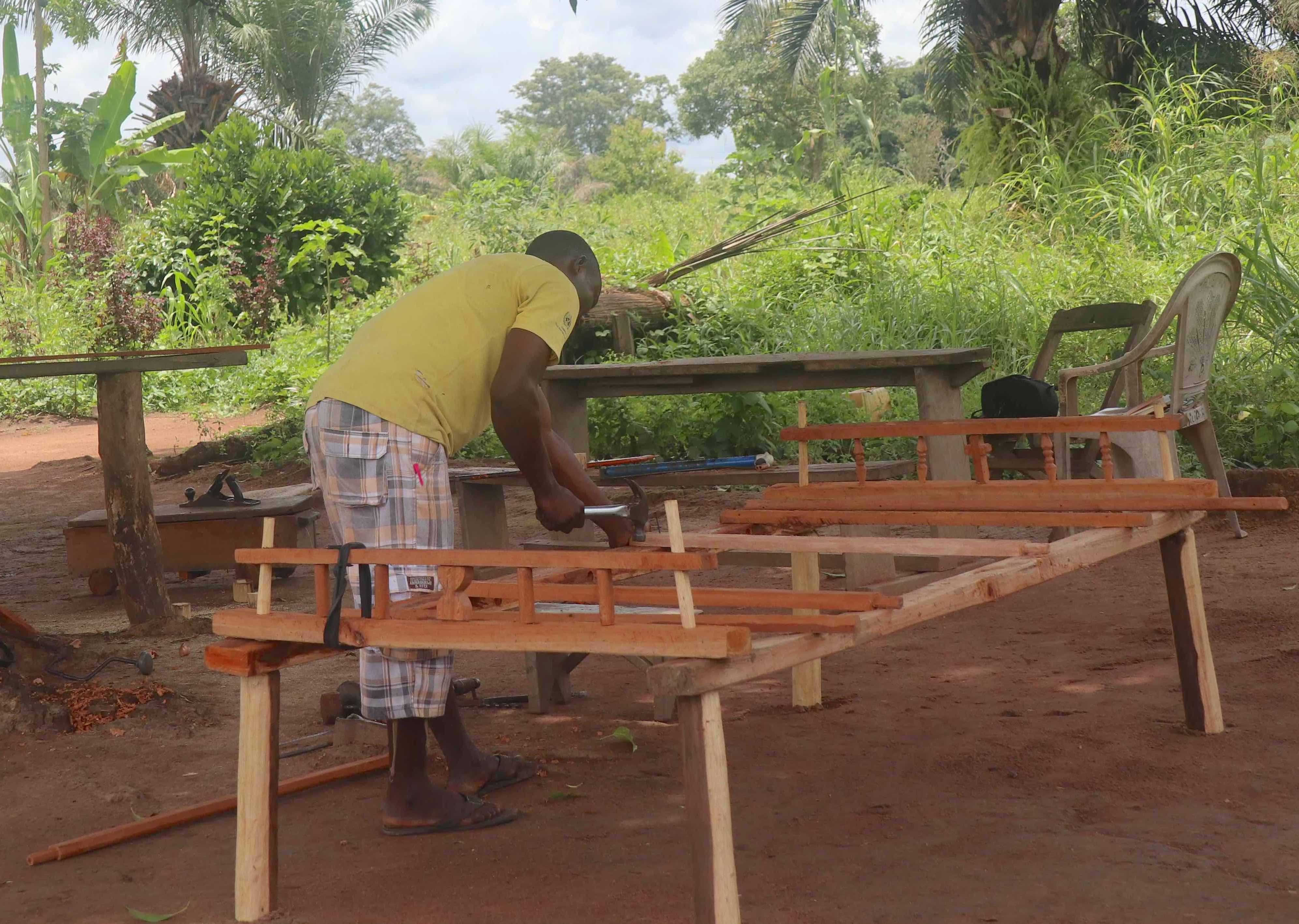 He studied carpentry from the vocational training program and when he graduated, World Vision provided him start-up tools. "Now, I make a bed at SSP15,000 (USD33) and a door at SSP7,000 (USD20). I earn well every month from my small carpentry business."
He now staunchly campaigns against children joining armed groups. He says, "I urge the youth not to squander their future in exchange of money. We can achieve our dreams by doing the right thing. I am working hard to provide for my children so they can study and have a better life."
Denis Arkanjelo World Vision's Focusing on Children with Unmet Child Protection Needs in South Sudan (FOCUS) Project Manager shares, "The project will help strengthen community-based child protection groups, gender-based violence structures, and support children and women to have access to protection services across Yambio County."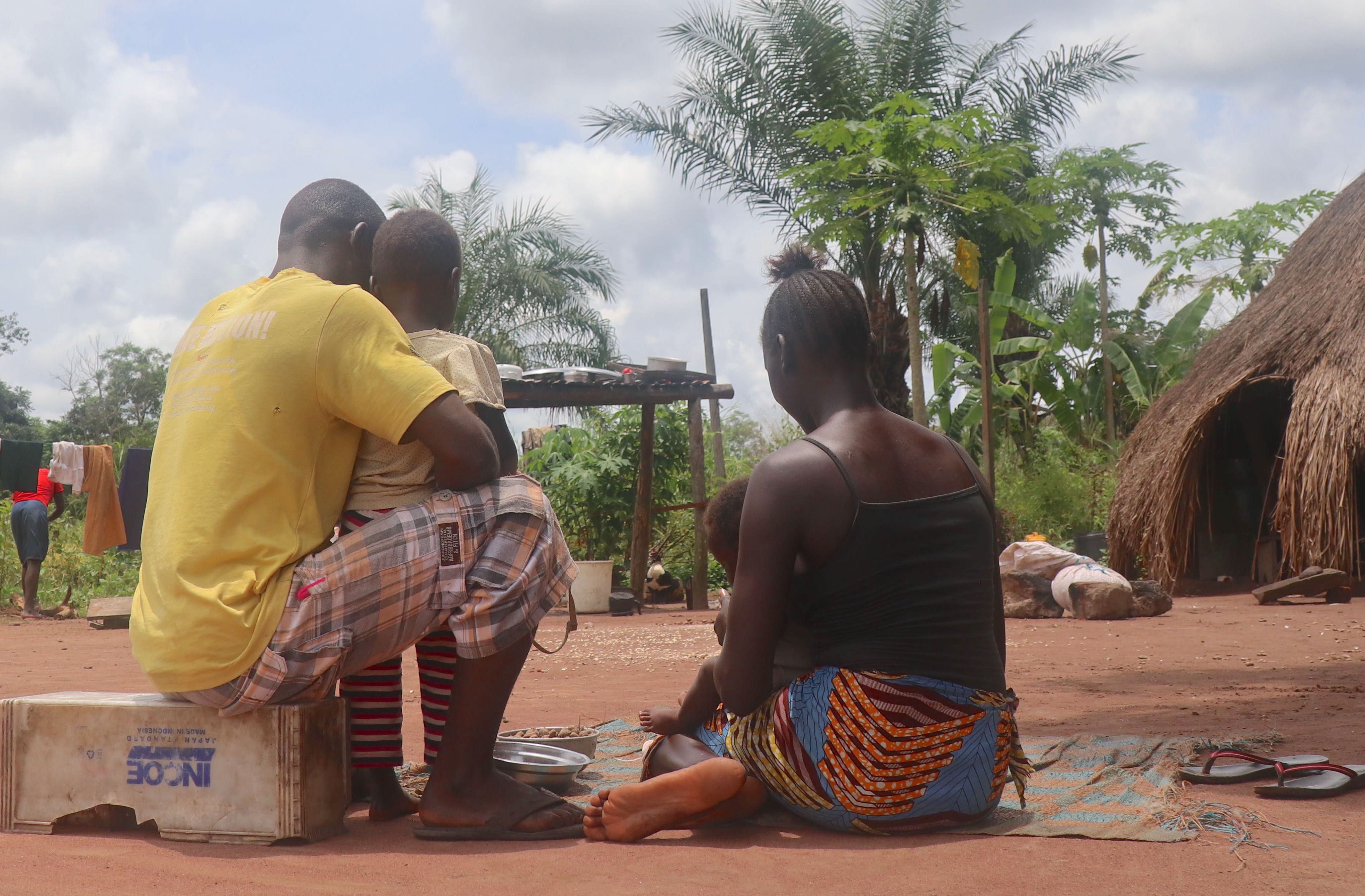 "The children are exposed to serious violations of their rights and they lack the safe spaces to socialize and support each other. The rise of inter-communal conflict worsened the situation, exposing children to violence, exploitation, abuse, and deprivation of their rights", Arkanjelo shares.
The FOCUS Project is funded by the Government of Germany's Federal Ministry for Economic Cooperation and Development (BMZ) to assist 2,000 children affected by the conflict, especially the released children associated with armed forces and groups.
* Name was changed to protect his identity.
Watch Video: Nancy appeals for support for other child soldiers still in captivity
Story and photos by Scovia Faida Charles Duku, Communications Coordinator