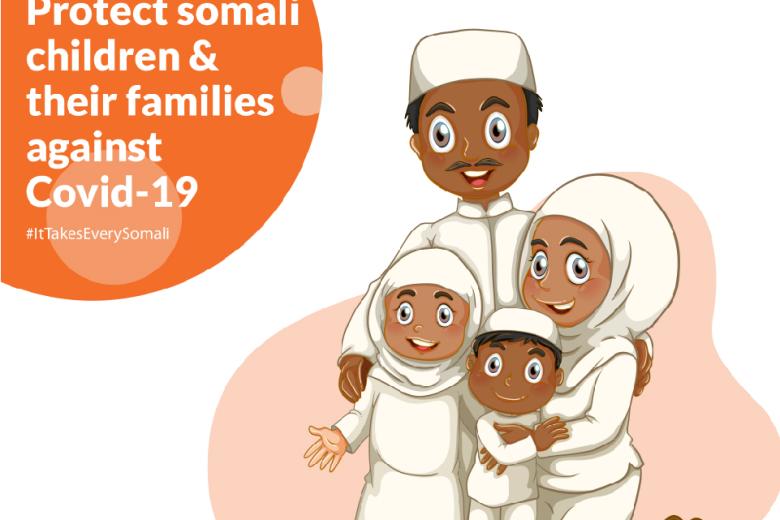 Innovating with partners in Somalia to curb the spread of COVID-19
Monday, May 11, 2020
by Lillian Omariba, Senior Communications Manager for WV Somalia
Great partnerships and innovation are helping to create awareness and dissemination of information in Somalia. This allows us to address the lack of context-relevant tools needed to communicate key COVID-19 messages on prevention, risk factors, and recommended actions for the general public, frontline health workers, other caregivers, and vulnerable communities in particular.
In coordination with our partners — including Somali health tech company OGOW EMR and Poet Nation Media — the Response Innovation Lab (a global collaborative platform whose founding members include World Vision, Save the Children, Oxfam, Civic, and George Washington University) has created videos to build awareness on COVID-19 in line with WHO guidance. The Response Innovation Lab (RIL) is hosted under the Somali Resilience Programme (SomReP) consortium, which is led by World Vision.
Through leading a co-creation process, the RIL, World Vision, and SomReP, were the first to develop Somali language content that was then made openly available. This content has been widely endorsed and adopted by various stakeholders from non-governmental organisations, UN agencies, academia, the private sector, the government, and donors. The content has been embedded into beneficiary registration, used in hotlines, and used to educate staff from non-governmental organisations. All the materials are part of the UN and government official repository resources.
In addition to Somali laws and guidelines, all partners are also committed to applying Sphere standards, the CHS, gender equity best practices, and other applicable standards and policies. WV Somalia will apply its accountability guidelines to ensure that community feedback and input are included in the development of targeted messaging.
There is an urgent challenge in Somalia to quickly and effectively disseminate accurate public health and other messaging on COVID-19 and to mitigate misinformation spread to all segments of the Somali population without relying on traditional public meetings and home visits.
Through this innovation and partnership, all messaging in the videos is based on WHO recommendations (when available) and reviewed by the Somali Federal Ministry of Health, which then endorses the content. Additionally, various other stakeholders are involved in a participatory approach to identify priority topics and review the scripts.
Use the following link to watch some of the completed videos. More will be available soon.