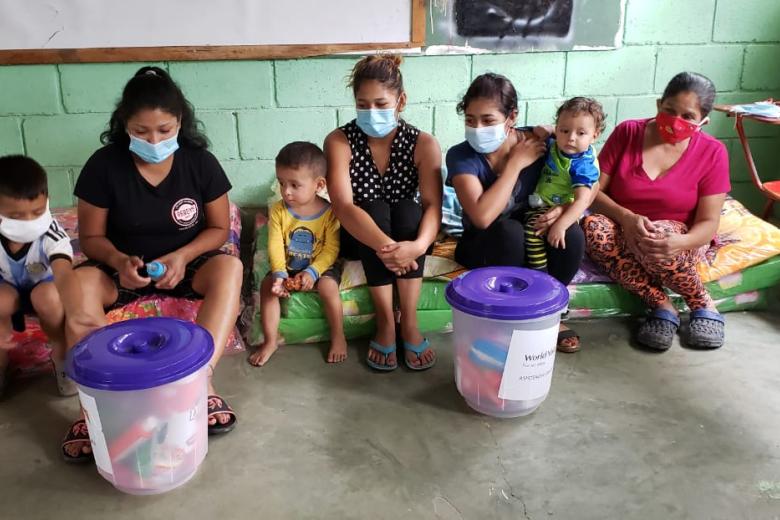 Hurricane Eta hits Honduras: Francisca's story
Wednesday, November 11, 2020
As the people of Honduras braced themselves for Hurricane Eta, many faced the tough decision to leave their homes, everything they had worked for, in order to save their lives and the lives of their families. 
Francisca, her three daughters and her seven grandchildren were forced to evacuate their home.  
With part of their home only covered with a plastic sheet, Francisca feared for her family's safety as the strong winds and heavy rain took hold. 
¨The rain was heavy and the ground was saturated with water. I live on a steep hill, which was starting to crumble,¨ she tells us. 
Forced to evacuate their home
As the ground grew unsteady, Francisca and her family had no option but to evacuate to the nearest shelter.  
Their first night at the shelter was tough. Her grandchildren grew hungry. There was no food to give them until the following morning when help arrived.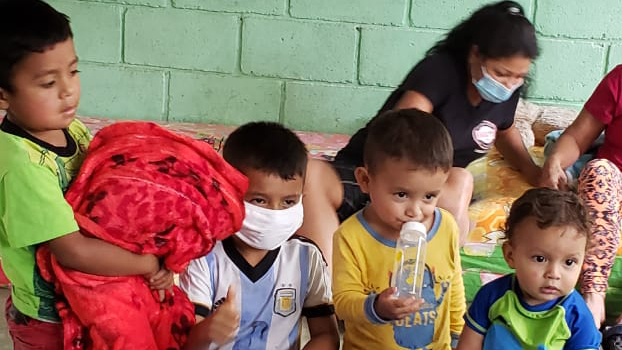 World Vision Honduras provided Francisca and other families in the shelter with emergency kits containing blankets, mattresses and hygiene supplies. 
"This will help us get through it"
Her daughter, Maria, says, ¨We are so grateful for the help World Vision has brought for my family and my children. We didn't have anything to sleep on or to clean ourselves. This will help us get through it.¨ 
Francisca and her family will remain at the shelter until it is safe to go back and assess the damage to her home. 
We aim to reach more than 38,500 people in Honduras with emergency kits and other supplies. We're also on the ground in Nicaragua, El Salvador and Guatemala responding to the devastation caused by Hurricane Eta.