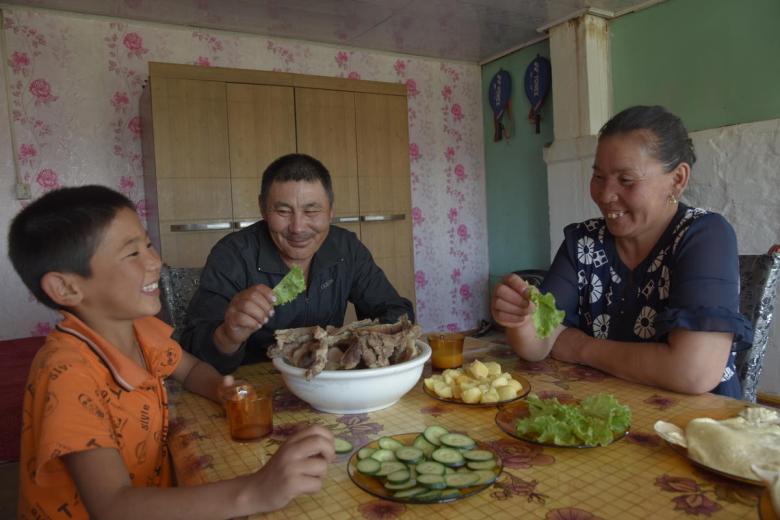 Seeds of joy: Combatting hunger in Mongolia
Friday, October 15, 2021
"I've received many things. My sponsor's name is Christopher. He gave me a train. He gave me colour pencils. He gave me a jacket. Thank you for giving me all these things," says sponsored child Otgonnyam.
The nine-year-old boy lives with his parents in Buregkhangai county, Mongolia. He has four siblings, who have all grown up and left home.
His mother, Bolormaa, tells us, "I got married in 1989. We have five children. We used to live by milking a few cows and producing dairy products. We didn't have any jobs. No income. We needed food.
"I needed to find some potato peelings. Potato seeds were rare. I heard somebody was seeking help to peel lots of potatoes, so I offered myself. I took the peels after I peeled them. And I asked my husband to come with me to secretly plant them in a small piece of land at night.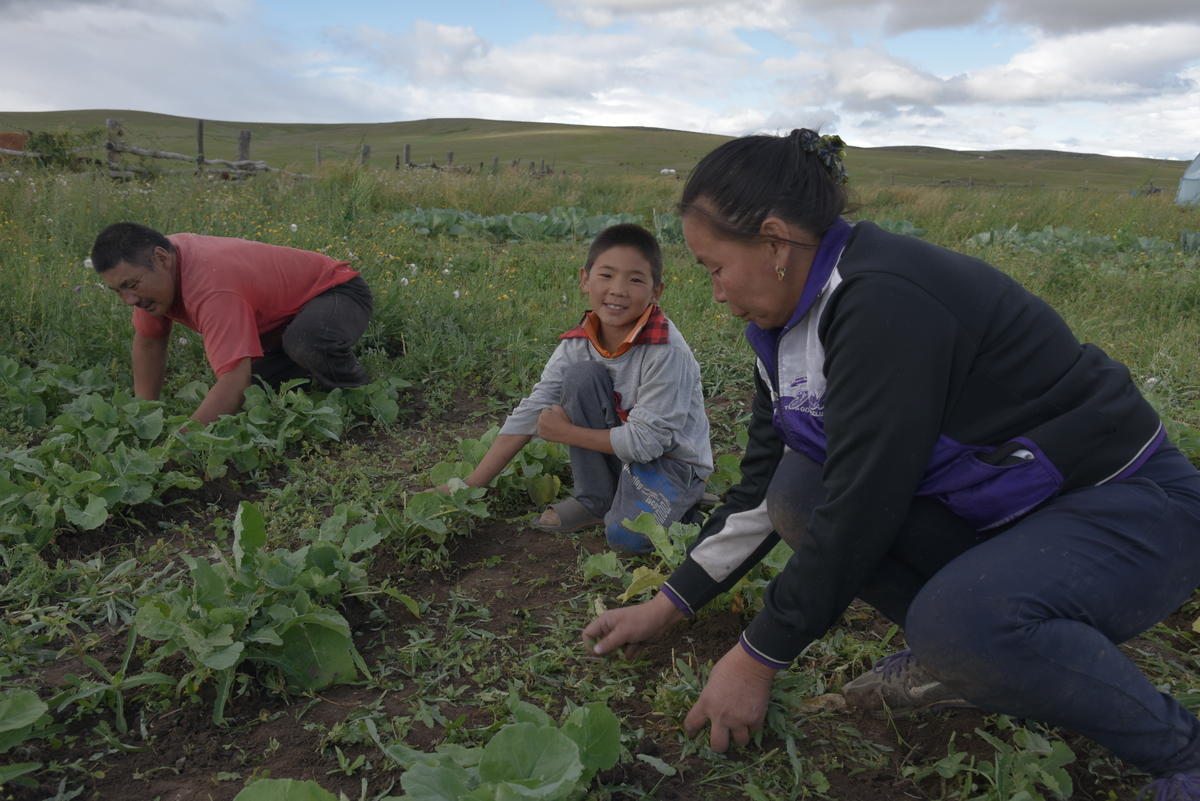 "I was ashamed, expecting that people would mock us for planting them. But later on, I learned from World Vision that it is one of the ways of planting potatoes."
Buregkhangai county is surrounded by mountains and has plenty of land for farming. Otgonnyam helps his family to plant crops in between playing outside with his friends during the school's summer holiday in August.
His family are part of World Vision's Seeds and Tools project, which began in 2004.
"The organisation gave seeds for potatoes, carrots, turnips, cabbages, broccoli, tomatoes, hot and sweet peppers, pumpkins and peas to many people. We planted them in half a hectare of land. We've been planting them for over 10 years," Bolormaa says.
"My children were young. And when school started, World Vision gave my children stationery, we received food and vegetable oil. Three of our children have graduated from university. One of our children is studying in medical school," she continues.
"We paid their school tuition from the income from our vegetables. Our youngest son is studying in grade four. Our children are preparing to continue planting in the field. We're also interested in planting trees. We've started with a sea buckthorn.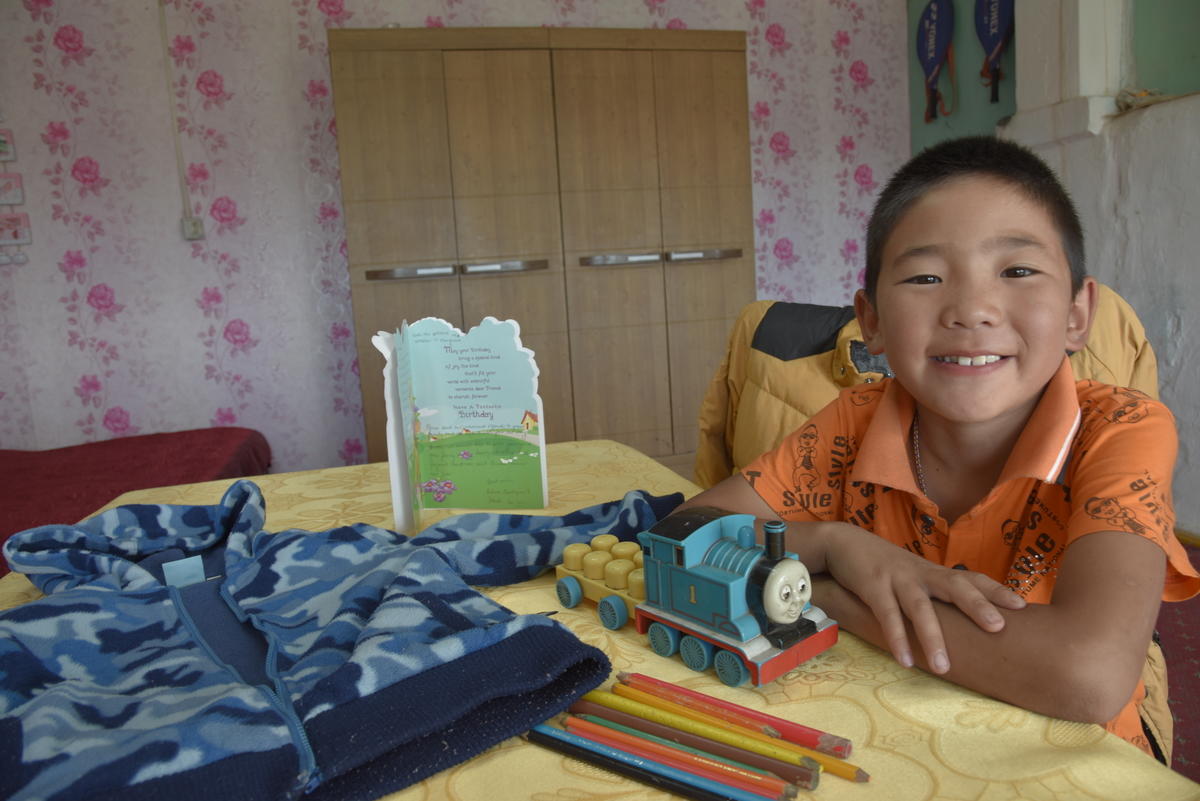 "Our living standard is better so far. Now, we're planting in two hectares of land. We have a tractor and a car now, food to eat and clothes to wear, just like any other people. We believe that our income will increase in the future.
"World Vision is helping many people in Mongolia, not only my family. Many people's livelihoods have increased. Vegetables brought light and joy to my family. I'm sure World Vision is helping many people in the world who are desperate."
Her husband, Baatarsuren, says, "When we got married, we lived in my brother's ger [a traditional Mongolian shelter] and my family grew to seven. The ger didn't have enough layers for the winter. Because we had many children and an unsuitable ger, World Vision gave us construction materials to build a house in 2008. I built our house with my two older children and my wife. I'm grateful to World Vision."
World Vision Mongolia has implemented projects focusing on education, economics, health and sponsorship in Buregkhangai county.
Otgonnyam's family is one of many in the community who have been supported by World Vision over the past decade with seeds, tools, training and materials to improve their living conditions.