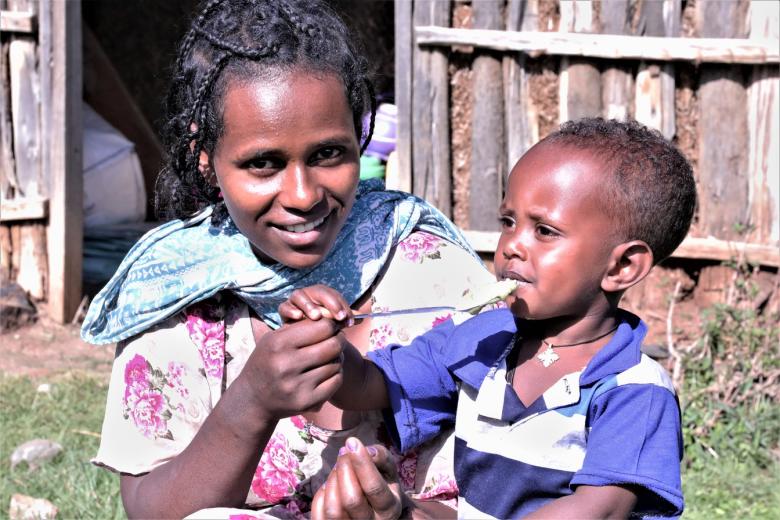 Positive Deviant/Hearth programme - A proven way out of malnutrition
Wednesday, February 2, 2022
Food insecurity is a complex issue resulting from a range of unstable and uncertain physical, social, cultural, and economic factors which limit access to nutritious food. Poor nutrition at significant periods of growth and development and during life impacts long-term health outcomes, increases non-communicable disease prevalence and health costs, and reduces economic productivity. On the other hand, good nutritional health is essential to physical and cognitive function, prevention or management of chronic health conditions, and prevention of disability.
At World Vision, we envision a world where every child has the opportunity for life in all its fullness. Unfortunately, malnutrition continues to be one of the major hurdles for achieving our vision and the single biggest cause of child mortality.
Despite the country's efforts to curb child malnutrition over the past decade, Ethiopia is still among 10 countries in East and Southern Africa that account for more than 80 percent of stunting in the region, according to UNICEF. This trend, if not reversed, could have a long-term implication for the nation's human capital and economic growth.
In a bid to prevent this adverse effect, World Vision, in collaboration with the local government, has been implementing a Positive Deviant (PD)/Hearth programme across its operational areas. PD/Hearth is an integrated, community-based nutrition programme that leverages existing expertise and local foods and agriculture to support caregivers of undernourished children to ensure sustainable recovery.
Through this programme, World Vision's Yilmana Densa Area Programme, along with the local health extension office, was able to measure the weight and the mid-upper arm circumference (MUAC) of 659 children aged under three and identified 186 children to be underweight (131 moderate and 55 severe) in the last three years. All 186 underweight children participated in the PD/Hearth session and graduated.
Emebet Yirse, 22, is one of the mothers whose child was identified as moderately malnourished during the child health assessment survey. "My son was healthy and full of smiles from his birth to 18 months. 18 months later, however, he began losing weight, energy, and appetite", she says. "I took him to the nearest health extension office for stunting assessment and after the health extension workers checked his MUAC and measured his weight, it was found that he was malnourished".
She and her son were soon invited to participate in PD/Hearth sessions. In these sessions, mothers like Emebet come together to learn to prepare nutritious meals and a balanced diet from locally available and cheap foodstuff. All the mothers bring different foodstuffs for 12 days, cook together and feed their children.
"After 12 days of feeding and close monitoring by the health extension workers, my son gained weight from 5.8kg to 6kg. His health condition and appetite improved. His strength and energy began to recover", she graciously says.
And in a year's time, her child's weight has increased from 5.8kg to 8.9kg. "His weight in relation to his height is normal. Now, he is completely in a good health," explains Mitin Assefa, the health extension worker monitoring the child's health.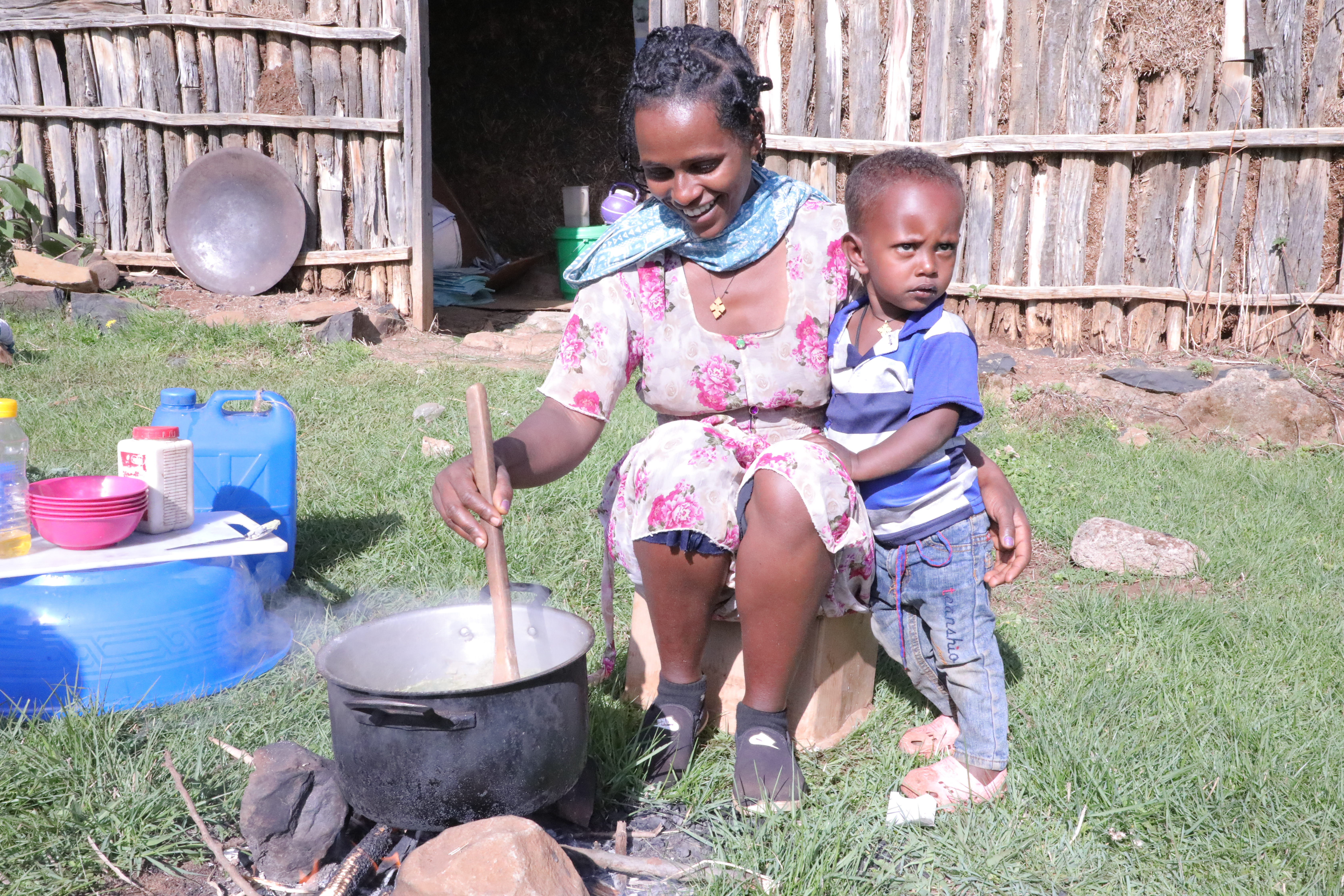 Today, Emebet is enthusiastically promoting the PD/Hearth practices in her village. She says, "PD/Hearth practice is the best way to heal malnourished children. I have tried and proven it. When I see signs of malnourishment in children, I advise their parents to join PD/Hearth. I also show them how to prepare a balanced diet that can heal malnourished children. I thank World Vision for the training. It has restored my beloved son." 
Twenty-five PD/Hearth groups were established and 1,225 under-five aged children were rehabilitated in Yilmana Densa district, following three years of programme implementation.