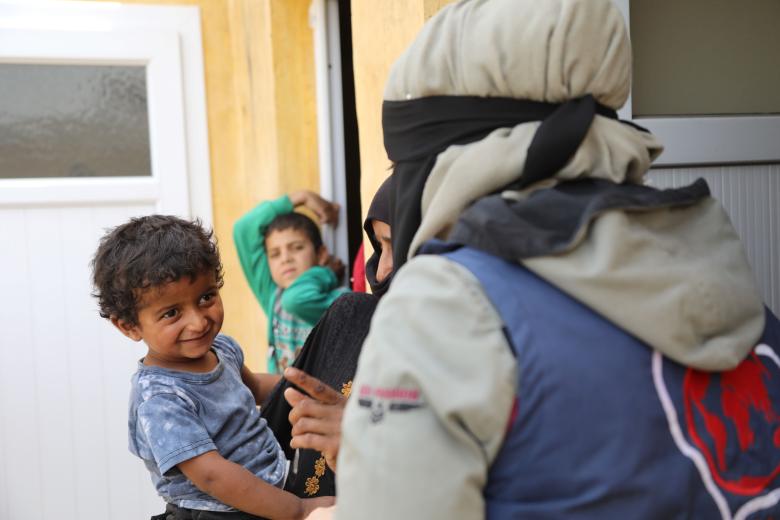 Syria's Starving Children. Anyone taking notice?
Monday, July 24, 2023
Syria's children are known to be resilient; overcoming a protracted crisis, war and displacement. However, these children should not learn how to survive as soon as they open their eyes to this world
But what things are supposed to be like is different from the bitter reality. Over 6.5 million children are living on survival mode and are in need of urgent assistance.
Tamer* is one of the children who were born into the pit of the Syrian conflict. When he was 14 months old, Syria has already been ravaged by 12 years of war. It stole resources, safety even food from his family's table.
Little Tamer was diagnosed with severe malnutrition. As soon as the Mid-Upper Arm Circumference tape [a tape used to measure the upper arm circumference to indicate malnutrition- MUAC] was placed on his arm it assured red.
Tamer's fragile arm carried years of Syria's malnourishment, lack of access to food and dire living conditions displaced persons suffer from.
But what exactly happened with Tamer that his MUAC measurement only indicated severe malnutrition?
Healthy Mother- Healthy Baby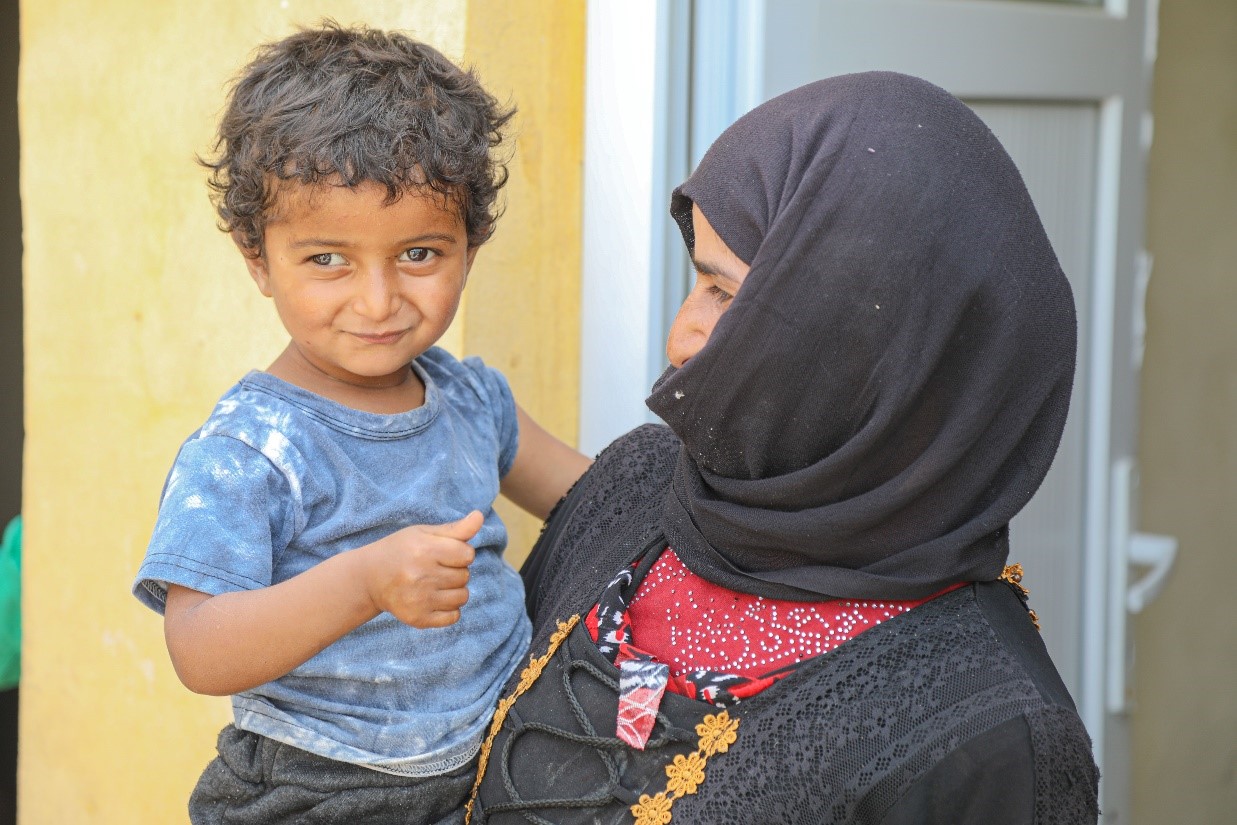 Tamer's fate towards malnutrition was sealed way before he was born. His mother endured a lifetime of hardships and challenges. This eventually affected her health, body and ability to give birth to a healthy baby.
A while ago, the family was at the center of a siege in western Syria. During that time, the food became scarce and the bodies began to turn into the shadows of their owners. Some even were looking through the dumpsters hoping to get food remnants to avoid starvation. Canned food was the only source of nutrients and after a while, it was out of stock as well.
This lasted for three years and Tamer's family had nothing to eat. They relied on what they could find. Meanwhile, his mother's body began falling apart, especially after a couple of miscarriages she went through.
Thankfully, when the siege was lifted, the family escaped to the Northwest to find a home in a displacement camp where Tamer was born a year later.
Now, a mother would patiently wait to see her child grow. However, she noticed he wasn't gaining weight like he should. Her consciousness was consumed with worry. He looked pale, tired, tiny and did not have appetite.
But seeking medical help for her sick child is easier said than done. There are 12 million Syrians who struggle with accessing medical care and Tamer became one of them. Thankfully, our partner in Syria- Physicians Across Continents mobalised its teams to scour the camp Tamer lives in for malnutrition cases. During those field visits, they met with Tamer's family and noticed his frail state. They immediately conducted the screening test using the MUAC and arrived at a severe malnutrition diagnosis.
Later, the team diligently worked with the mother to establish a well-rounded diet where Tamer could get sufficient nutrients. Not only that, for three and half months, the team visited Tamer every two weeks for regular health check-up.
Thankfully, when the MUAC tape was placed on Tamer's arm, the long-awaited green colour shined!
Tamer is one of the 49,400 children who received malnutrition screening services thanks to the implementation of such projects. This project is part of World Vision's worldwide campaign towards combating Global Hunger. And here in World Vision Syria Response, we are fulfilling our promise towards the children of Syria.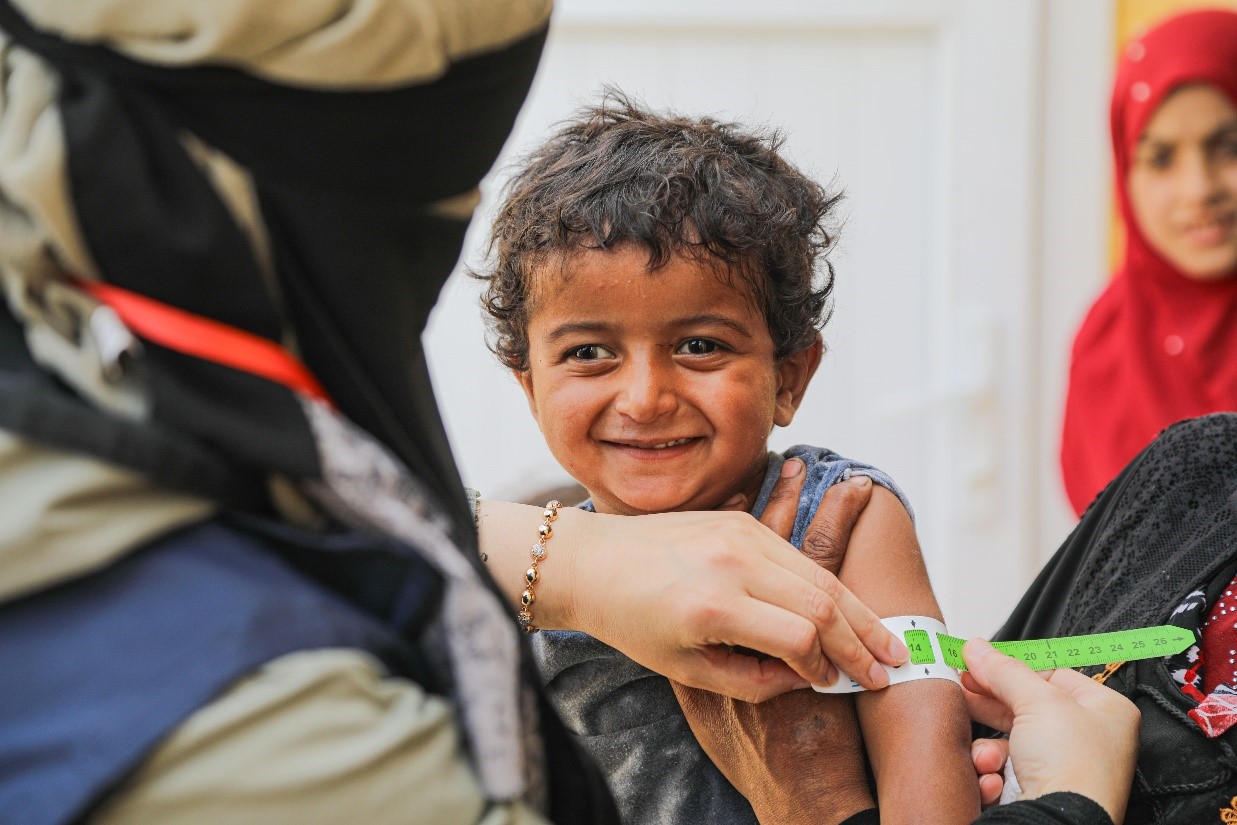 *Name has been changed to protect identity.