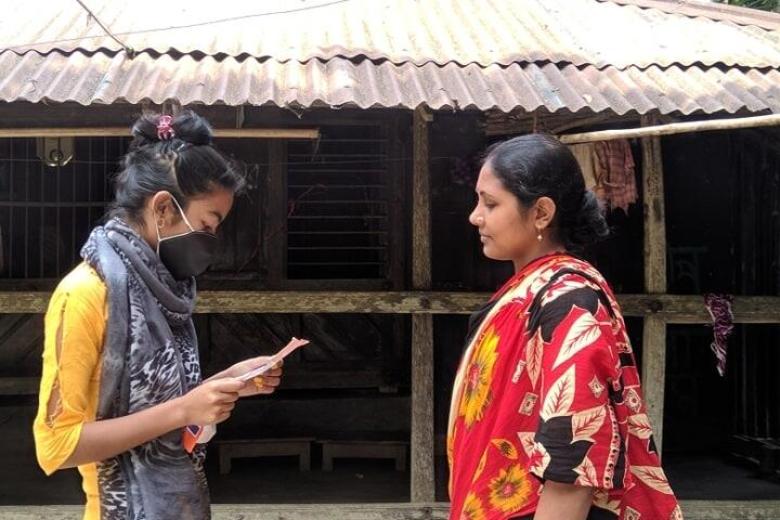 Farzana, a Hidden Hero, fights COVID-19 with accurate information
Thursday, September 3, 2020
"It is not easy to stay home for such a long time," says Farzana, 15, a child leader in Bangladesh. 
"But, at this moment we have no choice... We are disconnected from friends, teachers and we are not allowed to even visit each other in the community," she says, acknowledging that her government took these extreme measures to protect her and others from the spread of COVID-19.
Fighting fear with facts
Fighting an invisible enemy is proving very difficult and expensive, says Farzana who misses the weekly meetings with other members from the children's forum where they would discuss issues facing children and how to address these issues with authorities.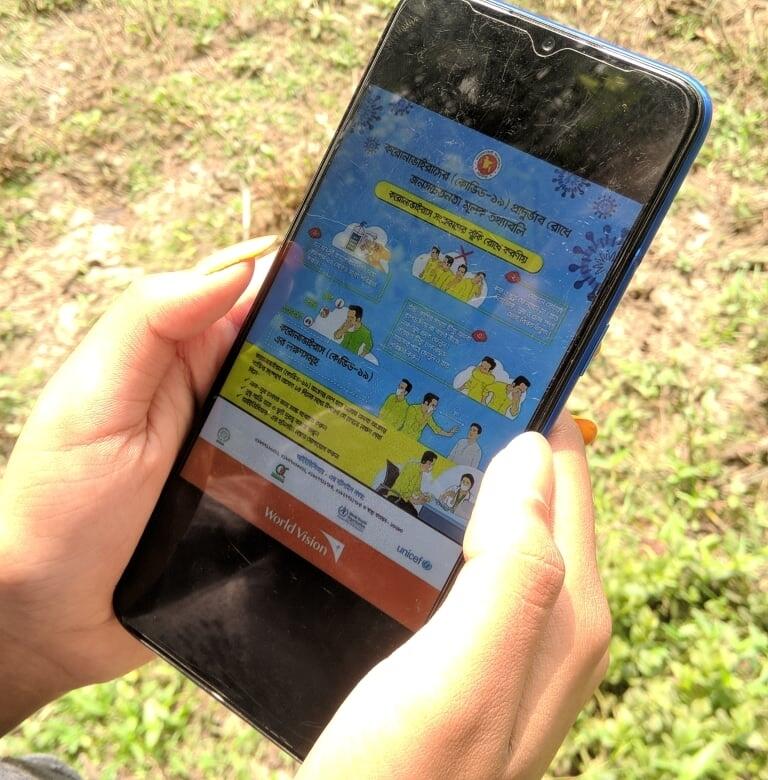 However, not all is lost. "Before lockdown started, a World Vision community facilitator visited our home to share preventive messages about the coronavirus and left us a leaflet. As a leader, I knew that the members in the forum were desperate for correct and factual messages about the pandemic," she explains. So, she took matters into her own hands, ensuring any and all people she knew and who had access to a phone had accurate information and knew how to protect themselves and their loved ones.
Fighting COVID-19 its secondary impacts
Farzana and other members of this child forum are also staying vigilant against other threats. From their previous experiences, they know that natural disasters often cause children to become the victims of abuse, trafficking, physical and emotional violence as well as child marriage.
In addition to teaching others how to protect themselves and their loved ones from COVID-19, Farzana also reminds the other child forum leaders to keep their eyes and ears open to secondary threats.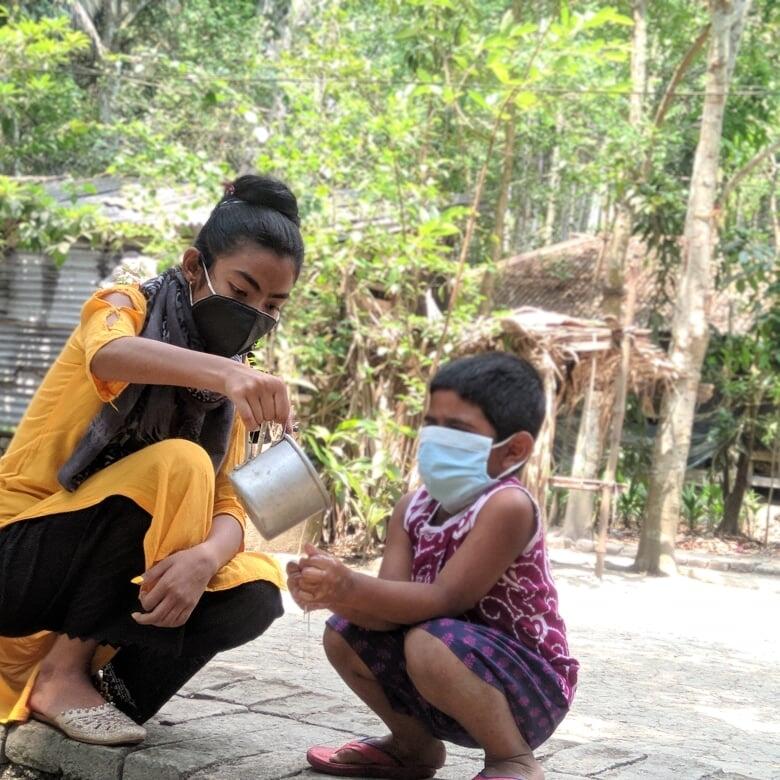 "We are keeping in touch with each other," she says. "If we get any news of child abuse, I contact the Children and Women Welfare Officer of the local Government. She is very responsive to us as we worked together before."
Farzana is one of roughly 70,000 members of 2,000 child forums organized by World Vision across Bangladesh. These young people are Hidden Heroes who are armed with truth and accurate information in the fight against COVID-19 in their families and communities.
Learn more about the work that World Vision is doing to limit the spread of COVID-19 and support those impacted