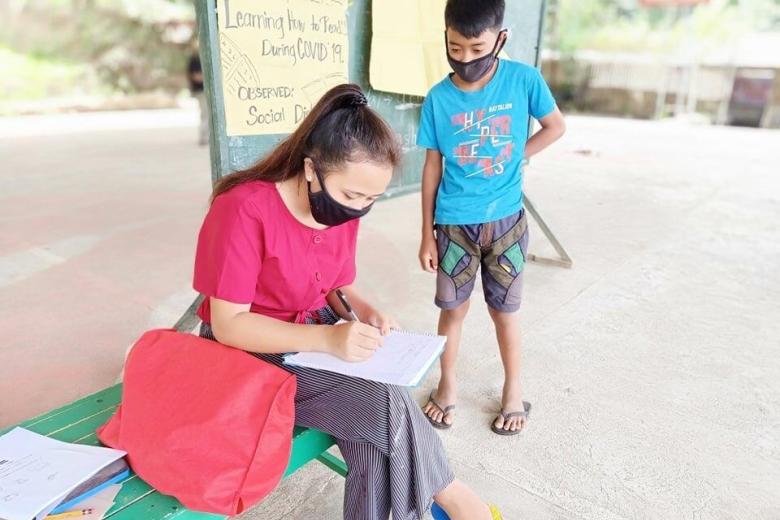 Mea, a Hidden Hero from the Philippines helps students with reading skills while schools are closed
Thursday, September 3, 2020
Mea, 18, is making a difference in her community during the COVID-19 pandemic. Six days a week, she devotes two hours of her time to help struggling students from her community.

"Before COVID-19, I was trained on helping children who are unable to read. When the quarantine restrictions eased up, my school principal approached me and asked if I could help five children, in preparation for the school opening," she explains.
Mea immediately said yes, knowing how the prolonged class suspension has disrupted the learning of millions of students across the country. As an aspiring English teacher, she considers this an opportunity to help the children from the T'Boli tribe, like her.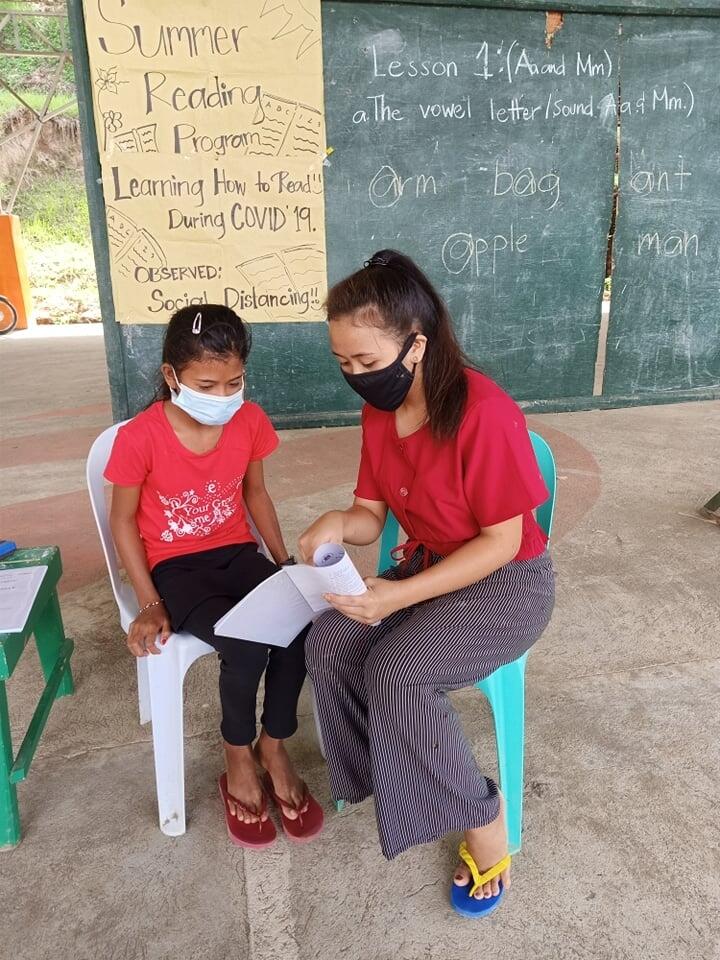 "I love what I am doing... I do not want them to miss good opportunities just because they do not know how to read or write," Mea adds.

She further shares, "My parents and our village leaders also support me on this. When I approached our leaders, they provided us with a space in the barangay (village) gym to do the classes. I make sure that we practice physical distancing and we wear masks all the time."
She hopes other children will take advantage of any opportunities they have to learn and/or help others learn. "Let's not waste our time while we wait for the school opening," she says. "Read the news. Read books. If you have younger siblings, teach them how to read and write. Let's stay safe and don't forget that everything is in God's hands."
World Vision staff closely working with local leaders to ensure that children's right to unimpeded learning is upheld amid COVID-19.  One way we are supporting education in the Philippines is through the digitization of reading materials while classroom learning is not yet possible. These materials are then uploaded on DepEd Commons, a free online resource for students and teachers. Our teams are also helping in the production and distribution of learning packets to support to the needs of children without access to digital technology.
Learn more about the work that World Vision is doing to limit the spread of COVID-19 and support those impacted.