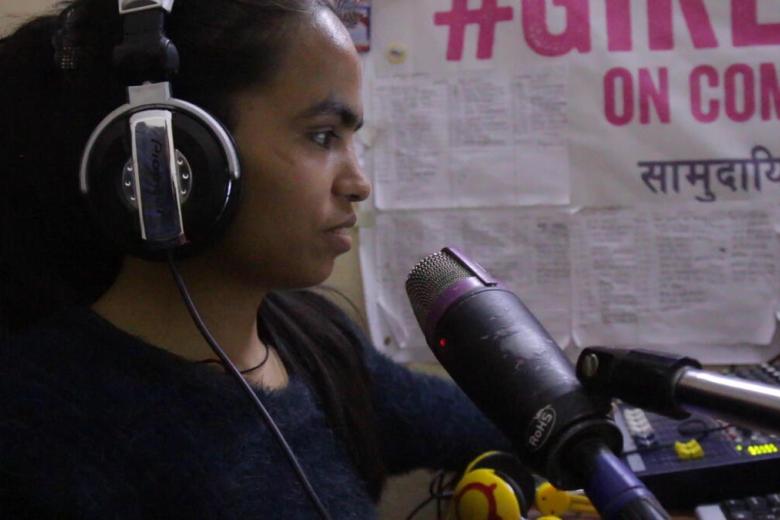 A hidden hero emerges from the ruins of Nepal's earthquake
Thursday, July 16, 2020
Out of the ruins of one of Nepal's worst natural disasters, a young girl from a mountain village created lasting change for girls in her community.
When natural disasters strike, families must make difficult decisions to survive. Nepal's devastating 7.8 magnitude earthquake in April 2015, killing more than 9,000 and injuring nearly 22,000 people, was no exception.
As parents struggled to provide, many felt increased pressure to marry their children; something that was still common despite it being outlawed more than 50 years ago. 
The increase in child marriages was visible. "After the earthquake, the rate of child marriage was very high," recalls Malati, now 19 years old.
Dangerous effects of child marriage:
Reduced education
Reduced lifetime earning potential
Health complications during teenage pregnancy
For Malati, child marriage was normal. Her older sister had been forced into marriage. It wasn't until World Vision came to talk to Malati's class about their rights and the current situation after the earthquake that she realised children have the right to wait until they're older and choose who they marry.
From Informed to Advocate
This information changed and motivated Malati. She joined World Vision's community journalism training program where she developed radio and research skills. Then, she used her new knolwedge and skills to advocate for change.
"We researched in detail for any child marriage taking place... and we consulted with the child to determine whether there was consent," she said.
Malati not only talked to children, she also spoke with parents to help them understand the rights of their children and the dangerous consequences of child marriage. Where children had not consented to the marriage, she would involve the police. 
Malati's efforts helped stop at least three child marriages!
"I had never imagined that I would be able to make such an impact in others' lives. The progress they have made now would not have been possible after getting married at an early age. I feel really happy and proud," she says.
Today, five years later, COVID-19 again threatens to drive up child marriage. Malati, however, is determined to keep fighting for change and advocating for the rights of children, especially girls, through her work as a radio technician and news reporter.
"Nothing is impossible. Although my time with the World Vision programme has ended, my responsibility will never end because I am a voice of the society that will always keep seeking change like a river."
In times of crisis, violence against children surges. As part of our largest ever global response, we're working to reach 36 million children like Malati through our child protection projects which aim to reduce child marriage, children being forced into work, violence in the home, and more. Find out  how you can bring change that will help protect children.