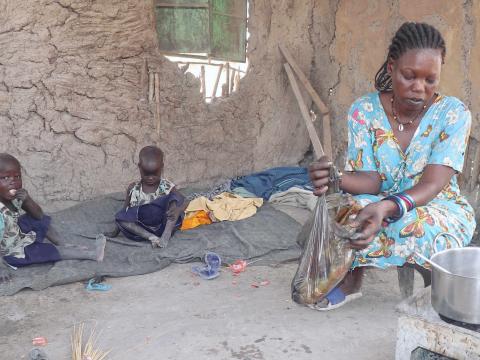 World Vision response assists 1.4 million; appeals for more support as hunger deepens in South Sudan
Friday, July 23, 2021
69,767

children under-5 supported primary health care services

52,217

children age 6-59 months assisted with malnutrition programs

672,543

people assisted with food and 74,275 with cash assistance

79,877

people equipped with enhanced food security and livelihood skills

Over 77,000 households received livelihoods inputs and kits
The humanitarian community, including World Vision, is in a race against time to prevent an impending hunger catastrophe in South Sudan. The numbers are grim and millions of children's lives are at stake. The crisis is urgent and debilitating but only 19 percent of the funding appeal at South Sudan Humanitarian Plan was met. Hardly a trickle for a gargantuan need.
Three months through its hunger crisis response, World Vision has reached over 1.4 million people, among them over 121,000 young children needing health services and suffering from acute malnutrition. Repeatedly, mothers have shared their fears as food get scarcer every day. "Watching my children sleep hungry for days frustrate and bring me pain. But there is nothing I can do", Khadija, a 30-year old mother of seven shares her anguish.
Many of these mothers called the current pandemic followed by the hunger crisis their worst nightmare as children's malnutrition cases steadily increased for lack of proper nutrition. They also shared their fears upon hearing the food assistance cuts and decried that it can potentially disappear if funding shortfalls continue.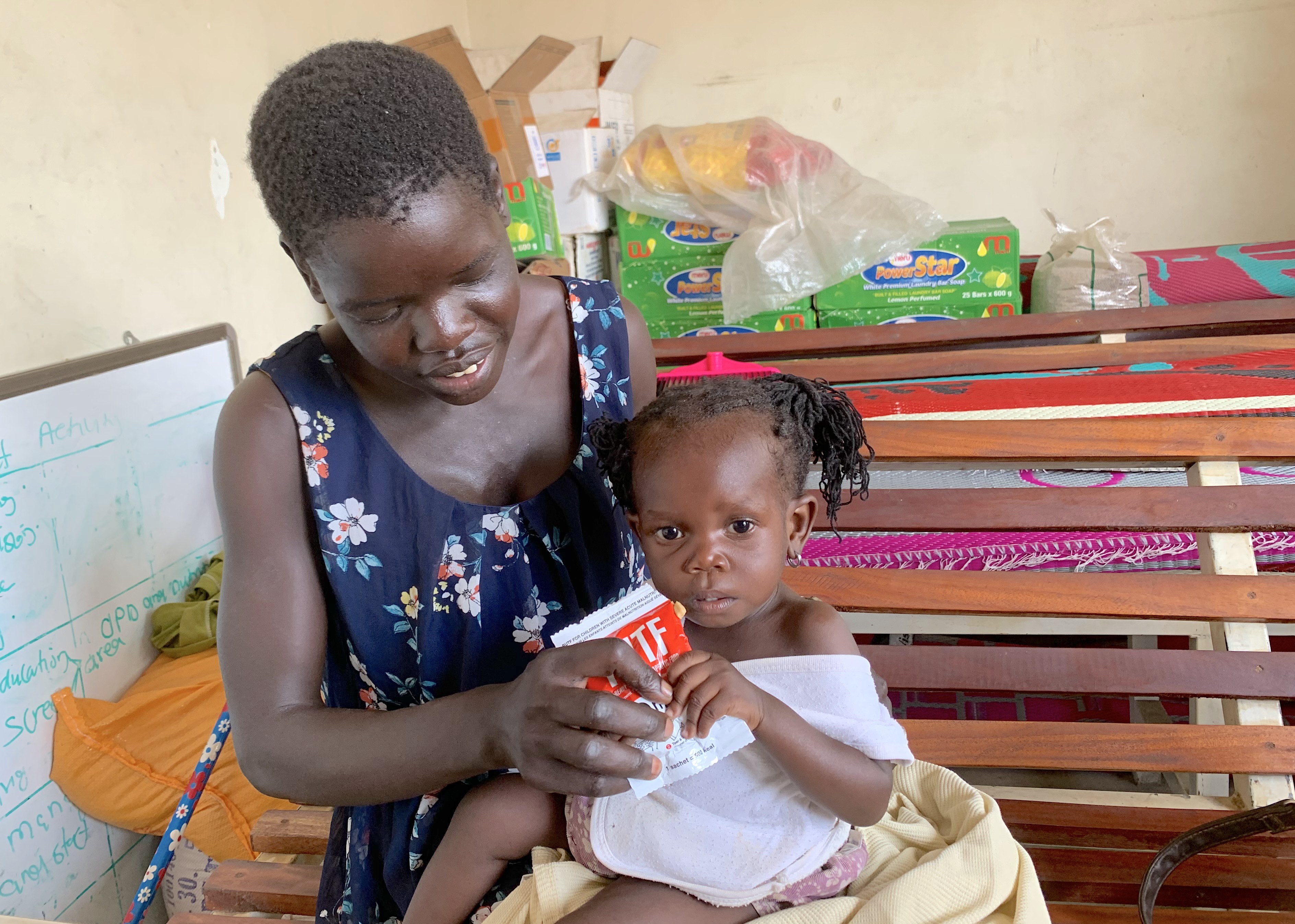 World Vision's Country Director in South Sudan Dr. Mesfin Loha says, "Over the past three months, our response to the hunger emergency has reached over 1.4 million people with essential life-saving interventions. This is not enough and our efforts need to double to reach the most vulnerable."
This is seconded by Operations Director Madeleine Bilonda who adds, "With the estimated 1.4 million children under-5 expected to suffer from acute malnutrition through 2021, need if for us to act urgently to scale up assistance to save the lives of the most vulnerable children and their families in South Sudan."
We need a more vigorous awareness campaign to protect our long-suffering children. The issues they face are heartbreaking, we should work together to address them.
In addition, many young girls are becoming their families' means of survival through early child marriage. Adut was married by her family to a man over 29 years older in exchange for 15 cows. Still a child herself, now she has to raise a baby in an environment under threat of acute malnutrition.
Protecting the future generation is also at its most urgent at this point in time. Dropping out of school after the closures caused by the COVID-19 pandemic, one in three girls are getting pregnant before turning 15. Alarmingly, a generation of girls is gasping to regain their future and dreams as this crisis moves forward, if not averted.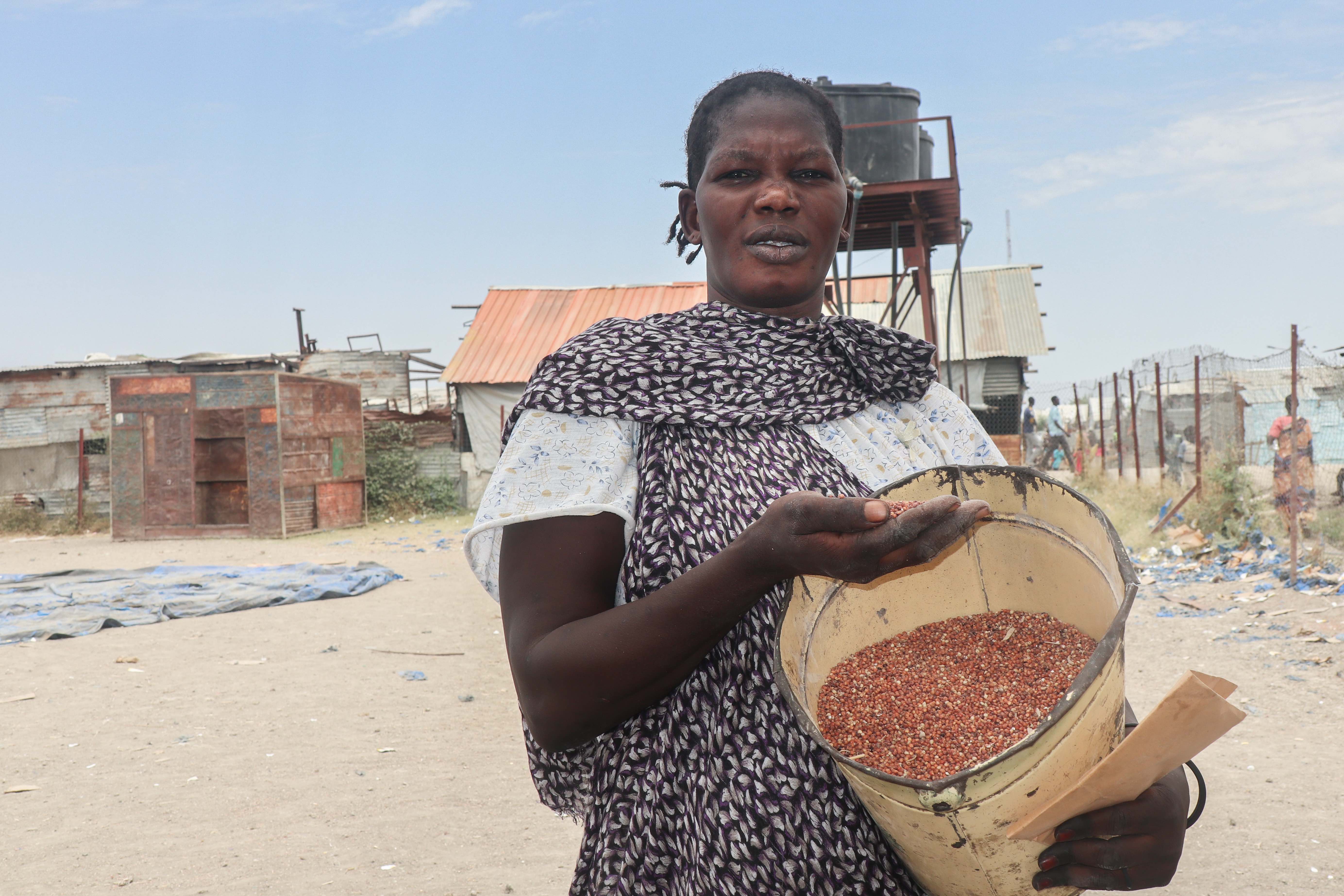 The State Ministry of Gender, Child and Social Welfare's Director of Child Welfare Fidensia Poni decries the odds faced by South Sudan's children. She appeals, "We need a more vigorous awareness campaign to protect our long-suffering children. The issues they face are heartbreaking, we should work together to address them." A UNICEF report states that at least 52 percent are married before the girls turn 18, and nine percent before they turn 16.
Dr. Mesfin Loha concludes, "Going forward, we must build on what is achieved so far, and address the cries to stop hunger, fight famine and change desperation for hope. This crisis is more than just food and water. Holistic interventions must be in place to achieve long-term solutions so children and families can start hoping for a life of fullness."
Cover photo: Angelina, deep in thought with uncertainty, cooks the only meal she can afford for her family with her two children Martha and Maria in the background. The family lives in Kodok County, a part of South Sudan's Upper Nile State.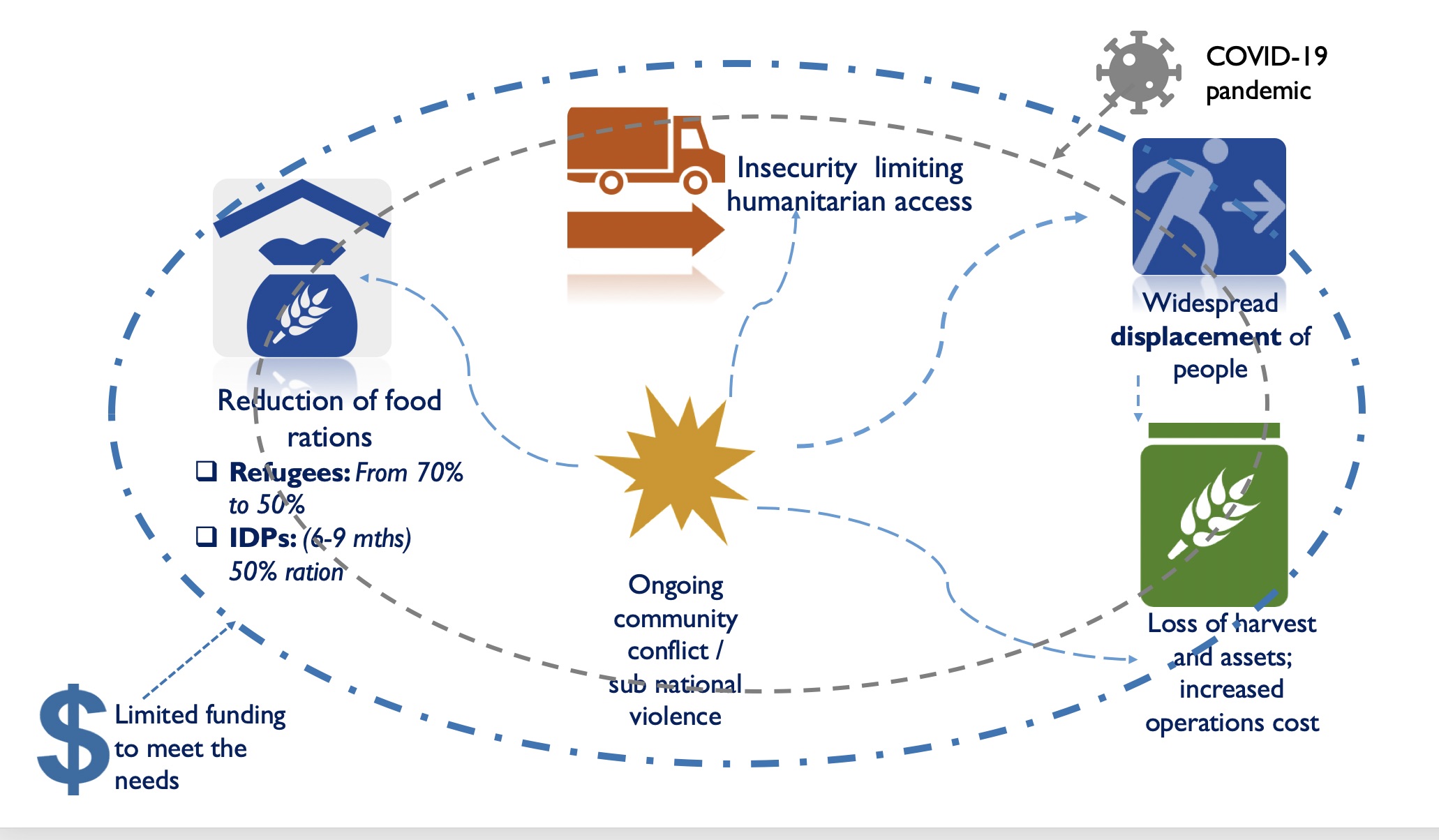 By Cecil Laguardia, Senior Manager for Advocacy and Communications I Photos by Scovia Faida Charles Duku, Communications Coordinator