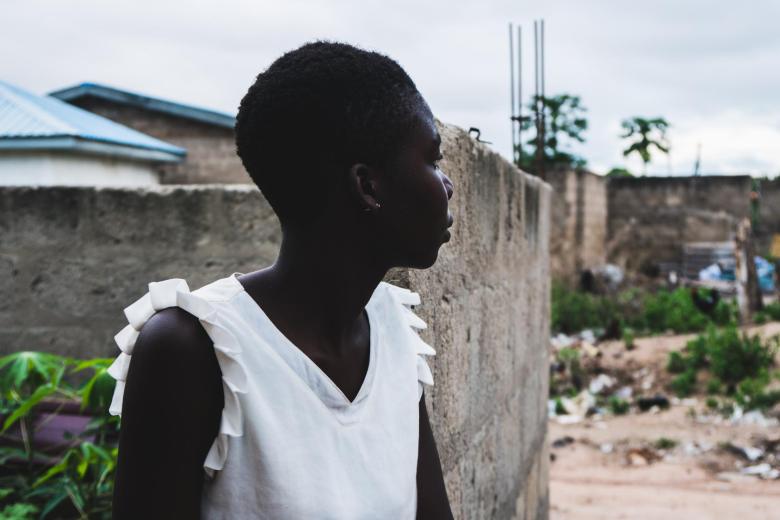 Adjoa*'s story - The violent truth about teenage pregnancy
Friday, September 20, 2019
Three years ago, when she was 14, Adjoa started selling things by the roadside to help her mum out at home. There she met a 35-year-old man who offered to take care of her and help her with school supplies.  Adjoa ended up pregnant. 
People will say all kinds of things about us – about teenage mothers. They'll say we're lazy, or not interested in school, or foolish. But we're not. We're hardworking, and industrious, and sensible, and just looking for a way to support ourselves.
What happened to me was all about financial problems. I needed money. My school didn't charge fees, but there were books they would ask you to buy that were compulsory. I've always been very good in school. I even passed my elder sister in the school year. But things were very difficult.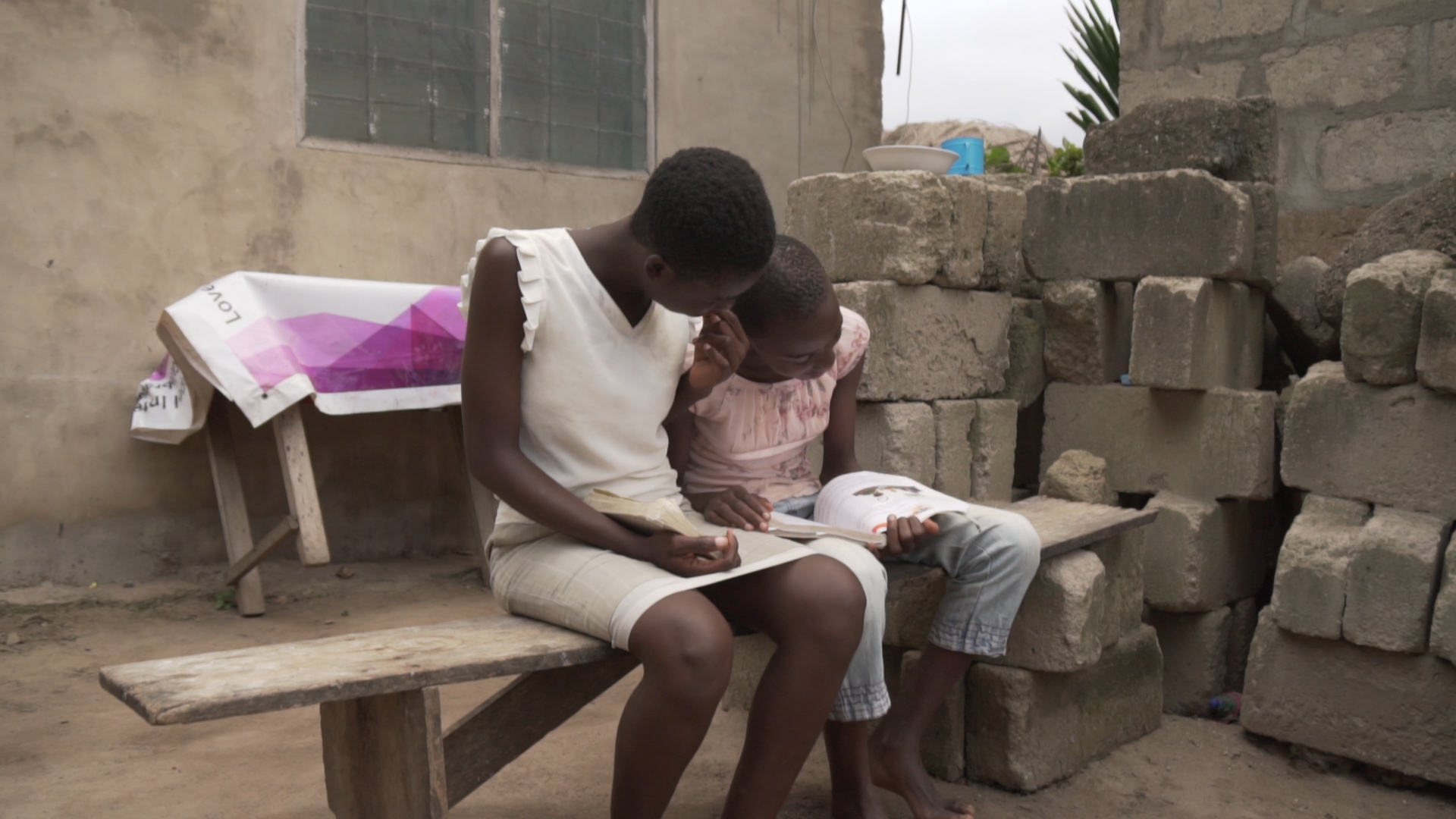 My father died in 2011, so my mum, she has been struggling for a while. It worried me when I asked for money and she said she doesn't have any. She was suffering to get the money.
So I thought, maybe I can also find a way to get the money I need. I met a man through selling snacks on the side of the road. But it wasn't right. 
I didn't know I was pregnant. My mum took me to the hospital and we took the pregnancy test, and everything was positive. I showed the man who got me pregnant, and he was helping with the costs, but my mum was doing 
a police case and he was afraid and went away. Now he doesn't come home. When we call him, he doesn't pick up the calls. And so we've forgotten about him.
I'm not a shy type; I don't care what people say. I started back at school barely three months after giving birth. I even sometimes bring my friends to the house when I'm coming to breastfeed the baby during break. But it has really changed my plans. By now, I would have been at Senior High School (SHS) otherwise.
I'm very happy to be back at school; I think I'm the only one in this village who has given birth and gone back to school. I'm thinking of becoming a doctor. But what I want now after SHS is to work even harder, so my son can go to a world class school, and he can learn, and be even better than me in the future.
He just turned two in July. His name is Isaac. Sometimes, he picks up a hammer, and hits every nail that he sees, or he takes a pen, and uses it as a microphone, the way pastors do, so I'm thinking he will become a great furniture maker or a man of God one day.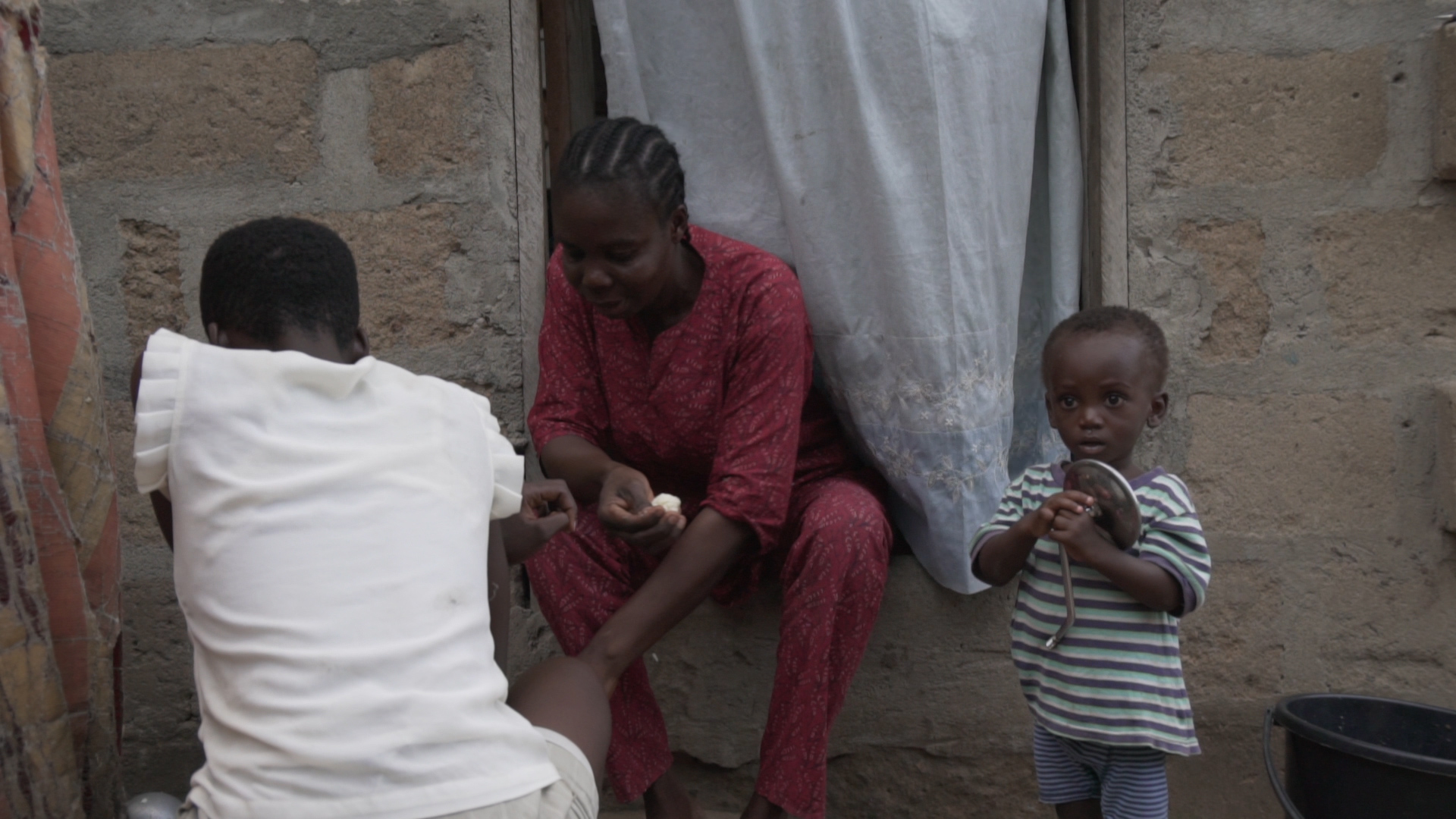 I would like to say – girls shouldn't follow a man, especially girls underage. They will tell you all sorts of sugar-coated words, but after having an affair with you, they just see you as trash or something. 
We should focus only on our education. When the situation comes, you can't reverse it again. Giving birth isn't easy. Sometimes, I see the other girls in the village who are following men, and I call them to advise them. Because I know the consequences.
An education is the key to success. If you are not educated, it is very hard for you to prosper. Other girls who have had babies need to come back to school, and just ignore anyone who says something, and put their focus on their education. Parents should support them, and teachers shouldn't ignore them.
My mum takes care of the baby, and she sent me back to school because she knows I can make it in the future. We still don't have money, but my mum and I both sell. And my son, he's very funny. He's a gift.
Between 2016-2019, children in seven countries in sub-Saharan Africa researched the causes and effects of teenage pregnancy in their communities. Children shared stories of rape on the way to market, abuse by schoolteachers, and large numbers of girls forced into transactional relationships due to extreme poverty and the high cost of schooling. For more, please visit the interactive report, here.
Adjoa*'s name has been changed to protect her identity and keep her safe.