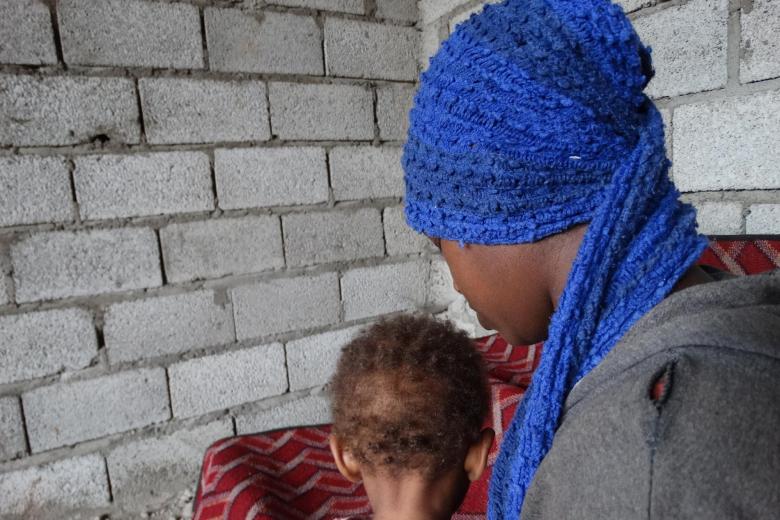 Mulu*'s story - The violent truth about teenage pregnancy
Monday, September 23, 2019
Mulu, now 17, was just six-years-old when her father died and her mum gave her to another family as she struggled to support her children. As Mulu grew up, her adoptive family refused to send her to school, and insisted that she work at home for them. At the age of 11, she fled home. Searching for somewhere to go, she met a broker who offered to find her a job as a housemaid.
Unfortunately, the situation was not as she expected. Her new employer was a man in his 40s, and he harassed Mulu and raped her repeatedly. "I begged him not to do this to me, but he refused and threatened me not to tell anyone. After some months I started to feel strange and told a woman living next to us. She suspected that I might be pregnant. I was so frightened; I did not know what to do. The next day I told him that I was pregnant. He kicked me out of the house and changed his address."
Mulu faced many challenges beyond her age. "I tried many ways to abort the child, but it did not happen. I slept on the street for more than five months eating food from garbage. Finally, I went to my mother and told her what had happened, but she did not accept me. One of her friends heard my story and has allowed me to live with her."
Mulu gave birth to her child and started working as a day labourer in order to support her child. She dreams of becoming a self-sufficient woman and supporting her daughter, "I feel like my own future is ruined but I live for my child. If God wills it, I will continue my education after my daughter starts school. I do not want her to repeat my life."
According to Tiresa, a health extension expert at Kolfe health center, in Mulu's community there are plenty of similar cases with many girls from poor and vulnerable families. Tiresa and her staff provide counselling and health support to the girls and encourage them to give birth at the health centre.
"Empowering girls is key to preventing teenage pregnancy," adds Rahel, Child Protection Specialist with World Vision Ethiopia. "In order to prevent teen pregnancy, we need to educate society and children about their rights and options and intervene when cases of abuse happen. At World Vision we work on prevention by creating awareness in schools in collaboration with child protection committees, and working with faith leaders, health and education experts, police and lawyers."
Between 2016-2019, children in seven countries in sub-Saharan Africa researched the causes and effects of teenage pregnancy in their communities. Children shared stories of rape on the way to market, abuse by schoolteachers, and large numbers of girls forced into transactional relationships due to extreme poverty and the high cost of schooling. For more, please visit the interactive report, here.
Mulu*'s name has been changed to protect her identity and keep her safe.