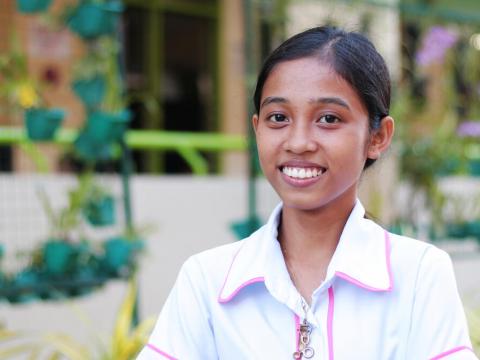 Child labour: Angel wants to make a difference in the Philippines 
Thursday, January 21, 2021
Growing up in an urban neighbourhood, 17-year-old Angel is no stranger to seeing children working in hazardous jobs.
She is dedicated to empowering her fellow youth and campaigning against child labour.
Tough reality
Angel's father works as a security guard earning minimum wage. Her mother is a street vendor. 
Recently, her mother temporarily stopped working after giving birth to their third child. 
Angel and her family rent a shanty in a junkyard-turned-residential compound in Cebu province, Philippines, home to more than 360,000 people.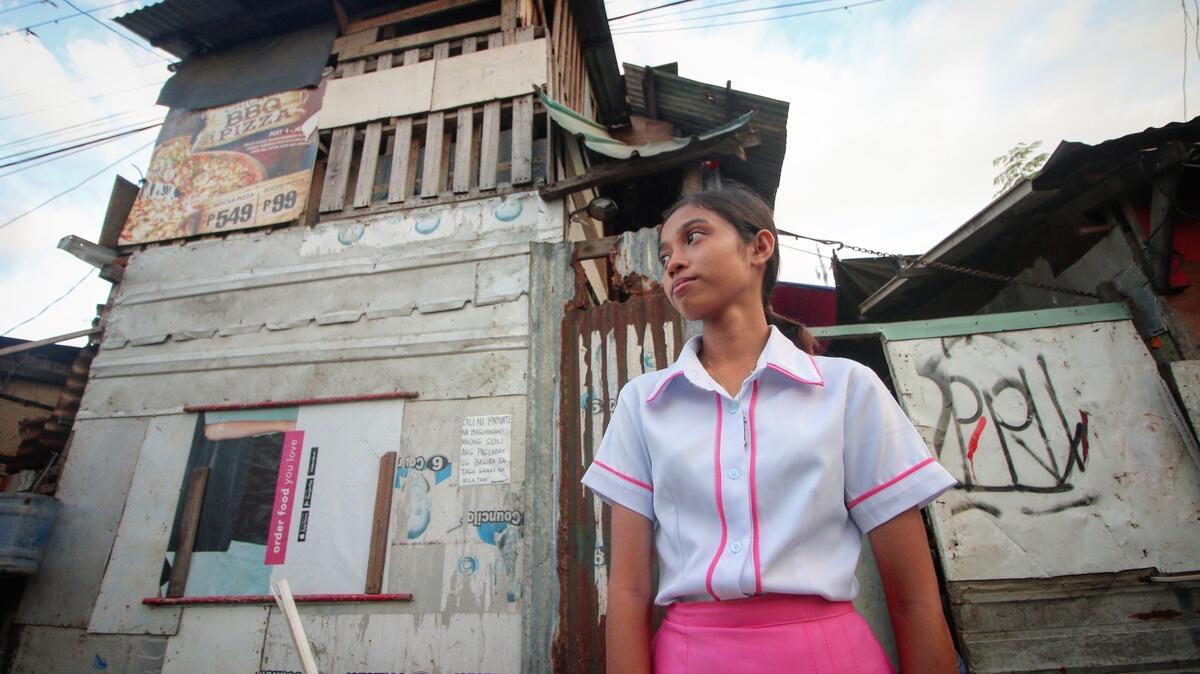 Angel regularly sees some of her neighbours' children engaged in laborious work. Some brave the highway to sell bottled water, rags, or newspapers to passing vehicles, others accept lifting jobs in the market and some roam the hills of a recently-closed dump scavenging for scraps to sell.   
Seeing this everyday reality fuelled the 17-year-old to study hard. She was elected president, not only of her school's student government, but of all the high schools in the city.
A talented writer, she also leads the school paper as the editor-in-chief. 
Her involvement with extracurricular activities led her to attend a Child Labour Trafficking campaign seminar, organised by World Vision. 
As the president of the student government, Angel campaigns against child labour by raising awareness among her fellow students.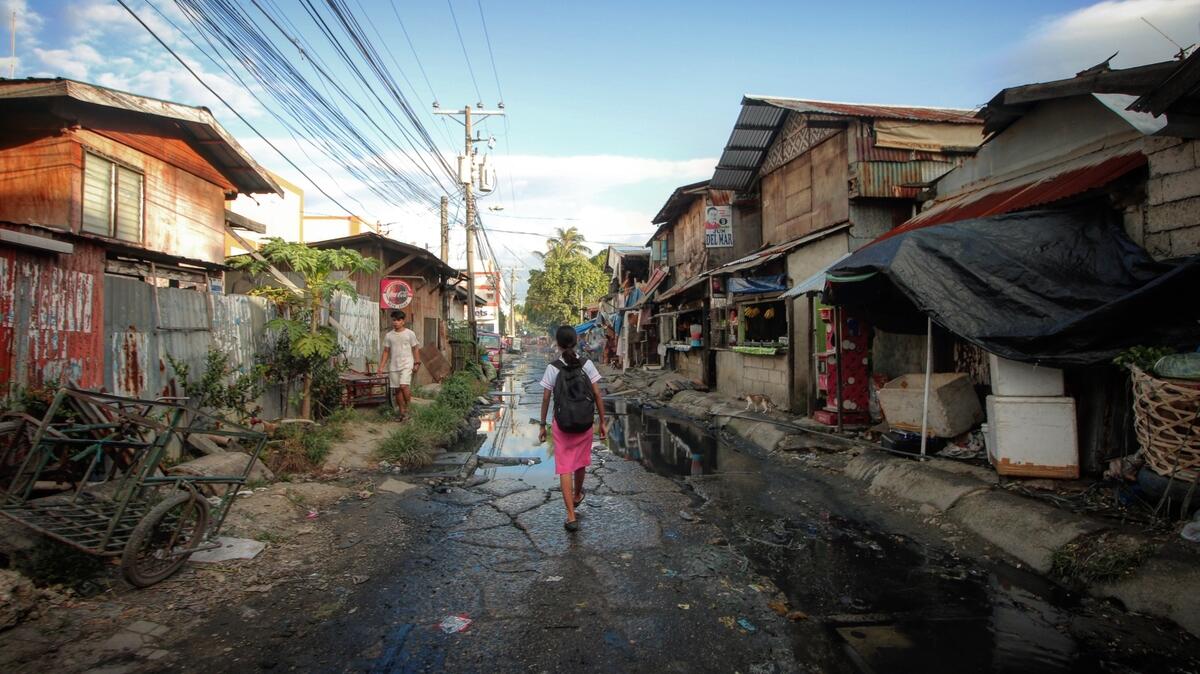 World Vision's Child Protection Compact Project 
The Child Labour Trafficking seminar attended by Angel is part of World Vision's Child Protection Compact Project which is funded by the US-Philippines CPC partnership. Its goal is to increase prevention efforts and protection for child victims of online sexual exploitation and child labour trafficking in the Philippines. 
Leading the project, the International Justice Mission's role is to prosecute individuals who have committed violations against children. 
World Vision empowers community leaders, student leaders and parents so they can prevent child abuse cases from happening. 
Despite her current situation, Angel strives hard to become a professional so she can create lasting change in her community.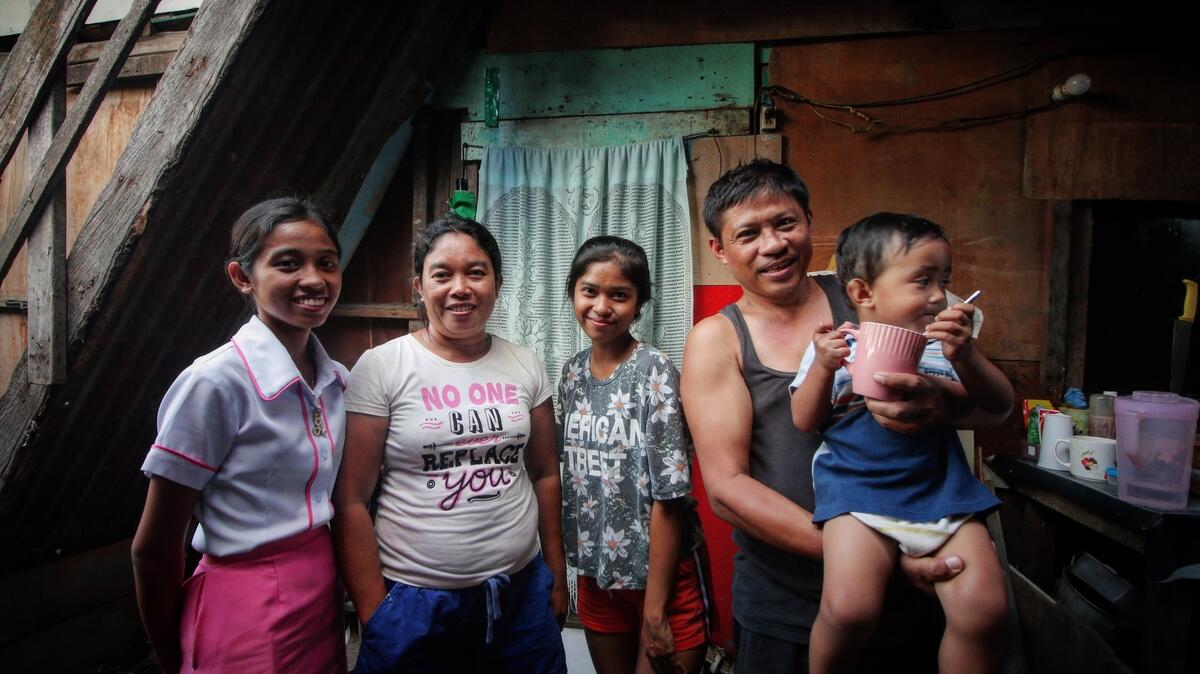 A newly found purpose 
After attending a series of workshops, Angel has found a new purpose. 
"My idea of child issues before revolved around the usual education problems, such as the lack of classrooms or concerns about the out-of-school youth," she explains. 
"I learned that there are more horrible things that could happen to a child, such as child trafficking. As a student leader, I need to do something." 
Angel plans to transfer her advocacy to the new set of student leaders for the next school year. 
"Youth empowerment is the key to fighting child labour [and] trafficking," she says. 
"When [children] are informed and empowered, they have a better chance to protect themselves from abuse and exploitation." 
At home, Angel told her distant relative (who is a minor) to stop selling bottled water to vehicles along the highway. She advised the parents of the child to find education alternatives, such as night school or an Alternative Learning System.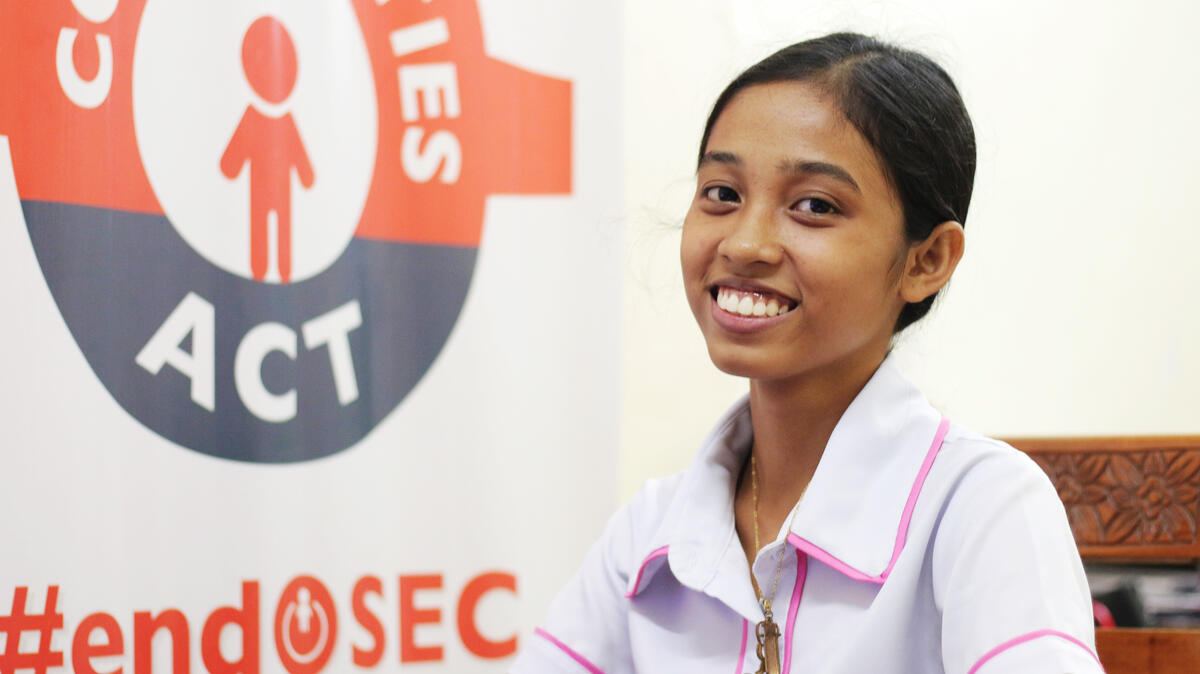 A bright future 
Angel still has one year left before graduating. Then, se wants to pursue medicine. "I hope to become a doctor but I don't want to stay in big hospitals in the cities. I want to become a doctor in places where health service is lacking," she says. 
"Growing up in a poor community, I want to make an impact and serve people who are in most need."
Find out how we're how helping end violence against children here.