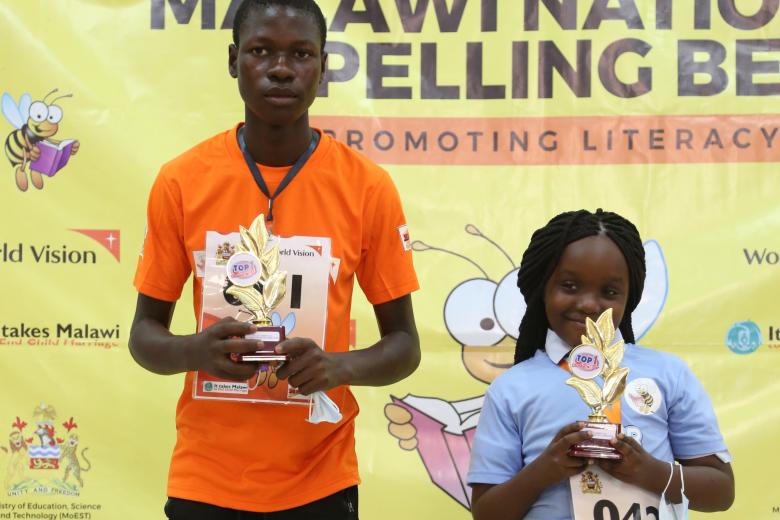 Spelling bee superstars Misheck and Vione bring home the gold
Thursday, August 19, 2021
Lumero Primary School in Karonga and Devine Academy in Blantyre are happy schools. Their candidates brought them medals from this year's national Spelling Bee following the successful completion of an exciting but challenging competition that was held at Crossroads Hotel in Lilongwe.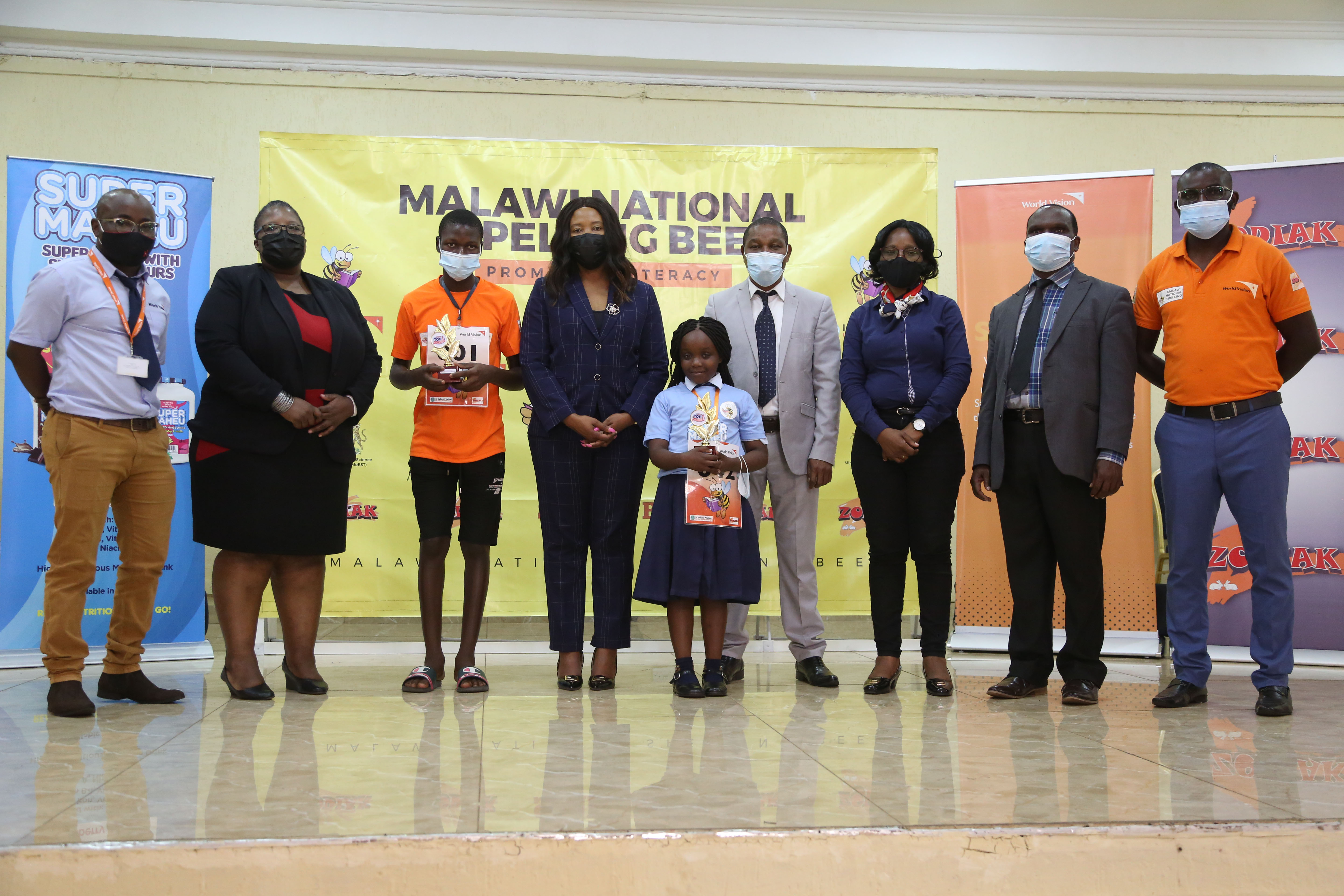 Sixteen-year-old Misheck from Lumero Primary School carried home to Karonga the rural category trophy while nine-year-old Vione from Devine Academy carried the urban schools trophy to Blantyre. Apart from the trophies, the pupils walked away with a MWK 75,000 (approximately US$100) cash prize each, two school bags and some writing materials.
Misheck says he never expected to carry the trophy home. "Since the first day I participated in this competition, it has not been easy. The competition requires a lot of reading and reciting. Winning this award is just a miracle since a lot of students prepared well", he says.
For Vione who was smiling throughout the final, though the competition was very tough, she says she was prepared for the ultimate prize. "My parents have always been encouraging me to study hard so that I perform better in class and during such competitions as these. So it was my wish to win this competition", she says. Vione did not miss or fail to answer any single question during the competition.
In this year's edition 1,500 pupils from across the country participated in the competition but only 62 made it to the national finals showdown.
Despite not winning an award, Gladys, a standard 6 student at Chisimbwi Primary School in Ntcheu, impressed Mirriam Matinga, Vice President for the Independent Schools Association of Malawi and the owner of Goldern Gate Memorial School. Mirriam has adopted Gladys and promised to support her education needs until university graduation. Mirriam says she was amazed by the child's performance.
World Vision's interim Director of Programmes, Charles Chimombo says the competition is important in promoting literacy skills among children. "A recent survey done by World Vision has revealed that only 16% of grade three learners are able to read and write with comprehension, but the target is 50%. This shows that there is a huge gap to fill and we must all come together", said Chimombo who pointed out that the Spelling Bee is just one of the initiatives that World Vision is implementing in Malawi to help learners develop.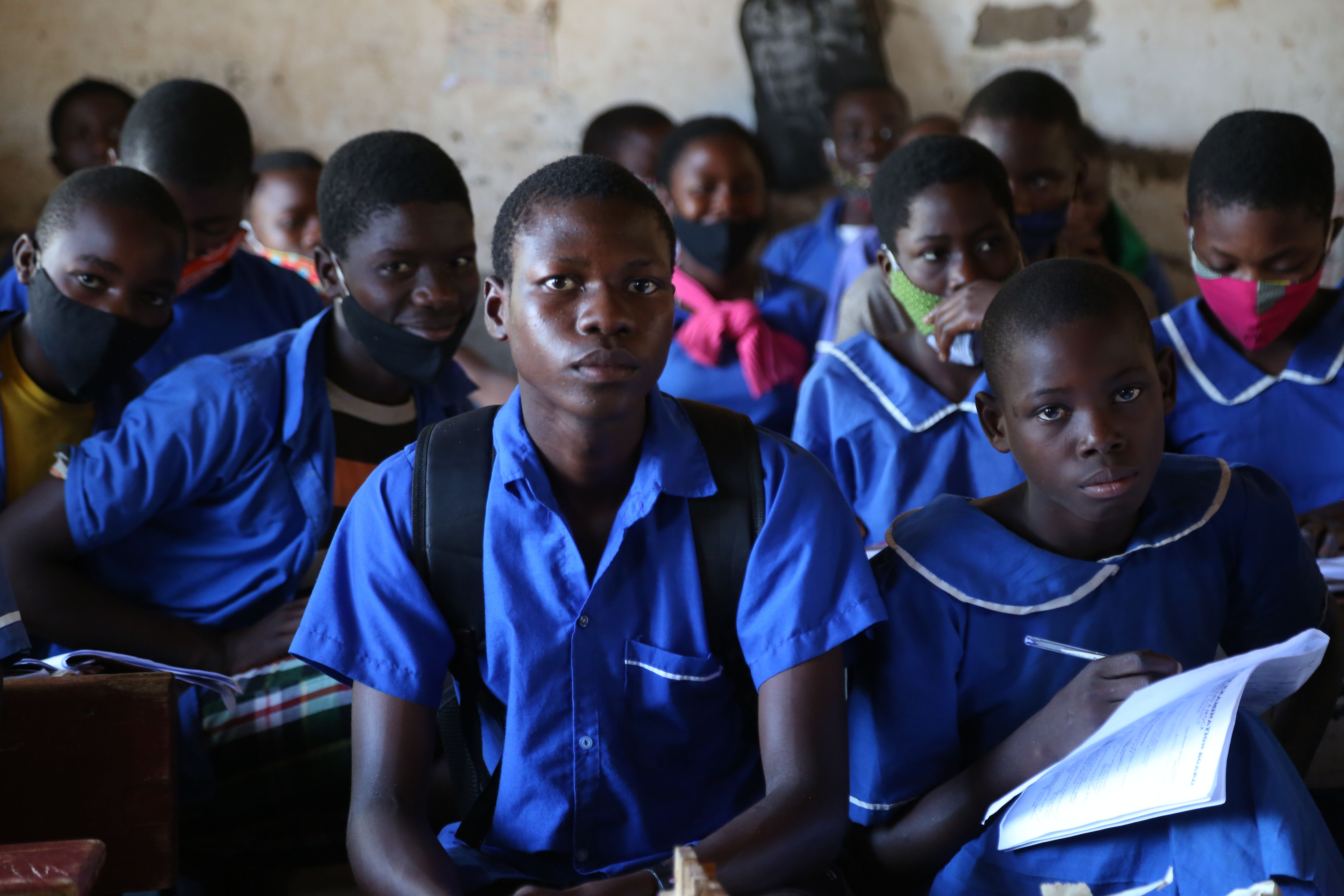 Annually, World Vision invests in the education sector through trainings for caregivers and teachers, construction of learning structures as well as provision of reading materials across 33 communities in 23 of Malawi's 28 districts.
Deputy Minister of Education, Madalitso Kumbauwa Wilima, who graced the occasion hailed World Vision, Maheu Products and Zodiak Broadcasting Station for coming together to support the competition that is aimed at promoting education in Malawi.
"The Spelling Bee helps children to read and spell words with comprehension, it also boosts their confidence since they are trained to speak in public podiums and it also helps them to handle pressure as there's a lot of expectations from them before and during the competition", said Madalitso.
The competition will return next year.