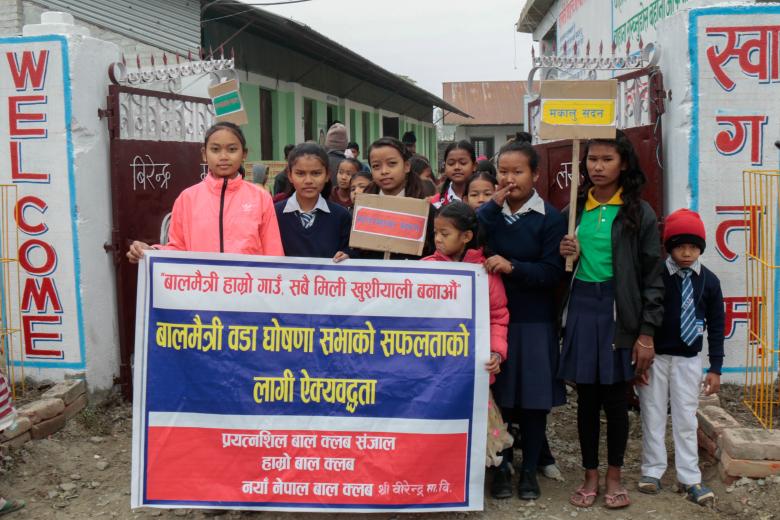 Lakhantari is now a child-friendly village
Wednesday, January 22, 2020
January 11, 2020- It is a big day for little Rakesh. His ward Lakhantari of Gramthan Rural Municipality in Morang district of Province-1 is being declared child-friendly today.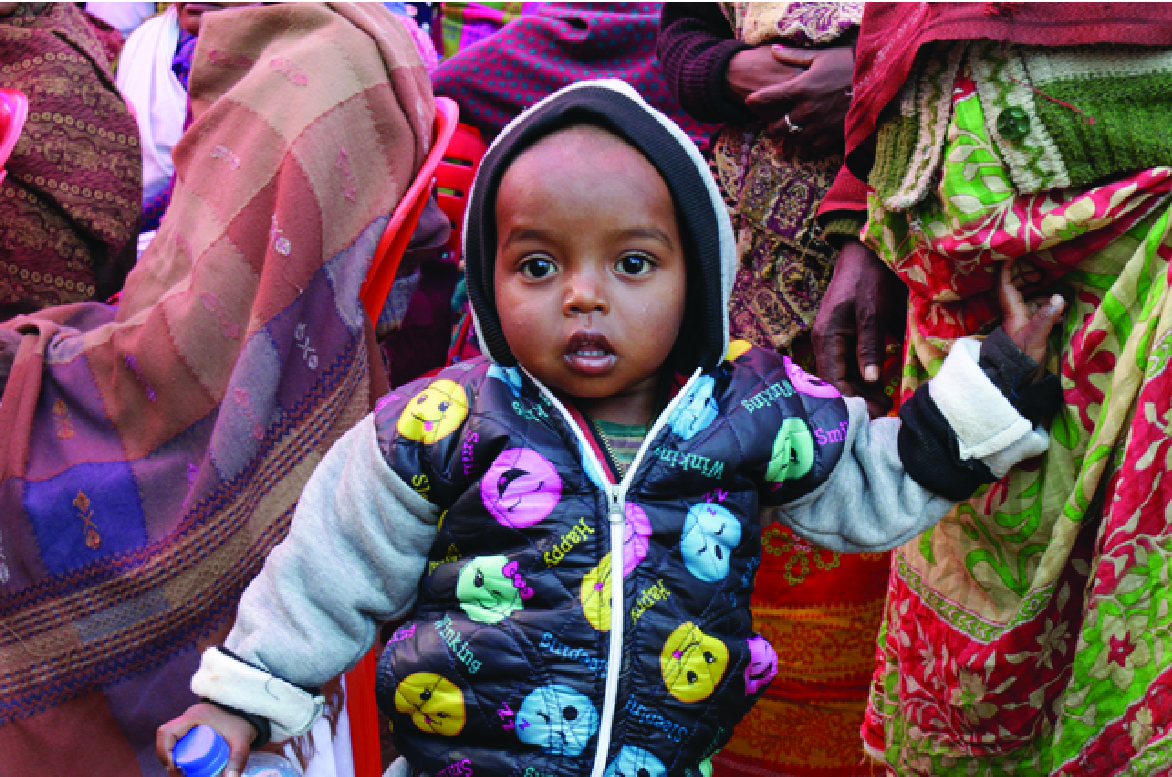 Two-year-old Rakesh woke up early, had his breakfast, dressed in his warmest clothes and got ready to go to the child-friendly ward declaration event. At around 10 am, he reached the venue with his grandmother.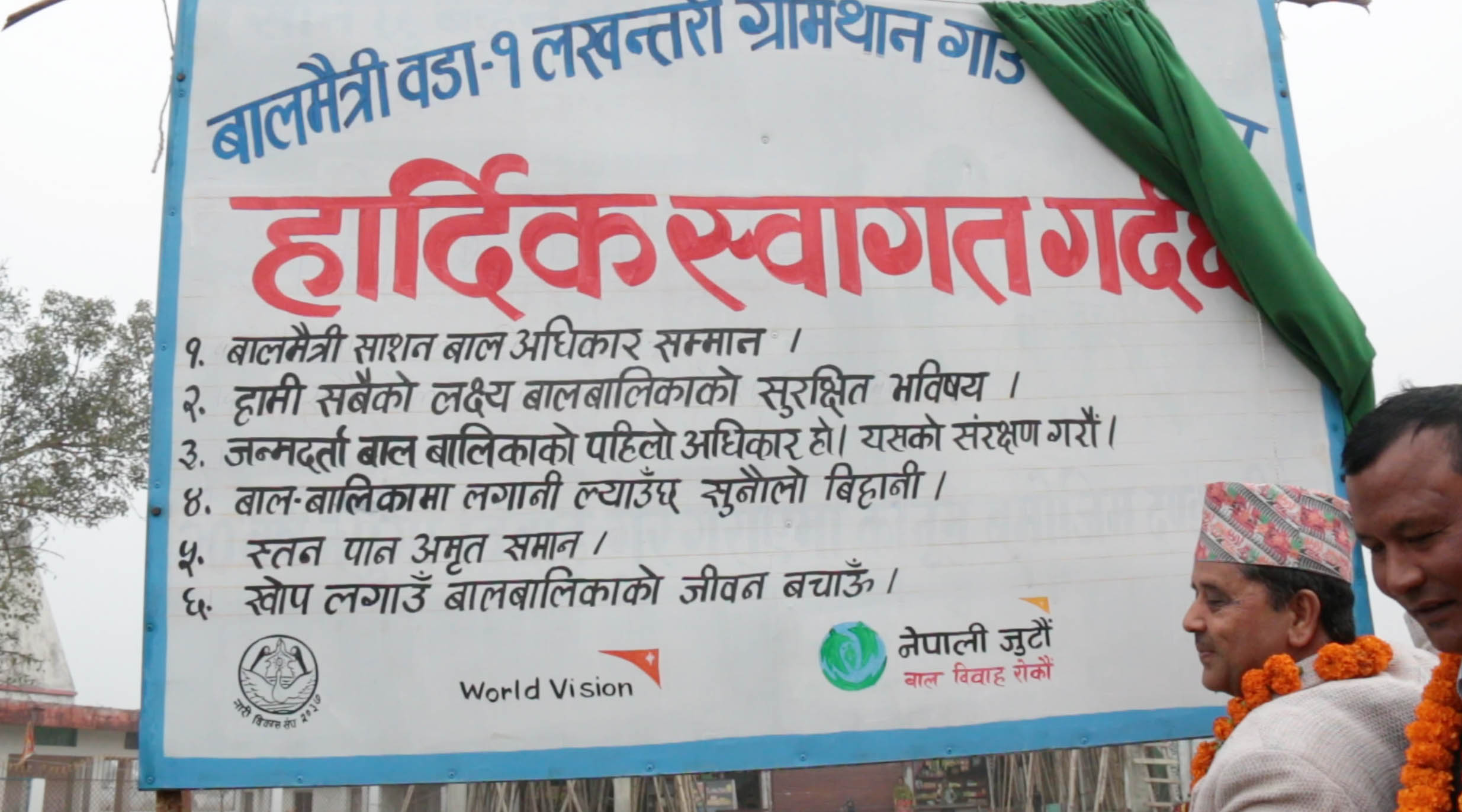 Following the declaration, children like Rakesh now have a better growing environment where all their rights are ensured. The declaration indicates that children's right to having a proper environment to grow, learn and live to lead quality lives is ensured in Lakhantari. It also indicates that parents in the ward are aware of the importance of sending their children to school and that the community is aware of the negative impacts of violence against children including physical and mental abuse, child trafficking and child marriage. And most importantly, this step implies that Lakhantari's children are aware of their rights.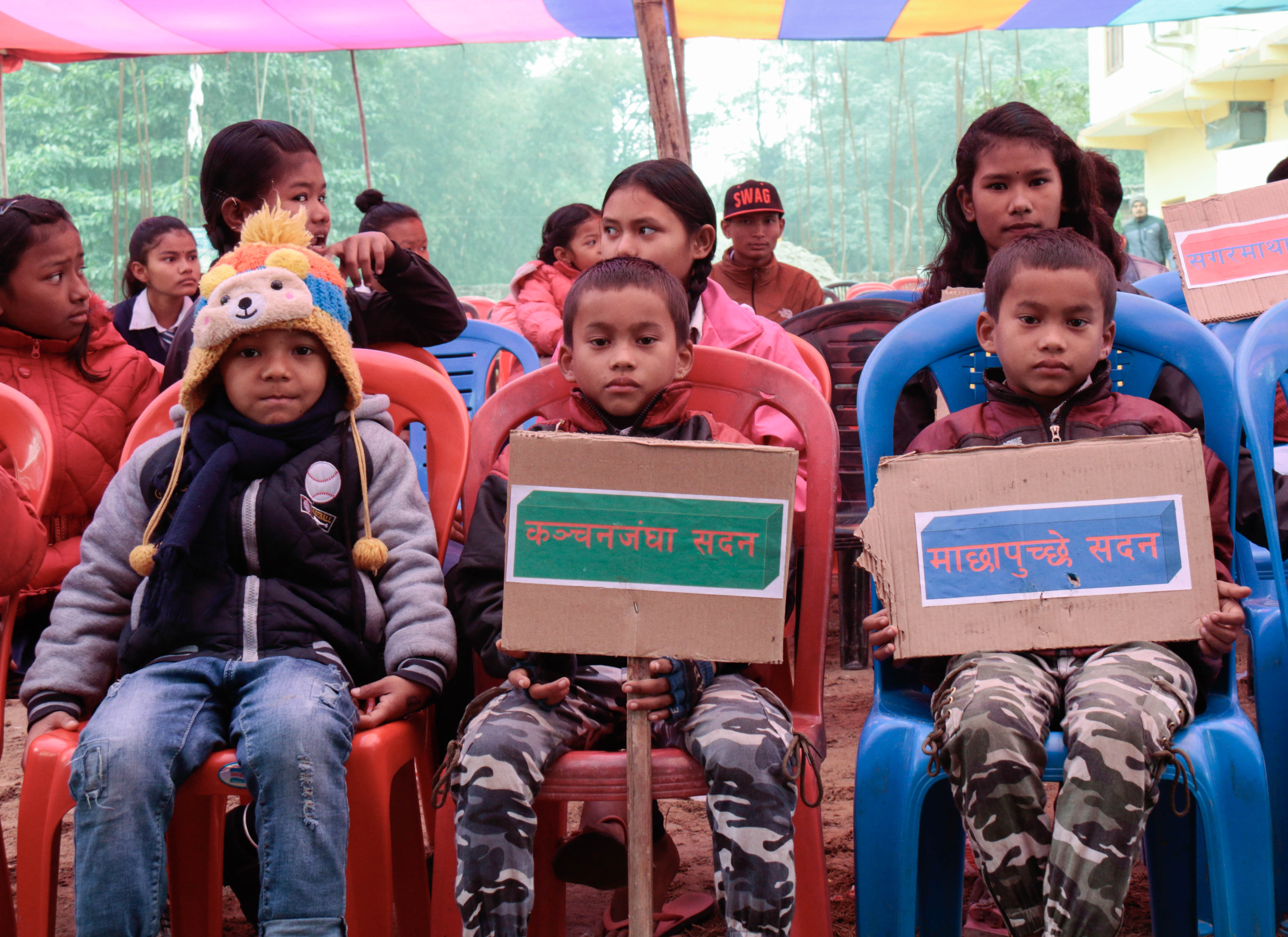 The issues of children in Lakhantari will now be mainstreamed in the development priorities of the local government and the participation of children will be ensured in their agendas, which will result in the voices of children being heard.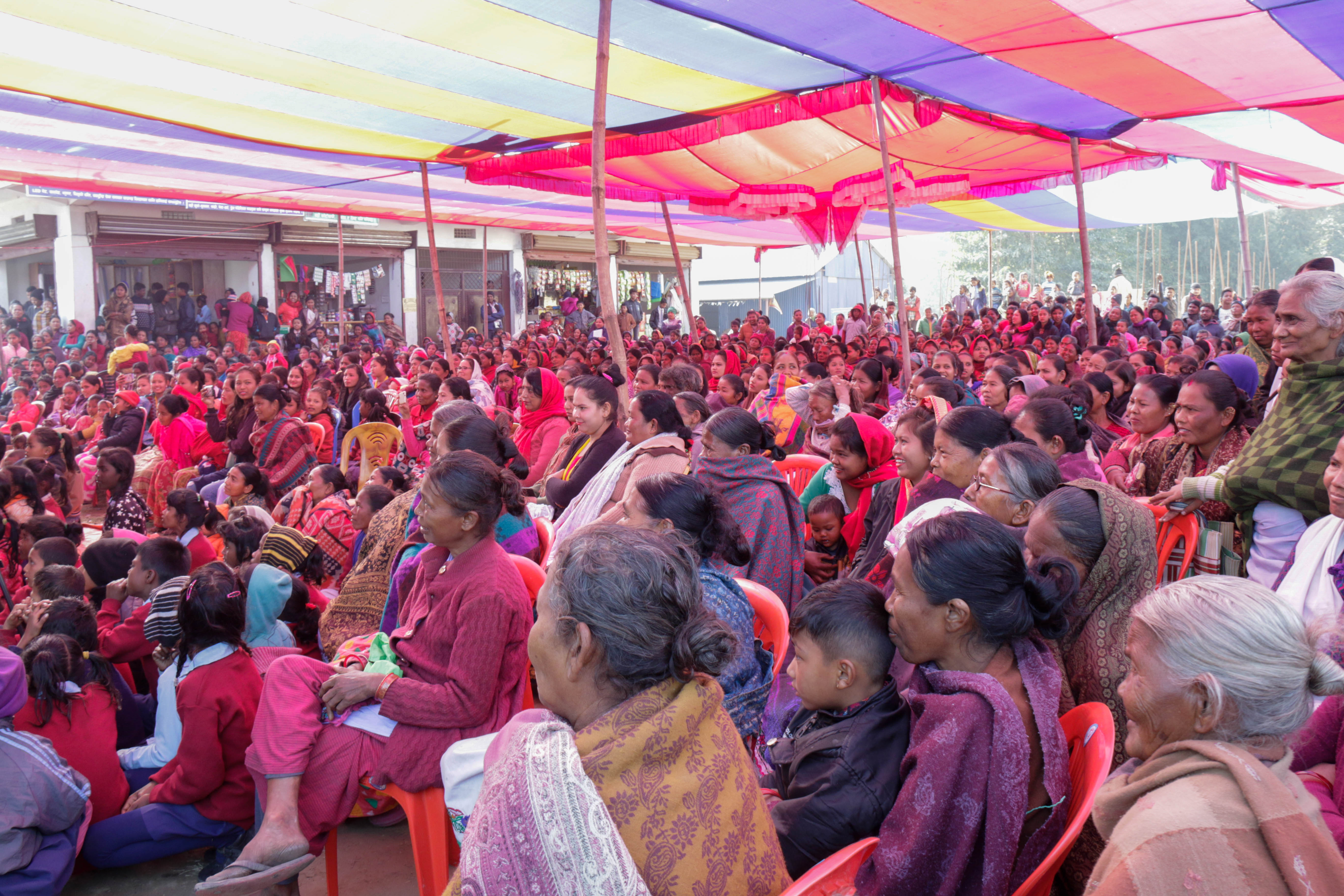 To be declared child friendly, forty-nine indicators of child-friendly local governance were taken as the measures to see if Lakhantari was child friendly. As it was assessed that Lakhantari had all these indicators fulfilled, that included various sectors like health, education and rights of children, the ward was finally declared child friendly on January 12, 2020, by the Province 1 Minister for Social Development Jeeevan Ghimire. The event was attended by local government representatives, Social Welfare Council, Ward Child Rights Committee, youth clubs, child clubs, community, development and humanitarian organisations and media.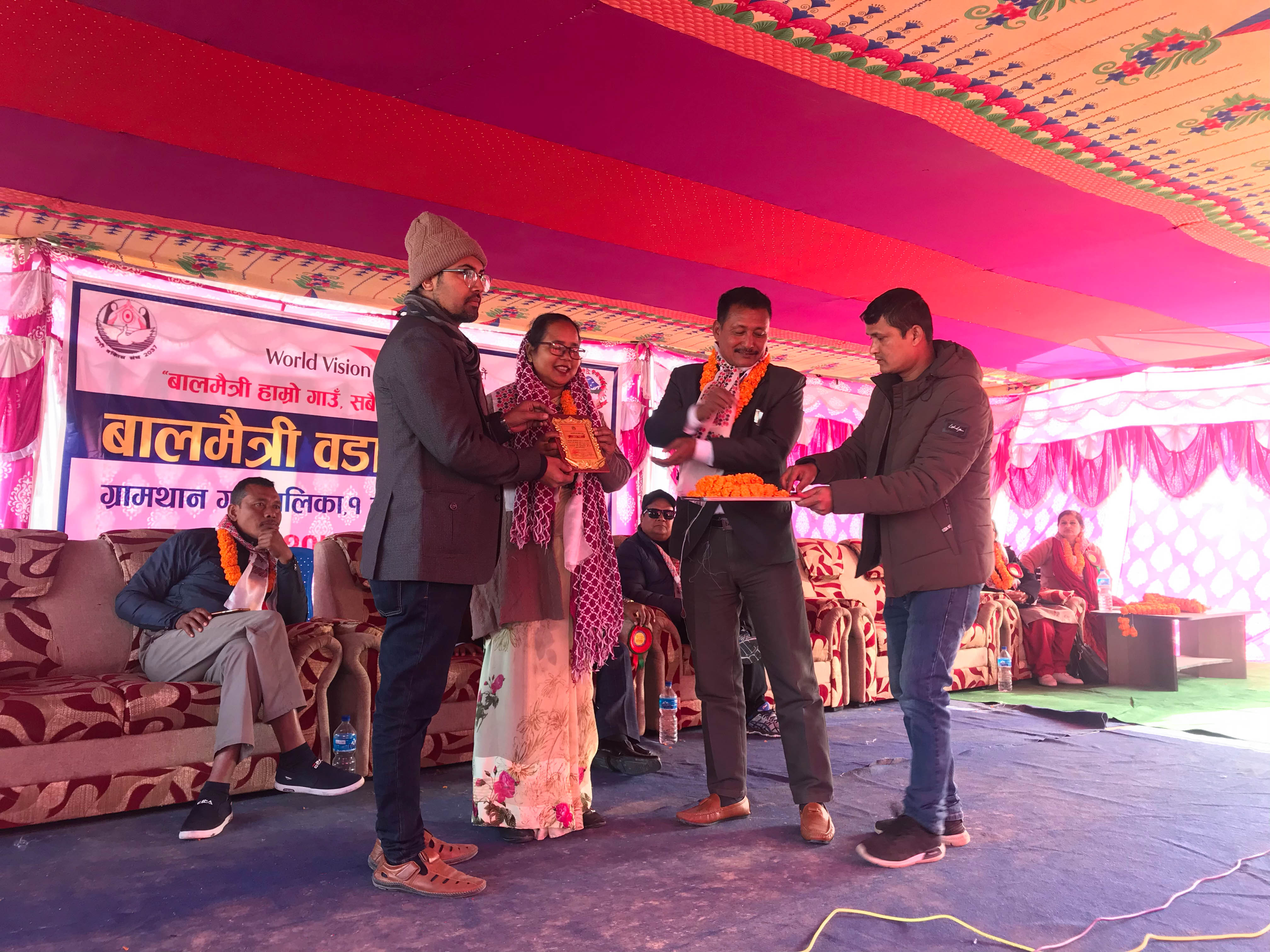 World Vision has been partnering with the local government and community in Morang and Sunsari to make sustained progress and impact in the field of child development, child protection, child participation and system strengthening for a long time. With the efforts from the government, World Vision, local partners, faith leaders, community and children themselves, Lakhantari was child marriage free back in April.