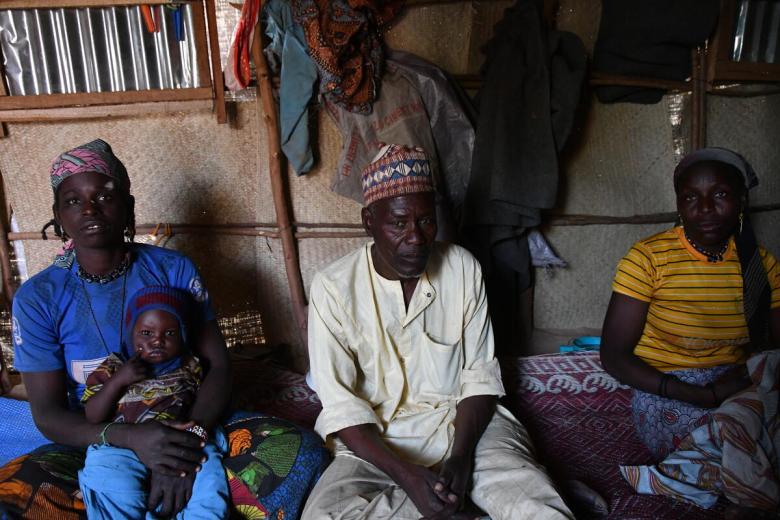 The plight of families forced to flee incessant attacks in Kwakara
Wednesday, May 5, 2021
Produced by: Ibrahim Samna - Intern communications officer for World Vision's Niger Emergency Response
In Kwakara village located in the Sokoto State of Nigeria, children and their families have lived with insecurity for the past two years. Majority of the refugees arriving in the Maradi region of Niger are mainly from Sokoto. According to the United Nations High Commissioner for Refugees (UNHCR), last month alone, Maradi region received 23,000 refugees coming from Nigeria. Unfortunately, the number of people leaving Nigeria is still increasing.
Sa'a and her family are part of those people after going through a difficult time and surviving the incessant attacks in Kwakara, where they come from. "Two years ago, I was forced to leave my village because of thieves, who come to kill us and steal our belongings", she narrates. "They attacked the village around 6 p.m.  When they started shooting, everyone was running away without knowing where to go. At the time, I managed to run away with my six young children, to seek refuge in a nearby village."
Thankfully, after this terrible experience, Sa'a and her family finally arrived in the Chadakori refugee settlement in Niger, where she has been living in safety with her six children since December 2020.
As Sa'a continues to narrate her sad experience, her 70-year-old husband Idi joins her, providing more detail of the accounts. "When I was in my village, I used to sell goats and sing at weddings to look after my family, but the armed man took it all from me", he says.
Sa'a and Idi have gone through terrible times, and I could see that clearly on her husband's face. "We will never come back", says Idi. Despite the difficulties of living in the settlement, Idi has found an occupation that allows him to meet the immediate needs of his family. "Here, we are safe and we are slowly starting to rebuild our lives", he says.
Grateful for having safe water, latrines, and showers at their settlement, Sa'a shares that "…here, women do not have to worry about water. Water is available for all of our needs all the time!" The essential water, sanitation, and hygiene (WASH) services provided by World Vision's Niger Emergency Response Programme serves around 600 households, including 4,800 people living in the settlement.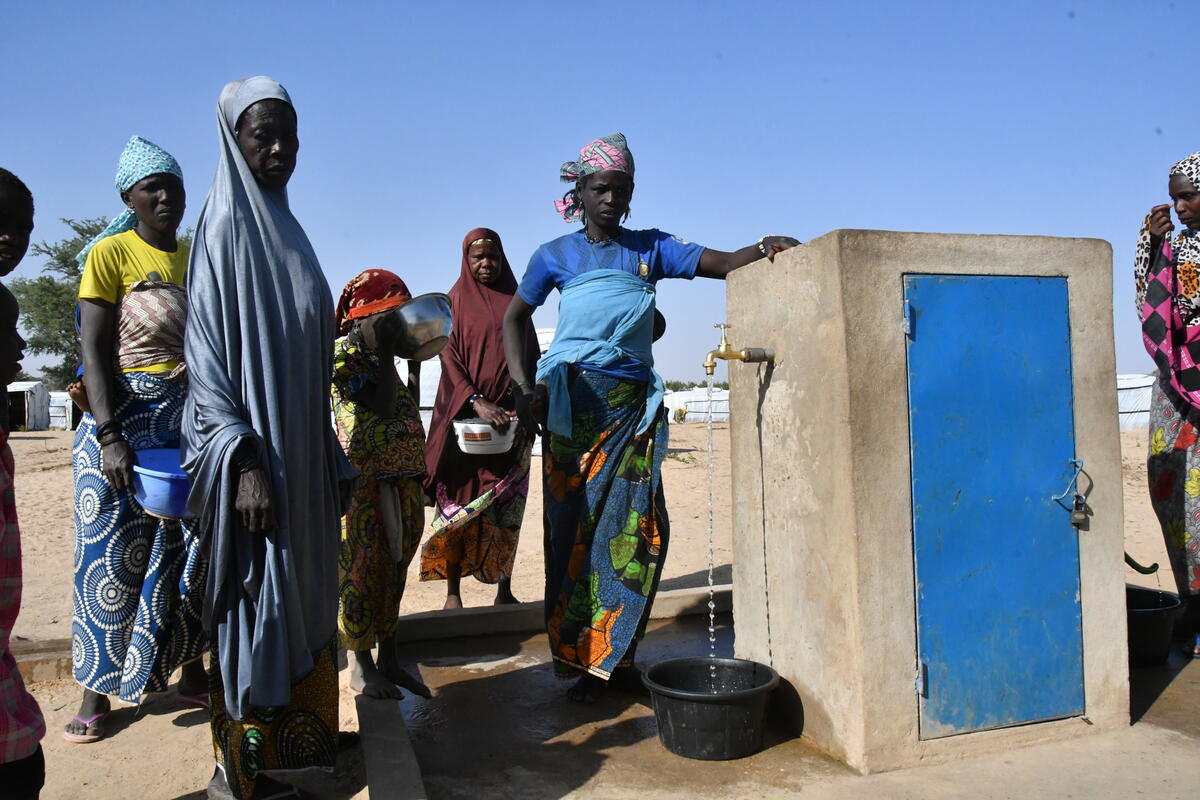 However, an urgent need for food still prevails for families like hers at the settlement. "Our prayer is that our children to have something to eat", stresses Sa'a in conclusion.
World Vision is deeply concerned for families like that of Sa'a, affected by conflict in the central Sahel. To learn more, click here.