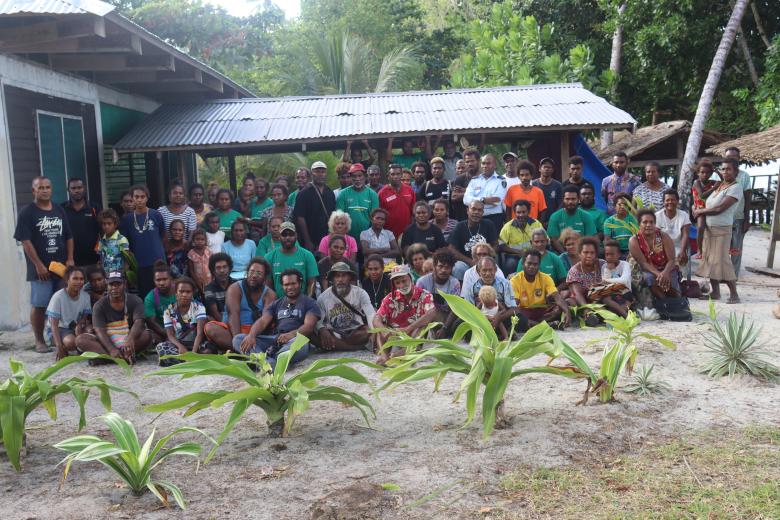 Channels of Hope in addressing gender-based violence in Solomon Islands
Thursday, July 22, 2021
"We have seen the light coming to our communities especially once the by-laws established in our continues will reduce anti-social behaviours and as someone been so faithful since the commencement of this project up until today, I thank God for where we are now, despite the challenges along the way," said Pastor Joel from Suko Community Weather Coast of Guadalcanal.
Joel is one of the many faithful servants of the Australian Aid funded project, the Channel of Hope (CCOH) of World Vision Solomon Islands.
As a Pastor, Mr Joel saw CCOH approach as best as it integrated Christian principles in its approach especially working together with church leaders with an aim to end gender based violence.
Speaking during the recent by-law training at Conflict Bay Lodge, Marau Sound, Mr Joel boldly said, despite the challenges, he has seen a light coming to their communities.
"Once we have by-laws in our communities, we will see peace from anti-social activities and also be able to protect our resources from illegal harvesting and I thanked God for the Community Channel of Hope Project," an emotional Joel said.
The by-law training from the July 13th to 17th 2021 was the recent activity of the many activities which the CCOH project has been conducting at Weather Coast of Guadalcanal. Many positive stories are coming out from those activities especially changing the mindset of people. https://www.wvi.org/stories/solomon-islands/channels-hope-helps-addressing-violence-against-women
The training brought together more than 70 Channel of Hope Action Team (CHAT) members from Birao and Tetekanji Wards to be empowered on knowledge of writing by-laws.
The week-long training was facilitated by Officers from Community Policing Unit of the National Criminal Office, Royal Solomon Islands Police Force (RSIPF).
Interestingly, the training was not only the first time for the participants to learn about by-laws but also the first provincial area outside of Honiara where community policing's by-law approach was reached. The next steps after the training are the CHAT members will conduct community consultations in their communities before drafting their by-laws. The by-laws then will be reviewed by the Community Policing Unit before communities can finalize them.
According to Sergeant James Aitorea who was the founder of the by-law approach, CCOH must be acknowledged for channeling police to reach these communities.
"There are many laws that communities in the country are not aware off, indeed the channel which CCOH used has really given us an opportunity to come down to the communities and working together with them and informed them about some of our laws which most communities never know," he said.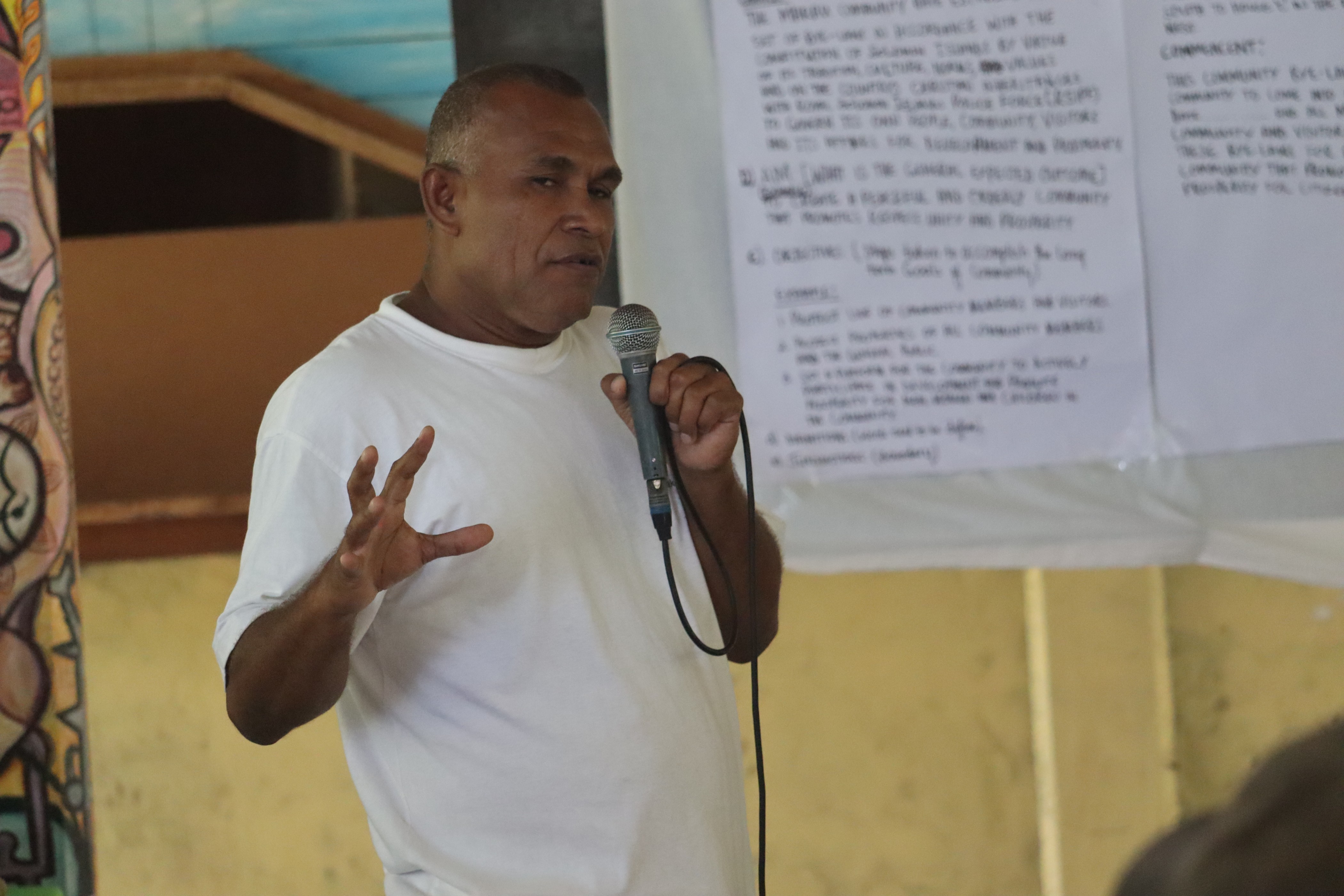 Meanwhile, a CHAT member Albert (Pseudonym) testified that he is now a changed person.
"The biblical approach which the project undertaken has really caused changes in our communities, for myself I am now a changed person compared to the past when I did many violent acts to my family," Mr Albert testified.
He added, through the CCOH trainings, he learnt many knowledge about life, especially the good conducts within families and communities.
Another CHAT member Mrs Janet (Pseudonym) said, being a CHAT member has changed her family.
"My husband and I are now CHAT members and indeed it has really shaped ourselves as a couple, especially compared to the past we always mistreat each other but through the trainings we were being part of, we now know ways to deal with our differences,"
"We as couple we cannot always pleased each other, but at least the trainings give us knowledge on how we can deal with our differences and be able to get over them," she emphasized.
The CCOH approach according to many CHAT members is relevant to them because it working to change the mindset of people especially to reduce the issue of gender based violence in the communities.
This is crucial because the 2017 reports stated 37% of women are sexually abused before the age of 15 and 64% of married women aged 15 to 49 reported experiencing violence.