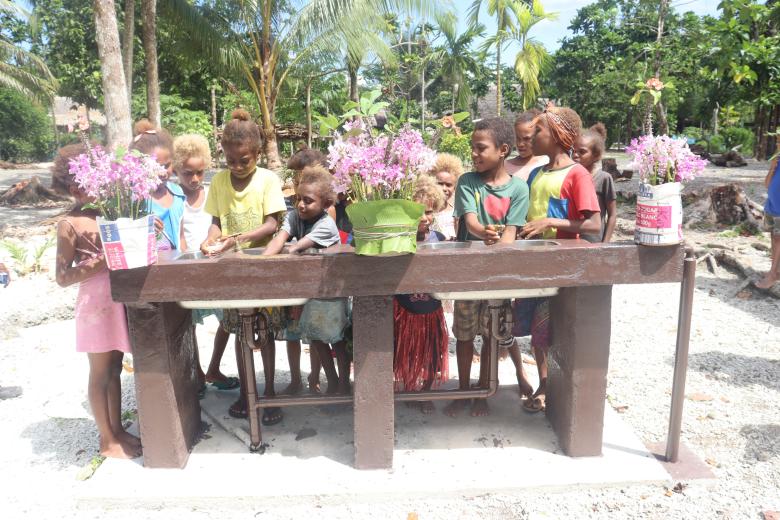 Equipping children in Nangu community through basic hygiene practices
Wednesday, September 22, 2021
"I am happy to know hygiene practices because this knowledge is not only important to prevent me from COVID-19, but also for protecting me from other diseases like diarrhea," says 13-year-old Agnes.
Young Agnes is from Nangu Community in Temotu Province, the farthest Province in the Eastern part of the Solomon Islands. Temotu is two hours 40 minutes by plane from Honiara and three days to a week by ship.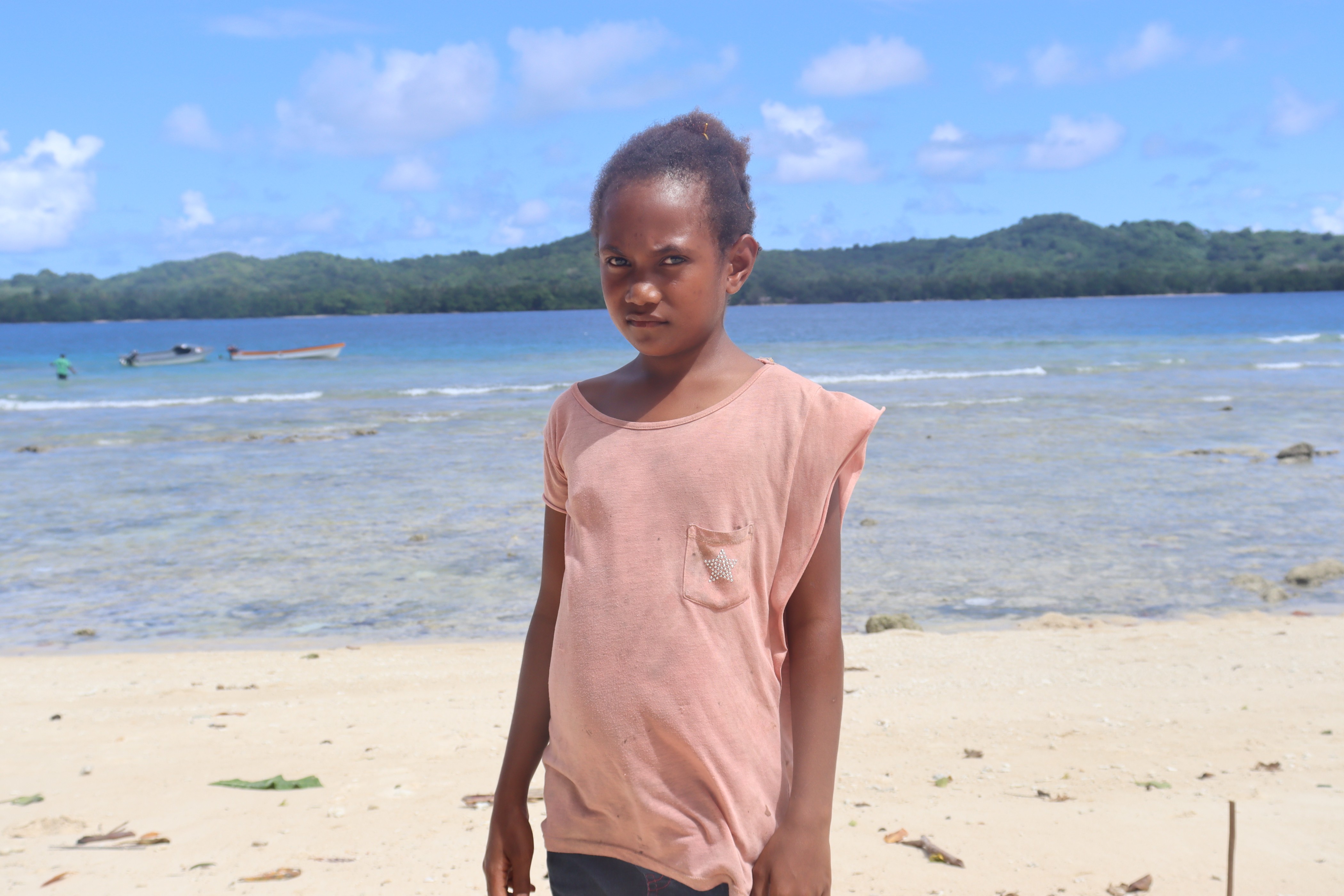 Nangu community is situated in the South East of Santa Cruz Island, accommodating the provincial headquarter Lata, where the airfield is located. Nangu is a two-hour boat drive by 40 horsepower engine.
Nangu is one of the many big communities in Santa Cruz where now it has a total of 72 households with a population of up to 700 people.
Residents of this community shared that they are facing many challenges, especially because they are in a remote part of the country. Shipping services are a problem, and it is sporadic to see a ship visiting them after two weeks, as the regular route for boats to reach them is two to three months.
Sanitation is also a big need for this community.
World Vision Solomon Islands first reached this community in 2013 through the Community Channel of Hope Project (CCOH). The project is also currently being implemented in this community.
This year, World Vision in the Solomon Islands has introduced a Bureau of Humanitarian Assistance (BHA) Project to this community. The project set up a water tank for their church, connecting it to a sink that ensures proper handwashing. The project team also conducted COVID-19 awareness that is also promoting hygiene practices. Information, Education and Communication Materials (IEC) are also distributed to the community regarding COVID 19 prevention measures. Children of this community are enjoying this facility.
Through this project, Young Agnes is happy to learn basic hygiene practices. Agnes is a fifth-grade student of Nangu Primary school. She dreams that after finishing school, she wants to become a Mathematics teacher.
Meanwhile, as part of the commitment to going further, World Vision Solomon Islands, despite the challenges imposed by this part of the country's geographical location, is committed to continuing serving children through its projects.