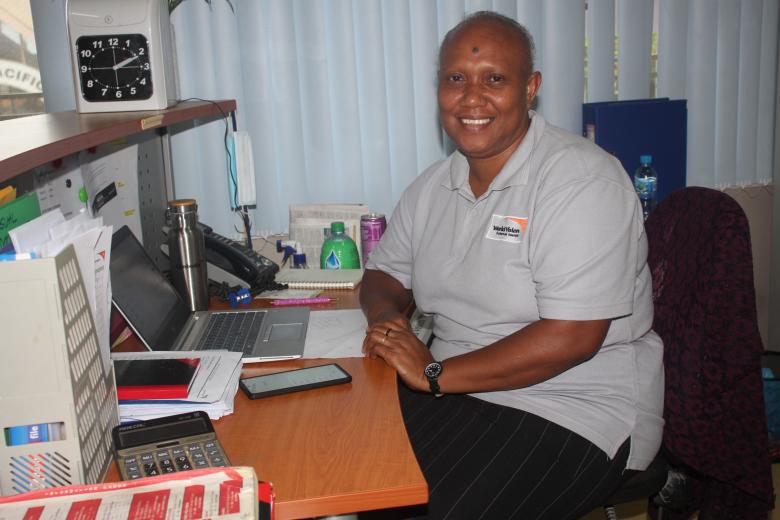 "My passion of serving communities is the driving force despite challenges," Judith Kaki
Wednesday, March 8, 2023
"It's the passion of working with communities that drives me to continue despite challenges especially working in remote communities that are sometimes hard to reach because of rough seas, long distances, and geographic settings," said Judith Kaki World Vision Solomon Islands Manager General.
Judith has been one of the long-serving staff within World Vision Solomon Islands since she joined the Non-Government Organisation 19 years ago as an Office Receptionist. 
Held from the Northern Region of Malaita Province, Judith loves serving the communities in the Solomon Islands. 
Whether it be a road walk to cross rivers, braving rough seas, and stormy weather seasons, and there is a call to work, Judith loves to go and put a smile on the face of the communities. 
"Working in this kind of organisation is a blessing to me because we work with the community elders, youth, and children to ensure children enjoy life in all its fullness," 
"Despite, we come from different backgrounds, and when we work together, we become friends, and that is the beautiful thing as we serve together to reach the common goal of serving the communities," She said. 
Judith said that during emergencies like Tsunamis, earthquakes, and cyclones are some examples of bad times to work, like when she led the logistics during the 2007 Tsunami in Western Province, the 2013 Tsunami in Temotu, the 2014 floods, cyclone Pam in 2015, and the 2016 earthquake in Makira Ulawa Province.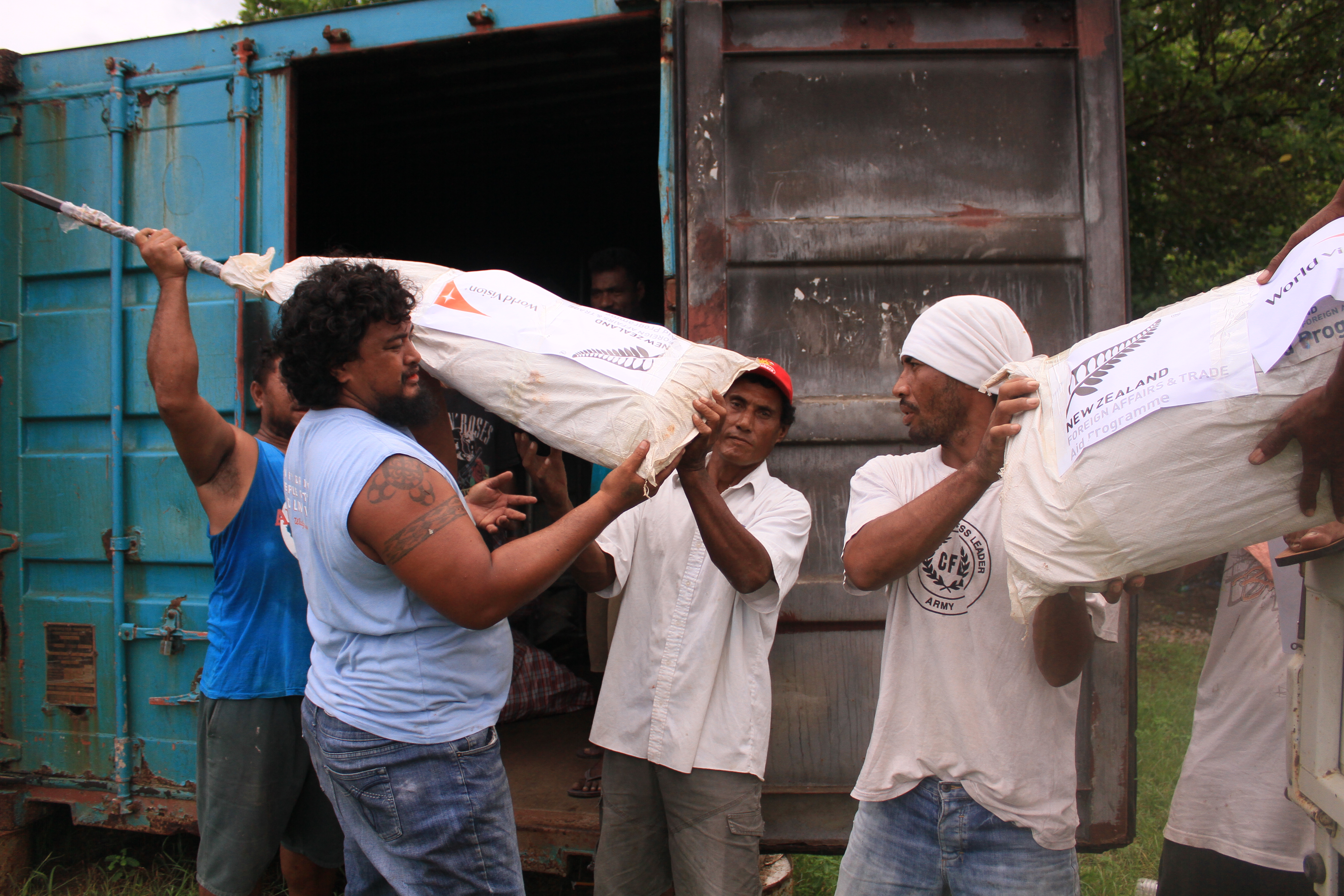 With her experiences, Judith moved up the ladder and is now involved in the office's general administrative matters. Her core responsibility is to support the operations of World Vision Solomon Islands. Judith directly
manages the day-to-day Administering of World Vision Solomon Islands and supports the National Director. 
On this International Women's Day, WVSI recognises Judith and other female staff within the organisation for their invaluable contributions towards the organisation's success, especially in serving the communities of this country. 

Today, World Vision Solomon Islands staff joined other Solomon Islanders in Honiara to mark International Women's Day 2023. 
The commemoration began with a parade from the Honiara City Council (HCC) to Town Ground. 
World Vision, whose work is to ensure women and girls are safe from violence, is proud to be part of the celebrations today. 
The UN theme for this year's International Women's Day is "DigitALL: Innovation and technology for gender equality."
International Women's Day (IWD) is a global day celebrating women's social, economic, cultural, and political achievements. The day also marks a call to action for accelerating gender parity.