Solomon Islands Government acknowledges World Vision's 40 years service
Friday, September 22, 2023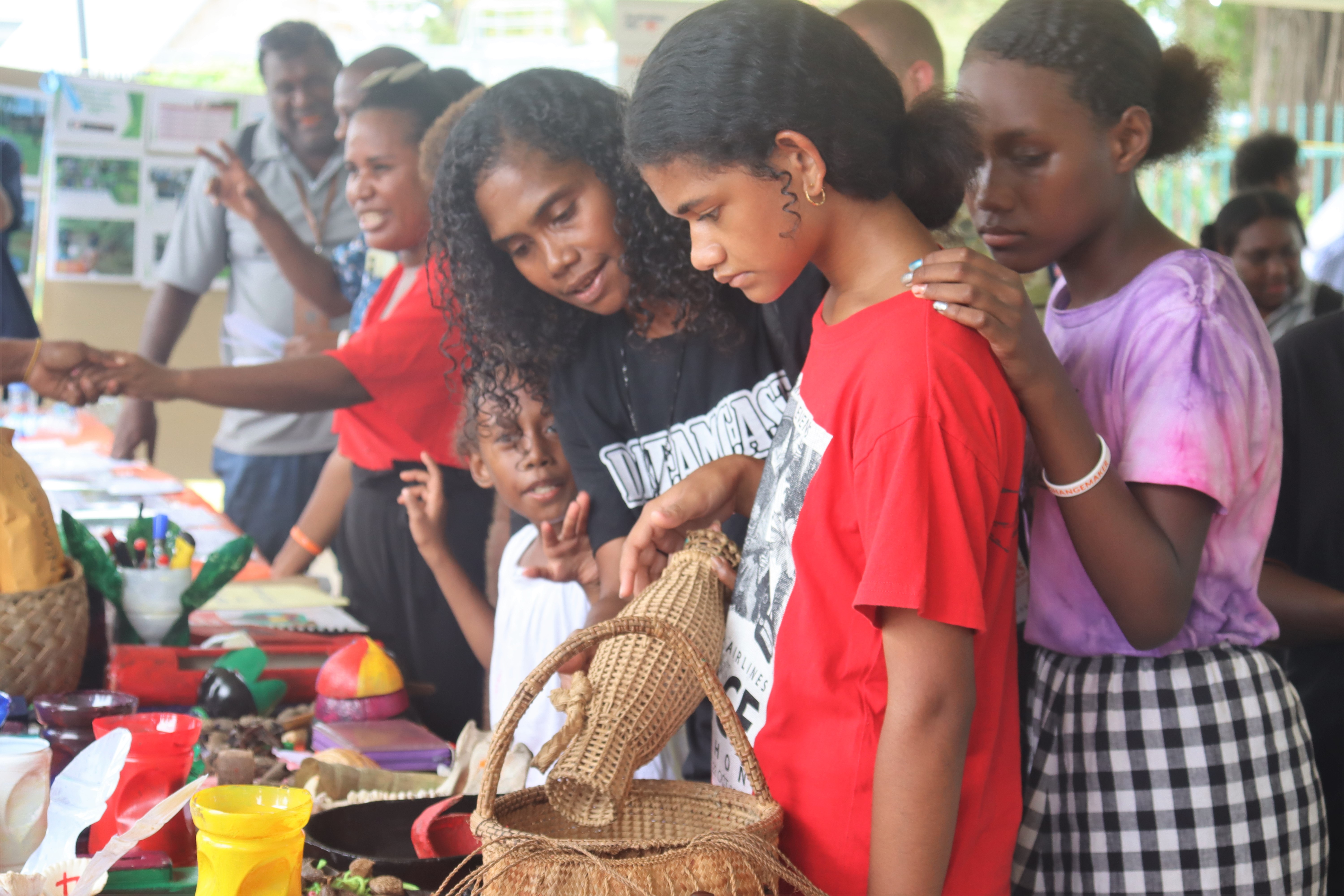 The Government of Solomon Islands has acknowledged the service the World Vision Solomon Islands rendered in the last 40 years towards the Solomon Islands. 

 Deputy Prime Minister Hon. Manasseh Maelanga made the acknowledgment on behalf of the Solomon Islands Government in his keynote address during the WVSI 40th Anniversary commemoration on 20th September. He was the Guest of Honour for the event that was held at SMI, Honiara. 

"Today is a happy day as we celebrate the 40 years of commitment, dedication, and service that World Vision Solomon Islands has shown in the collaborative effort to improve the quality of life for our children and the communities in general,"

"Ladies and Gentlemen, I am pleased to say that 40 years of World Vision Solomon Islands' presence in the country is a blessing. WVSI, through its programming has touched the lives of many people in the Solomon Islands, I, on behalf of the Government of Solomon Islands, would like to acknowledge the past and current leadership of WVSI for your efforts to go to the most remote places in our country. That by itself speaks to your commitment," he said. 

DPM Hon. Maelanga also highlighted World Vision's partnership with the government through its ministries. 

"Ladies and Gentlemen, the Government of Solomon Islands believes in partnership. Our partnership with World Vision Solomon Islands is an excellent example of what can be done when the government works with Civil Society organizations for a common purpose. One of the few examples of partnership and commitment that jumped to mind is the most recent situation when our country, like many other countries around the world, faced COVID-19. World Vision Solomon Islands was there alongside the government in supporting our rural communities, clinics, and schools not only with the PPEs but also with knowledge sharing through its projects. Thank You, World Vision, for standing with the government during this challenging time. Also, during past disasters like the 2014 flooding, the 2013 Tsunami in Temotu, and the 2007 Tsunami in Western Province, World Vision Solomon Islands, in its capacity, supported the survivors by providing relief supplies and psychosocial support.

The theme for the event was "Grateful 40 years for serving the children of Solomon Islands."