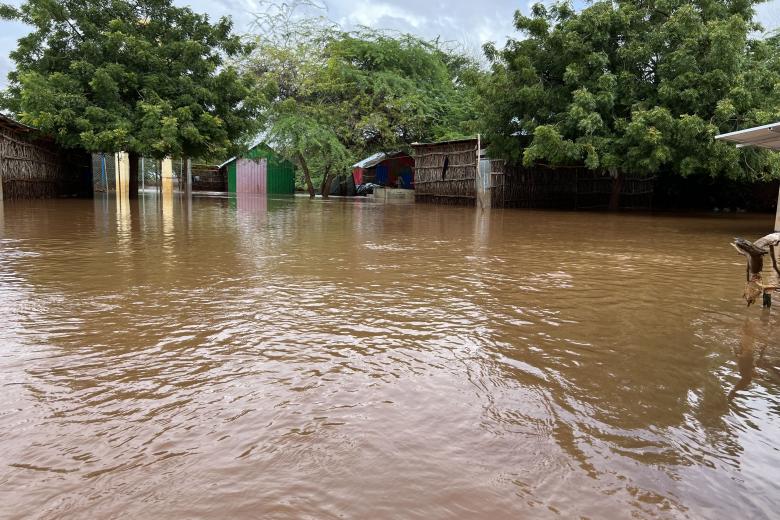 Somalia: Fears of food and clean water shortages loom, as floods inundate farmlands and contaminate water sources
Tuesday, November 14, 2023
Doolow, Gedo region, Somalia: Daily heavy rains in parts of Somalia have resulted in severe flooding. The rains are mostly intense in southern Somalia.
In Doolow district, in the Gedo region for example, heavy rains both in Somalia and Ethiopia have caused water levels in two rivers: Juba and Dawa to rise, causing massive overflooding on land. People's homes are inundated, farmlands submerged and crops destroyed.
The floods have rendered roads impassable, cut off major supply routes, making access very difficult. Aid agencies, say even accessing some of the affected communities is challenging.
The floods have also displaced families, particularly those who had settled along the rivers.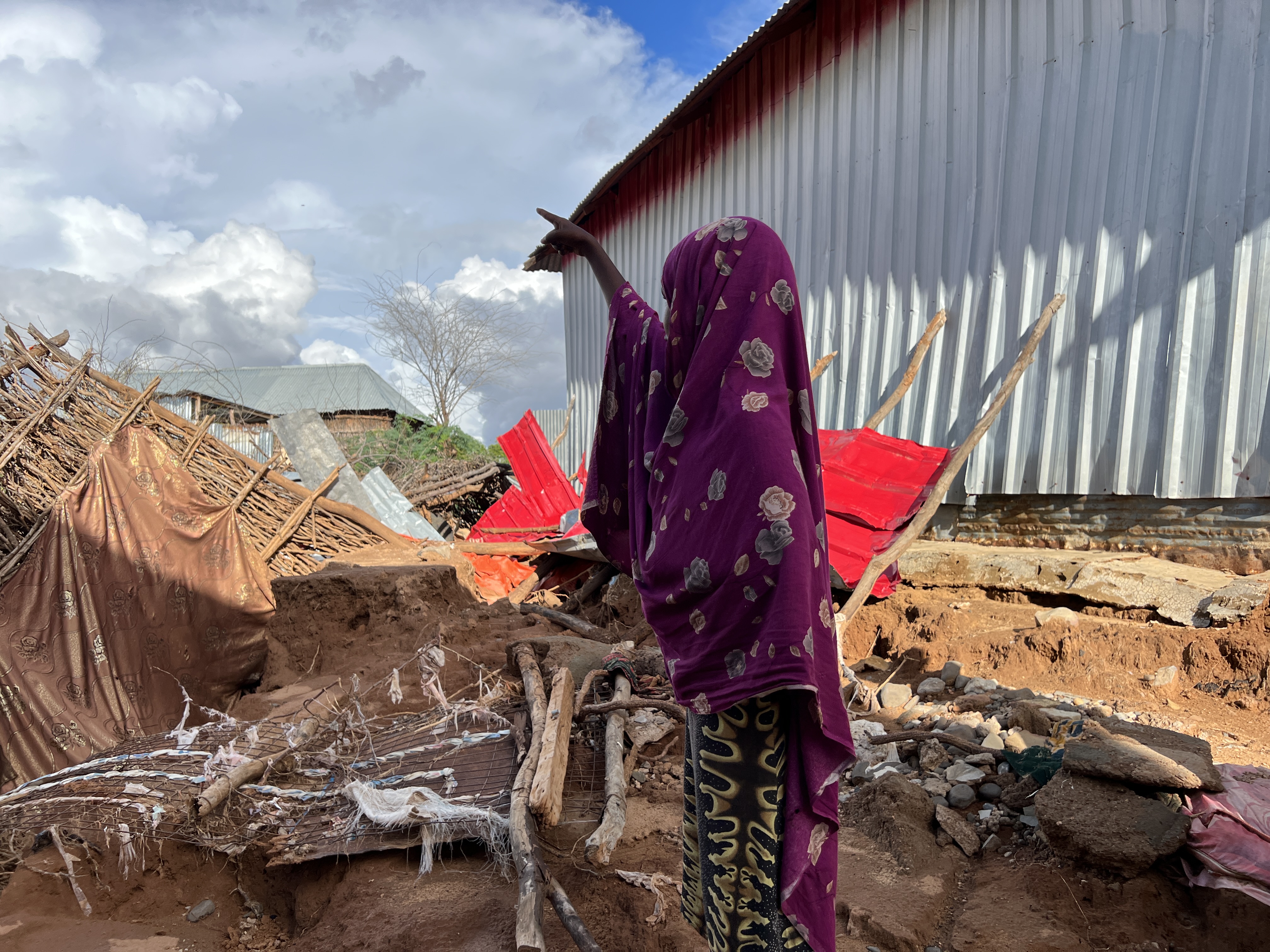 70-year-old Awuliya Mohamed sits outside the registration building, waiting her turn to register. They came to my household and took my details and asked me to come for registration. Awuliya is among 180 vulnerable families that have been prioritised to benefit from food or voucher assistance.
She is one of more than 500 families whose homes were destroyed by the floods. These families lived just by the riverbank of the river Dawa. One of the rivers has overflown due to the significant rise in water levels.
Families were left with no choice but to move. The floods washed away everything.
Awuliya is now newly displaced. She is putting up with one of her daughters. Living somewhere between Ladan and Kabasa IDP camps- these are one of the five IDP camps in Doolow. Their living situation is not easy. "We are about 14 people living together. We don't have clean water, we have no beddings, no food to eat, no utensils. It's tough," she says.
It is the first time I have seen this kind of rains and flooding, in my entire life, Awuliya says. Before we used to have just normal rains, she gestures in the air.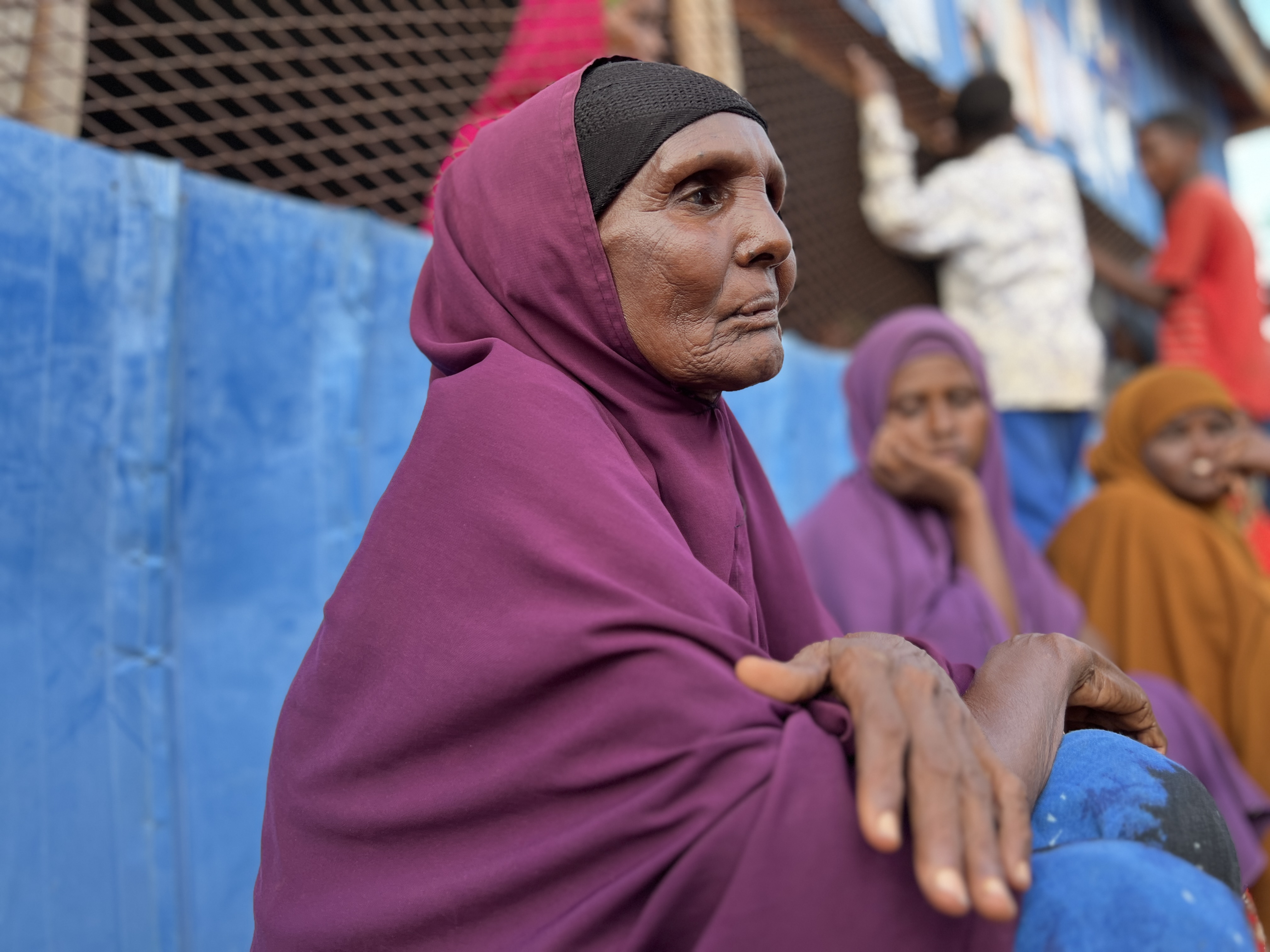 World Vision, in partnership with the World Food Programme continues with the routine food and cash programs but also accommodating a few of the floods-affected households, targeting them for food and voucher assistance.
Awuliya says, she's thankful for the support.
But it's not easy managing the expectations of community members. At one of the food registration centres, people have showed up in droves, hoping to be assisted. Jamal Abdow Maalim- project officer for food and cash assistance in Doolow says, we can only assist 180 families and those are the ones we are registering into the biometric system today, to receive food vouchers or cash assistance.
Yet almost all the 500 families from Garbolo (a section of Doolow town along the river), who were displaced by the floods came here expecting to be registered. "But what can we do?" Jamal poses. It's not easy seeing this level of need. We can only help a few because of limited resources.
World Vision works with the community to identify severely affected households. The Floods Response Committee, that includes faith leaders, leads this process. World Vision does the validation," Jamal says.
Those are the ones World Vision and WFP are registering to receive food vouchers or cash assistance. A household will be entitled to US$90, for a month.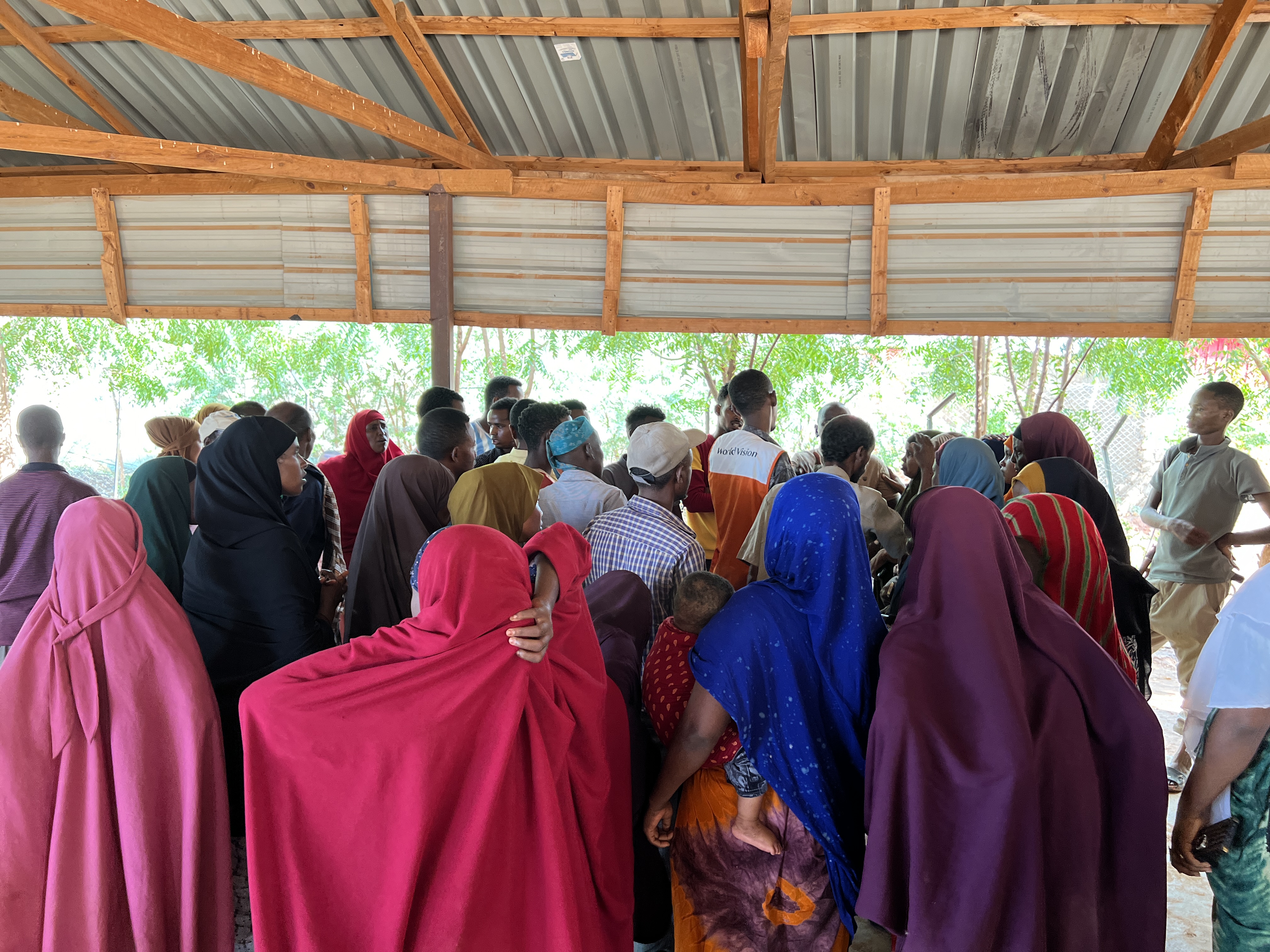 18-year-old Ayub (photo not taken for safeguarding reasons) says because of the floods his family had to move. They are not putting up with their aunt. 
Ayub's school is on the Ethiopian side of the border but because of the floods, he cannot access his school. He could use a boat to cross over, but boats are expensive. He can't afford the fees. One has to part with up to US$5, one way to cross with a boat from the Doolow side of the border to the Ethiopian side.
But that's not the only challenge. The water they are drinking is not clean. Clean water has become scarce. 
Abdulahi Mohammed Hussein, manages World Vision multi-sector project funded by USAID's Bureau for Humanitarian Assistance, says the floods have contaminated almost all water sources. Latrines have also been submerged and together mixed with the flood waters, this has resulted in a shortage of drinkable water.
"Drinking water now is a big problem. The risk of waterborne disease outbreak is high. We are intensifying our hygiene and sanitation promotion, distributing water purifiers and urging people to treat or boil water, before they drink it," Abdulahi says.
The floods have disrupted markets, food prices rising
Access into Doolow town and surrounding areas is severely cut off. Doolow town depends on three supply routes. Most of its supplies come through either Ethiopian border or from the Kenyan side from the border town of Mandera. But the town also gets supplies from the capital, Mogadishu.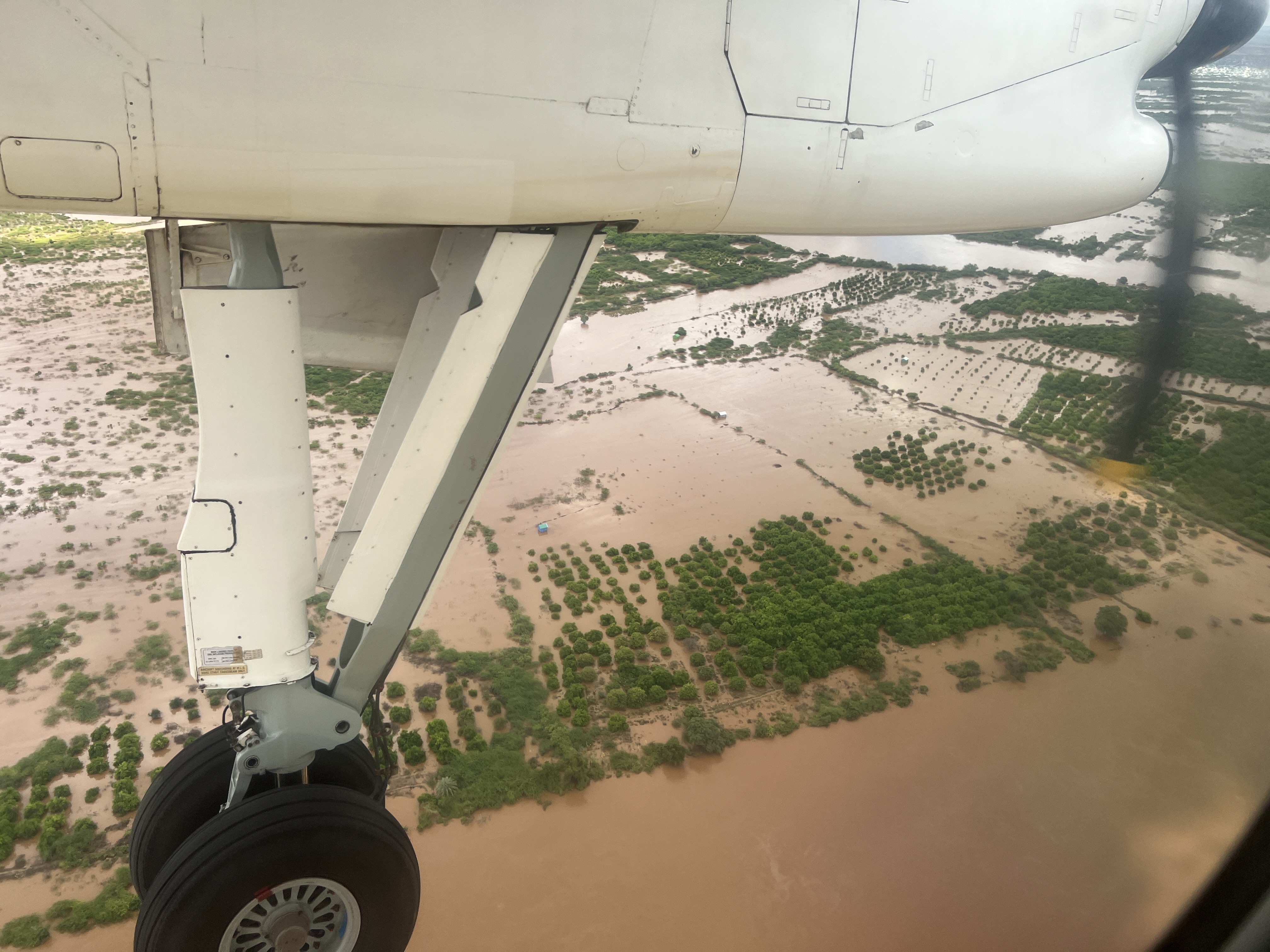 Abdullahi Hash, a wholesaler in Doolow town gets most of his supplies from Mogadishu. He says the main route from Mogadishu passes through the towns of Afgoye, Baidoa and Luuq. Those roads are impassable.
He gets his potatoes from neighbouring Ethiopia, in a town called Doolow-Adow. That route too, has been impacted, and as a result, he hasn't been able to bring in potatoes.
Abdullahi has old stock to supply to retailers, but worries that it's going to be difficult in the next three months. Vehicles will not be able move supplies.
Farmers are counting double losses 
There are limited food supplies in a lot of shops in Doolow town. Trucks have not been able to bring in supplies as regularly. The trucks only come in occasionally. A one-way journey to the border town of Mandera in Kenya, used to be an hour. It's now taking people up to four hours. Prices of commodities, especially food, have started to rise.
What's more, crops on farms were completely destroyed in the floods. Farms in the riverine areas are submerged and inaccessible. "We have farmers who depended on farming along the river, just about to harvest crops like tomatoes and onions, they are now counting double loss, both the crops and the capital they had invested," says James Wakiaga, a Food and Cash technical specialist for World Vision Somalia.
"My fear is that with limited supplies in the market, very soon, we will see the prices of commodities spike and people will not be able to afford food. This will further worsen the food insecurity situation," he says.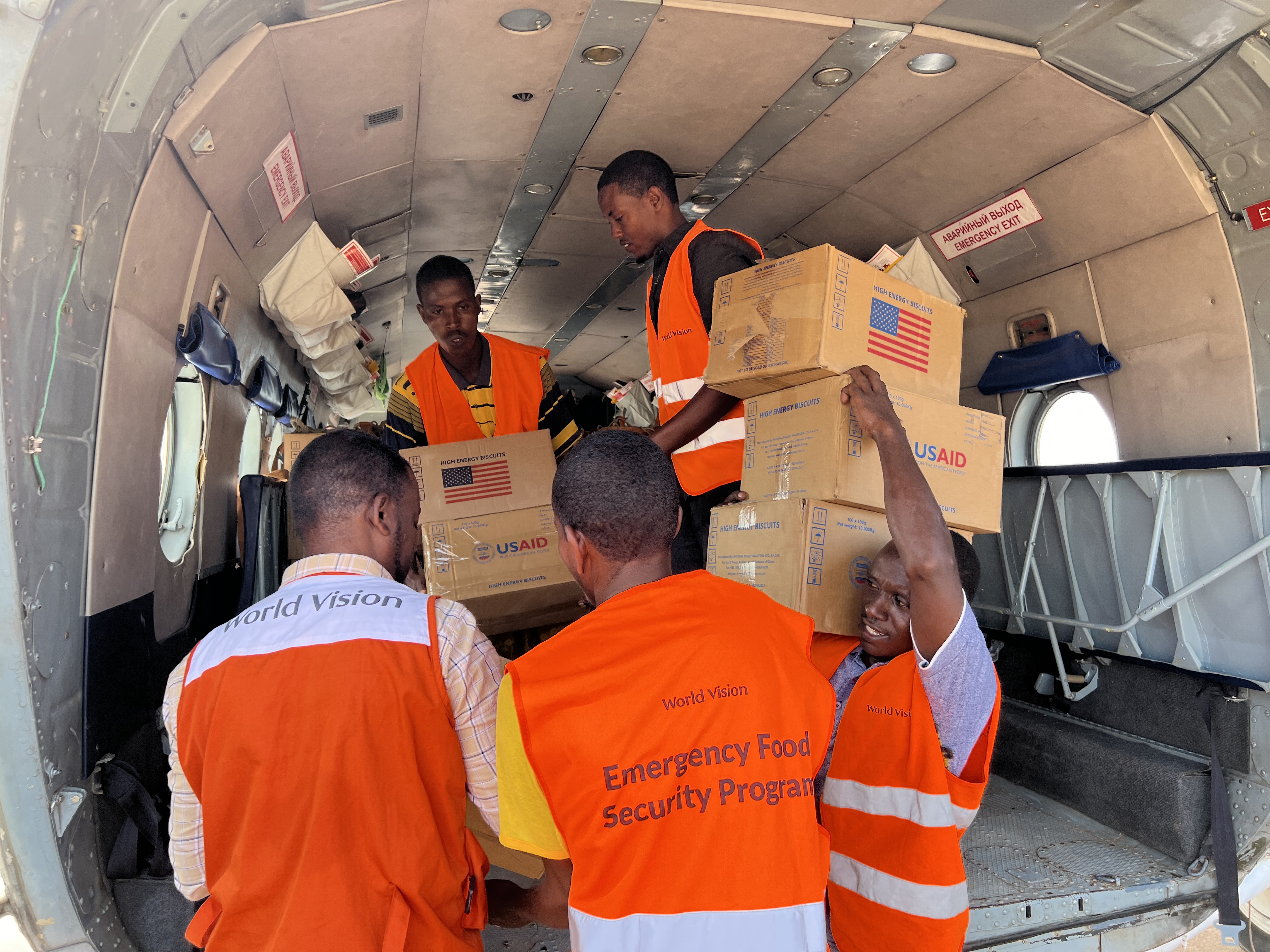 Faith leaders are urging business people to not hike the prices.
The UN has termed the current floods being experienced in Somalia a -once-in-a-century.
Article by Lucy Murunga, a communicator with World Vision, reporting from the Gedo region of Somalia.