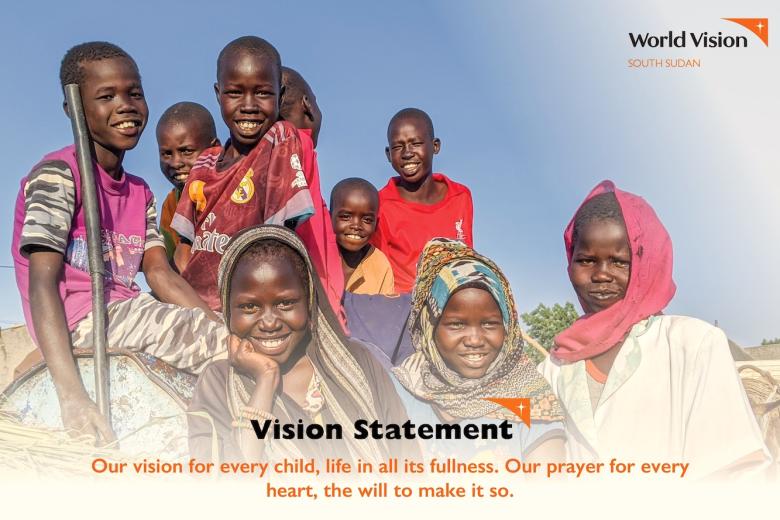 This 2021, we will go further to fulfill Our Promise to serve the children of South Sudan
Friday, December 18, 2020
By Dr. Mesfin Loha, Country Director, World Vision South Sudan
The year 2020 has been one of the most challenging in recent history.
The impact of the COVID-19 pandemic and its succeeding aftershocks have been unprecedented, especially on the most vulnerable people in the world. South Sudan, like many countries, still grapple with the impact of the pandemic.
It further triggered the convergence of existing vulnerabilities and seasonal shocks, such as the recent devastating floods that affected over a million people -- deepening hunger, loss of livelihoods and more suffering.
The year has been particularly challenging to humanitarian workers in places with fragile contexts like South Sudan who made courageous sacrifices to reach the most vulnerable with life-saving services, often with minimal care and protection for themselves.
The toll on their physical, mental, and social wellbeing were massive, with some front-line staff unable to visit their families for almost a year. This highlights the spirit of Christmas that we are getting into a time of love, selfless giving, and compassion.
Our wish is for South Sudan's children to be happy, healthy and achieve their full potential.
For God so loved the world, He gave his only begotten Son Jesus Christ so that we can live our life to the fullest.
Responding to a pandemic as unprecedented as COVID-19 demands, above all, the "Jesus approach" of unconditional love and care for the needy, looking after our neighbours, and deliberate contributions to the global good.
As we celebrate Christmas and the New Year, we must focus on the reason for this festive season, the Birth of Jesus, and live out our Christian faith and calling with boldness and humility.
In South Sudan, we renewed Our Promise to go further as we first seek God's kingdom and righteousness.
May the God of hope give us strength this season and in 2021. Have a blessed Christmas and New Year to all!