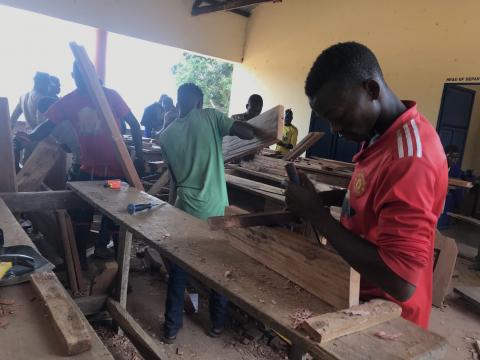 79 former child soldiers graduate from vocational training program in South Sudan
Wednesday, June 5, 2019
It was a special day for children formerly associated with armed forces and groups. In collaboration with UNICEF and the Ministry of Education, Gender and Social Welfare, 79 children (21 girls and 58 boys) successfully graduated from World Vision's vocational training program in Yambio last May 2019, following six months of practical studies.
Key government officials, UN agencies, INGO representatives, community members, children and parents attended the ceremony. The event was marked with different programs including drums and music by the children, exhibit of the products they produced.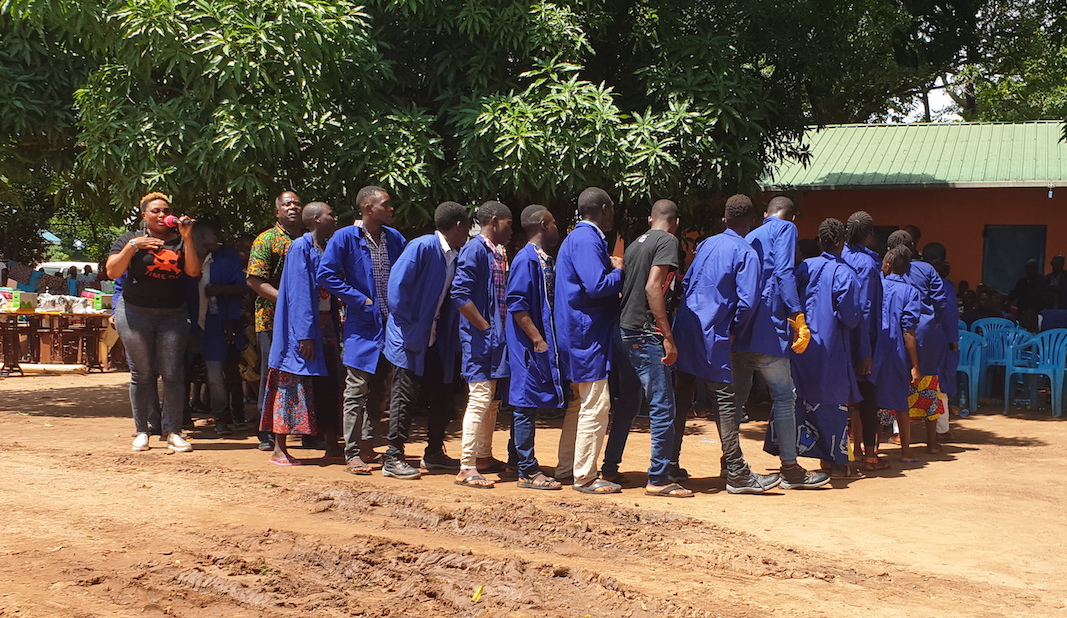 One graduate of the carpentry class extended his gratitude to the government and World Vision, especially his social worker and the child protection team for the support since the release, and throughout his enrolment in the training center. He says, ''God will be the one to reward you".
In his keynote address, Gbudue State Governor Hon. Badagbu Daniel said "no child should be recruited into the military again" as he reminded the state and other government officials to strengthen the reintegration support for children who have been released.
One girl from the dressmaking workshop said she is excited to earn a living and provide for her other siblings. She wants to send them to school with money from her work. This is the second group of children to graduate from the vocational skills program. In February of 2019, 86 children comprised the first graduating cohort. These children learned new skills on metal fabrication, masonry, tailoring, plumbing, electrical installation and carpentry. In addition, the children also attended the literacy and numeracy classes.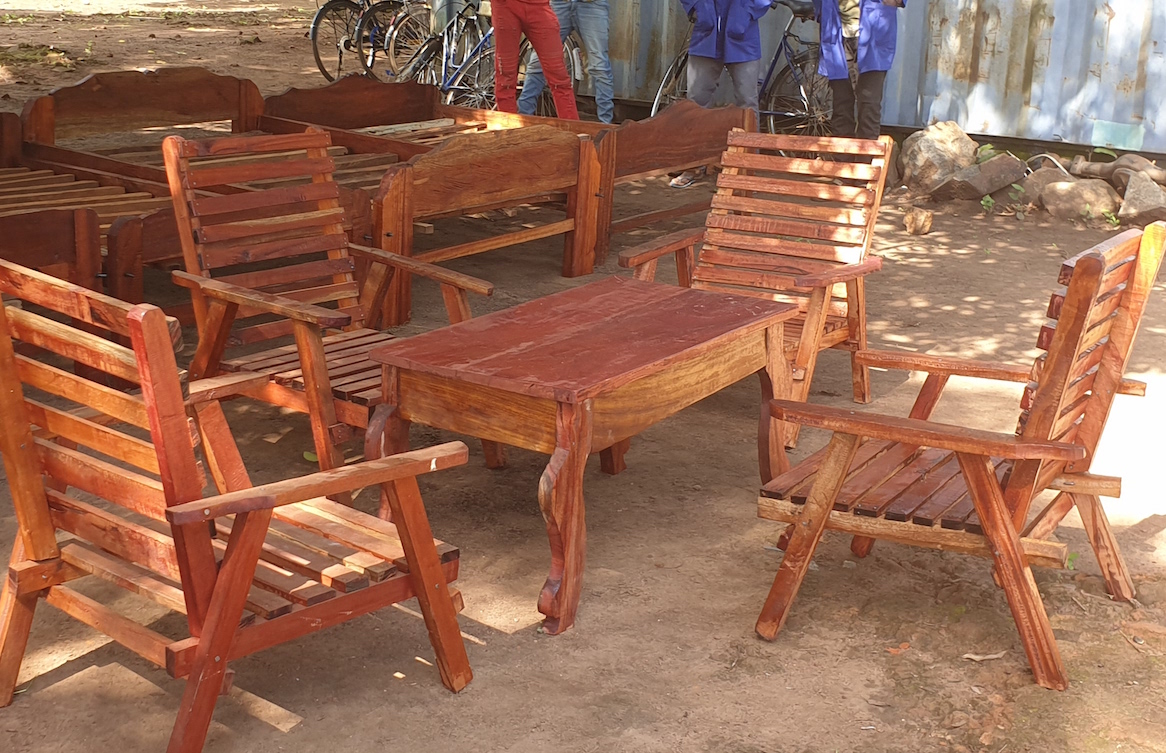 Upon graduation, the children are given start-up kits as World Vision continues to support and guide them as they start putting their skills into practice and become more self-reliant. The program will continue to identify, register and train children with different skills. Child Protection Manager janbo Getu Zewdie says, "The skills training will help foster the speedy reintegration of children back to society and strengthen their self-reliance."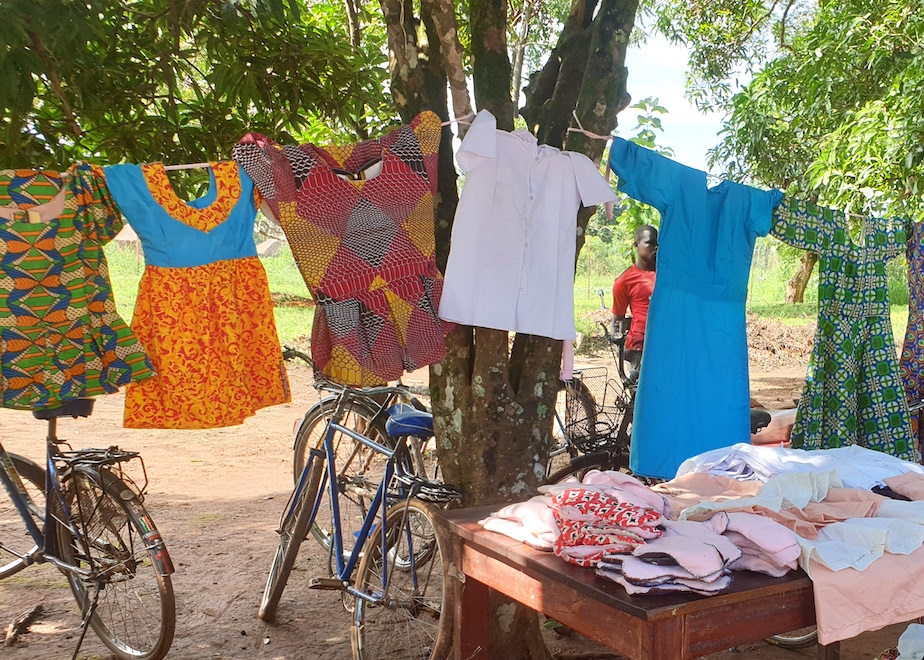 Dr. Betty Muze, who represented World Vision at the event, appreciated the presence of all partners who joined the celebration with the graduates. She says, "This days is important for World Vision and the children as they go back to their communities and rebuild their lives using the skills they have acquired from the vocational training program".