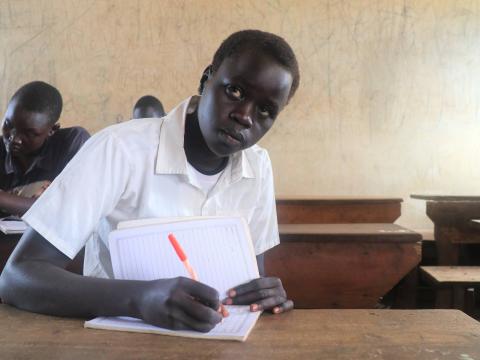 Aluel campaigns for education and against child marriage in South Sudan
Wednesday, July 7, 2021
At 15, she fell in love with someone her age thinking it would save her from being married off to a much older man. She got pregnant and the boy denied his responsibility.
"Even before the COVID-19 pandemic happened, I faced lots of pressure from relatives as well as my own family to forget education and get married. But I stood my ground and continued going to school", says 17-year old Aluel. She wants to become a lawyer someday.
The pandemic devastated families and worsened the situation in South Sudan communities, and affected many girls' lives like Aluel. "Had it not been for the coronavirus that closed my school and got me idle, I would not have conceived a child."
She says, "Majority of girls in my community do not complete primary five because of the pressure and encouragement of relatives to marry early. Ten years after the country got its independence I still do not feel that issues affecting girls are prioritized."
Aluel believed many of these issues that put the girls' welfare and future at risk even got worse. "I continue to appeal that no girl should be left behind." 
Village chief Sultan Piendit, the chairman of the community-based child protection committee in Gogrial West shares, "Since 2019, at least 463 girls dropped out of school. There can be more were not even reported."
Majority of girls in my community do not complete primary five because of the pressure and encouragement of relatives to marry early.
"We work tirelessly as part of the protection committee to make sure that girls like Aluel are encouraged to go back to school after dropout and parents are cautioned against forcing their children into early child marriage", Sultan Piendit adds.
According to Aluel, her father was enraged with the shame she brought upon the family when she got pregnant. He was determined for her to get married as soon as the baby was born but the child protection committee intervened and convinced him to send her back to school. 
Now an advocate in her community, Aluel shares "I talk to young girls as I share my story as an example and encourage them to study well to have a better future. I have to work and earn money to support myself and my baby." Her father refused to support her and Aluel is out to prove that she can do it.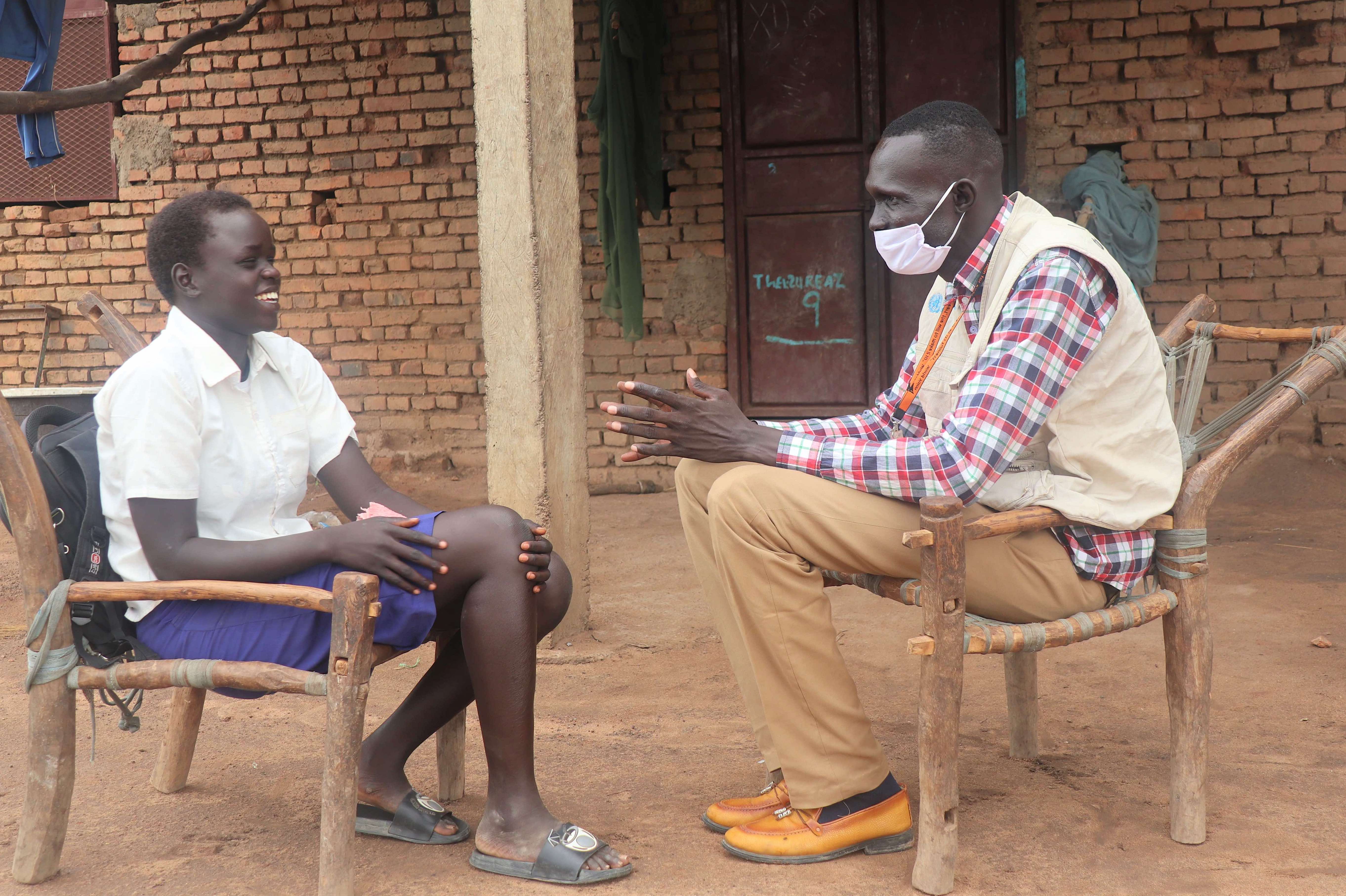 "The government and organizations should work together and come up with an effective strategy to protect girls and boys from early marriage. With support, young mothers can also be sent back to school", says Sultan Piendit.
"Child protection committees open the people's minds on child rights, awareness, and prevention of abuse and gender-based violence in their respective localities since they were organized in 2018", says James Ring Ring, World Vision's Education and Protection Manager in Warrap State.
World Vision's Child Protection Project in Warrap State supports nine committees in Gogrial West County and each committee consists of nine members composed of the community leader, tribal chiefs, parents and teachers, women, youth, police officers, and faith leaders.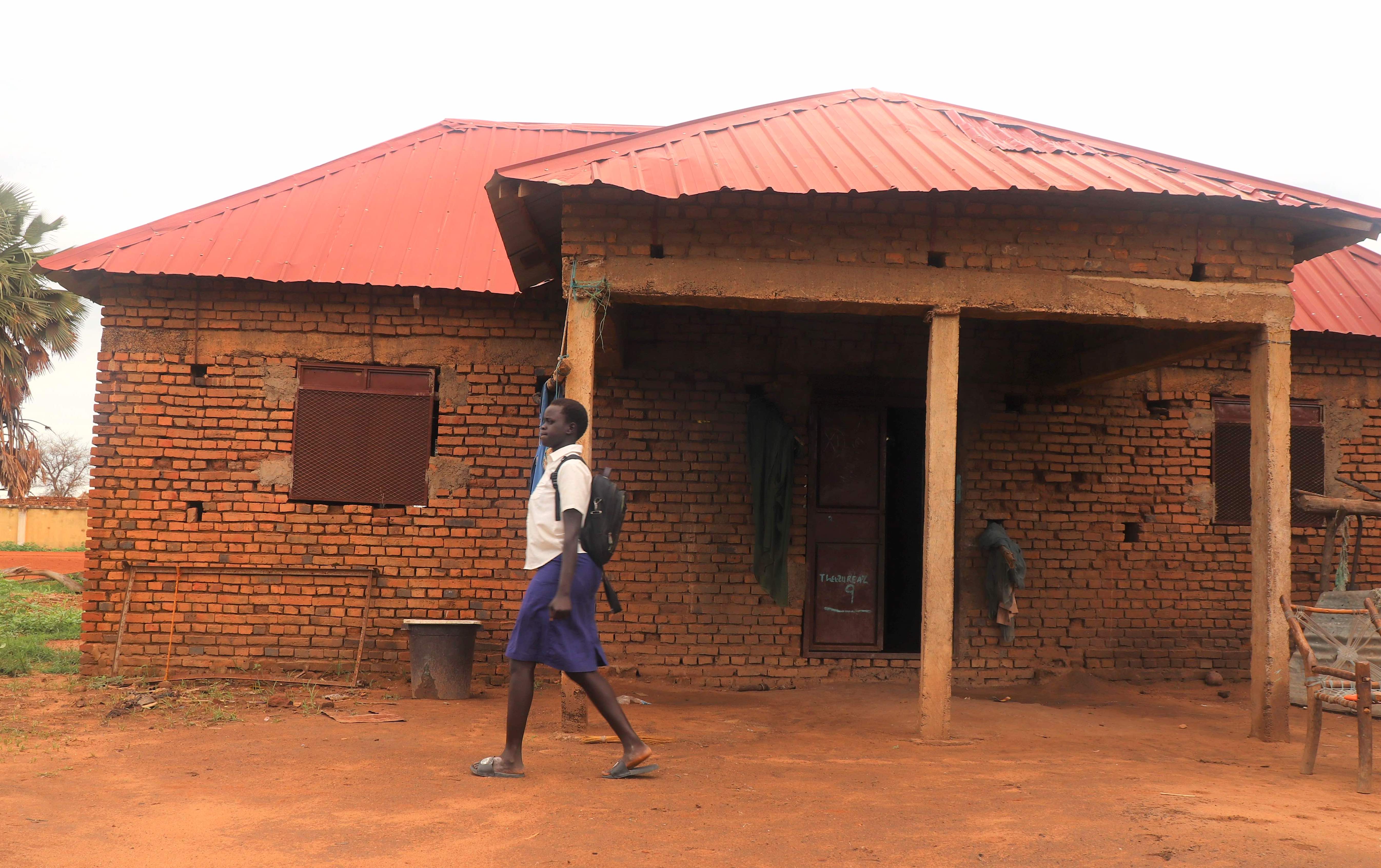 Story and photos by Scovia Faida Charles, Communications Coordinator