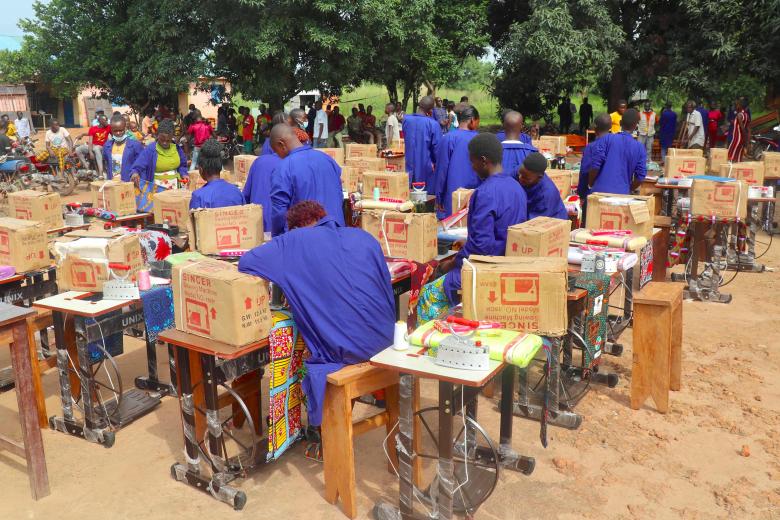 Children not soldiers: Ninety-two former child soldiers graduate from vocational skills training
Thursday, July 7, 2022
"The knowledge and skills that we have learned will help build back the trust of the people. Each one of us will do something for the community. We appreciate the government, World Vision's social workers and the partners for the support and for helping us regain hope in ourselves", says 16-year old Anthony*.
In 2021, World Vision launched the Focusing on Children with Unmet Child Protection Needs in South Sudan (FOCUS) Project funded by the German Federal Ministry of Economic Cooperation and Development. The project targets 18,000 most vulnerable children, along with 2,000 children associated with armed forces and groups.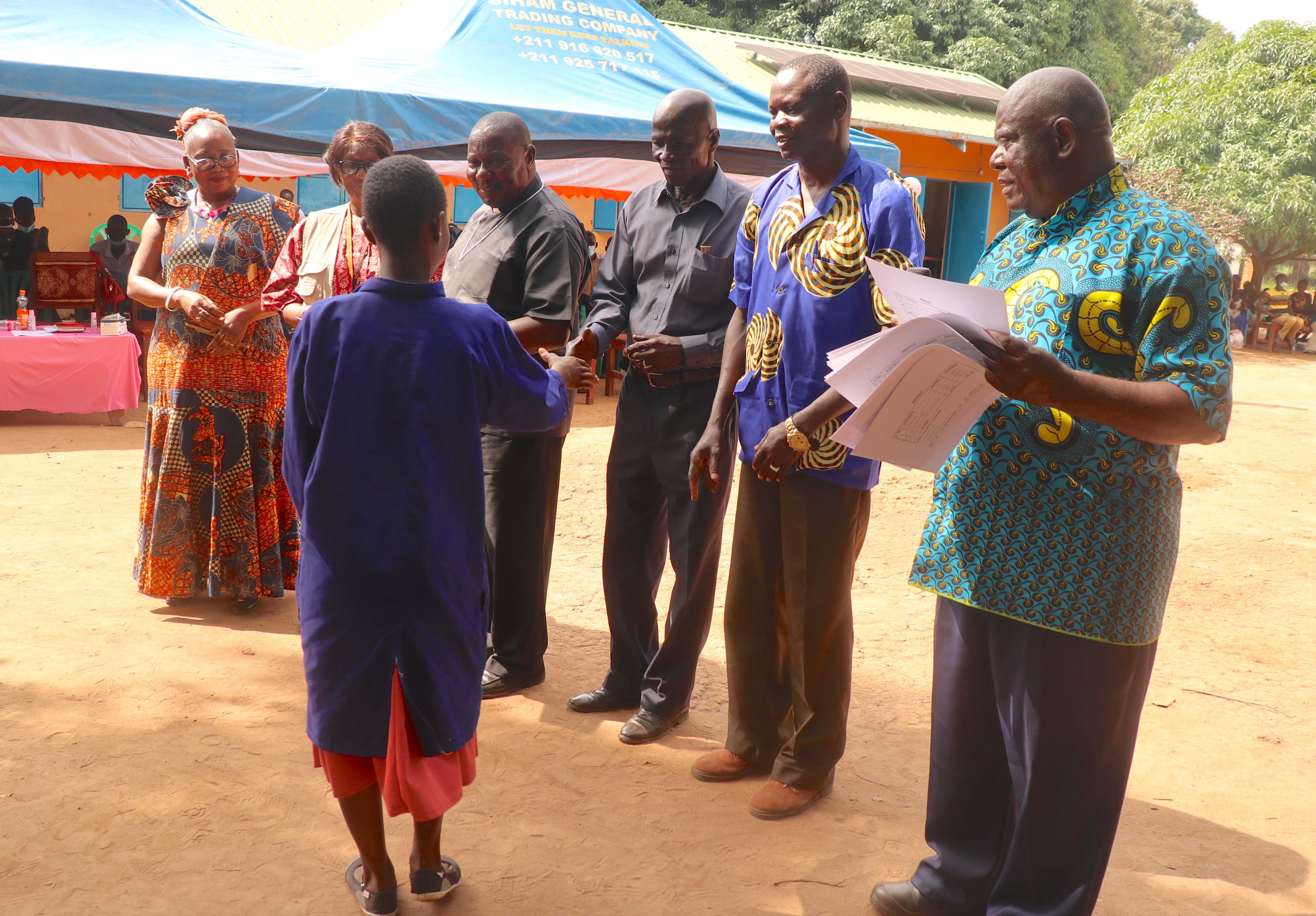 For a period of three years, the project's efforts include promoting awareness to on child rights, gender-based violence and prevention of children and women from recruitment by armed groups.
In partnership with Western Equatoria State Ministry of Education, World Vision has graduated 92 children from the vocational training on tailoring, carpentry, metal fabrication, plumbing, building, and electrical work. Anthony is among the graduates of the vocational tailoring course and was chosen as the representative of the youth group.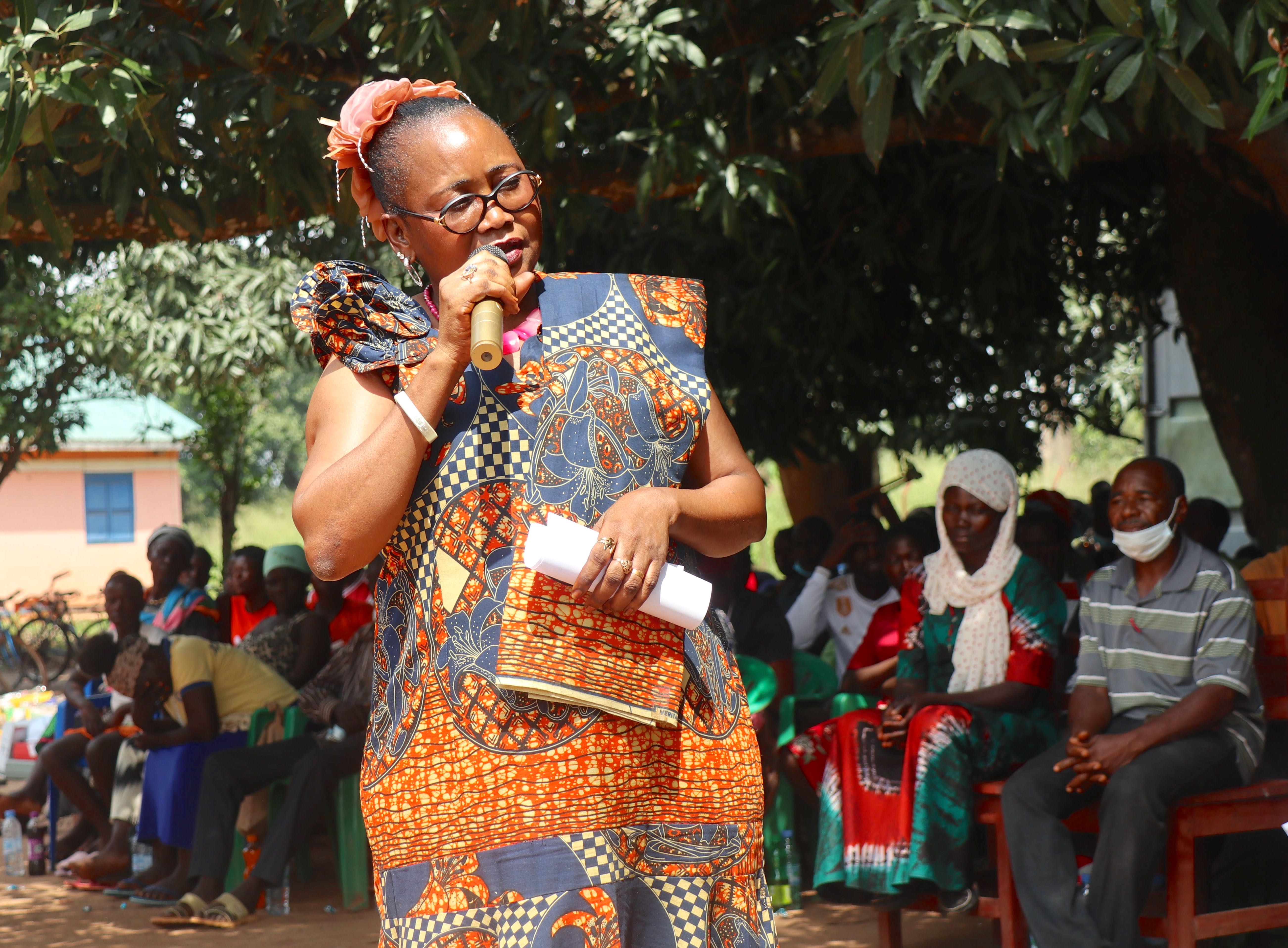 "After reintegration process when we left the armed group, the community did not accept us. I had been attacked by those who lost family members during the conflict. This created fear and anxiety in most of us. Being in the training center for the past six months gave us relief and confidence", Anthony adds.
The State Minister of Education Hon. Grace Apollo encouraged the graduates to properly use the start-up materials given to them and use their skills well. She says, "Engaging them in these productive activities is the only way to help them integrate into the communities and forget the horrors that they went through."
Having the disability and no acquired skills makes life more difficult as I can do very little in my condition. I appreciate being empowered and having been given a new purpose in life.
The project also provides the children with school fees and attends to their psychosocial support, as essential processes to foster an economically sustainable environment for the reintegration of these children.
Vicar General, Fr. Thomas of the Catholic Diocese of Tambura-Yambio expressed assurance of the church's support for the children. Fr. Thomas shares, "It takes commitment to support as them. I applaud the great work done by the government and partners. The Catholic Church will work with you towards the growth and development of our society."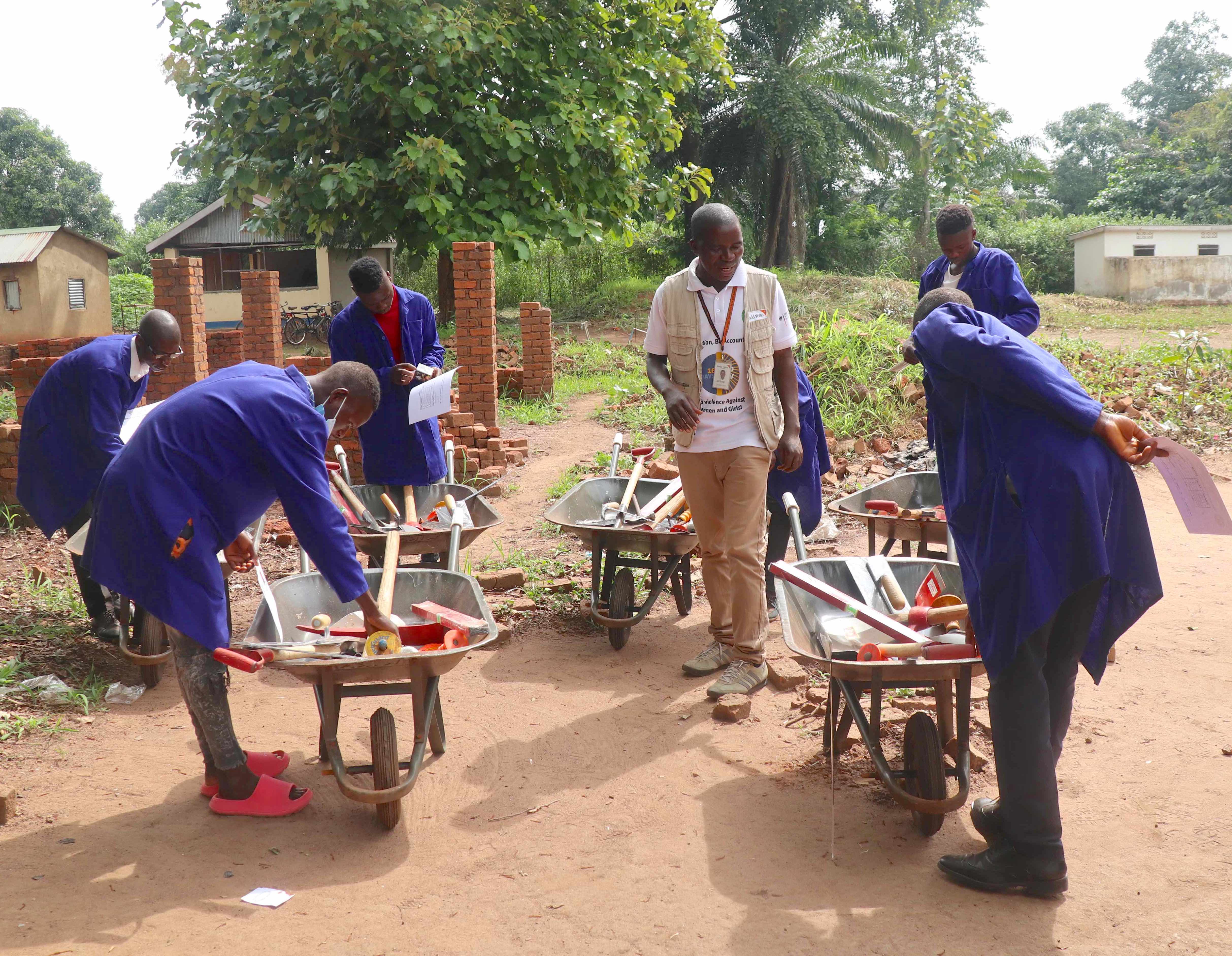 The children were assigned social workers to provide psychosocial support and counselling services. Hon. Grace Apollo adds, "Let World Vision continue visiting these children as recovery does not take one day. I will also make sure that the tailoring group will be recommended to schools to produce uniforms as a way of empowering them."
Among the graduates were children living with disability. "Having disability and no acquired skills makes life more difficult as I can do very little in my condition. I appreciate being empowered and having been given a new purpose in life. I finally have something to call my own", says 17-year old Stella*.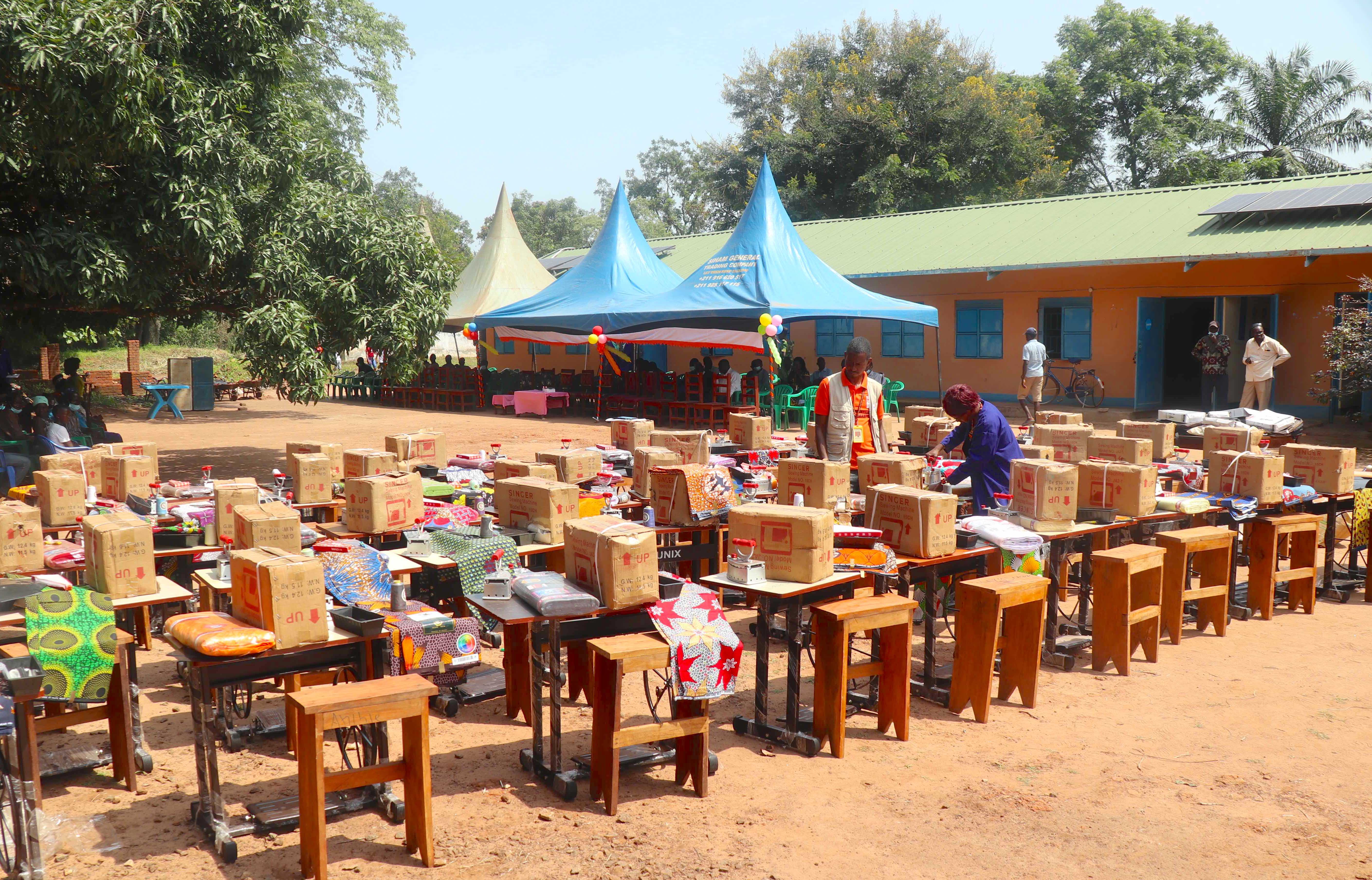 World Vision's Programs Director Dorance Cooper encouraged the children to put the kits to proper use to improve their lives and serve their communities. "Explore your skills very well and contribute towards building the economy of South Sudan. You all can bring a positive influence and change in the society", Cooper says.
"It is everyone's responsibility to protect children. Just like a mother hen who puts her life on the line to protect her little chicks. Like mothers, will continue to advocate for the vulnerable children of South Sudan and take steps to prevent abuse and recruitment of children into armed forces or group", concludes Betty Adong, Advocacy and Protection Manager.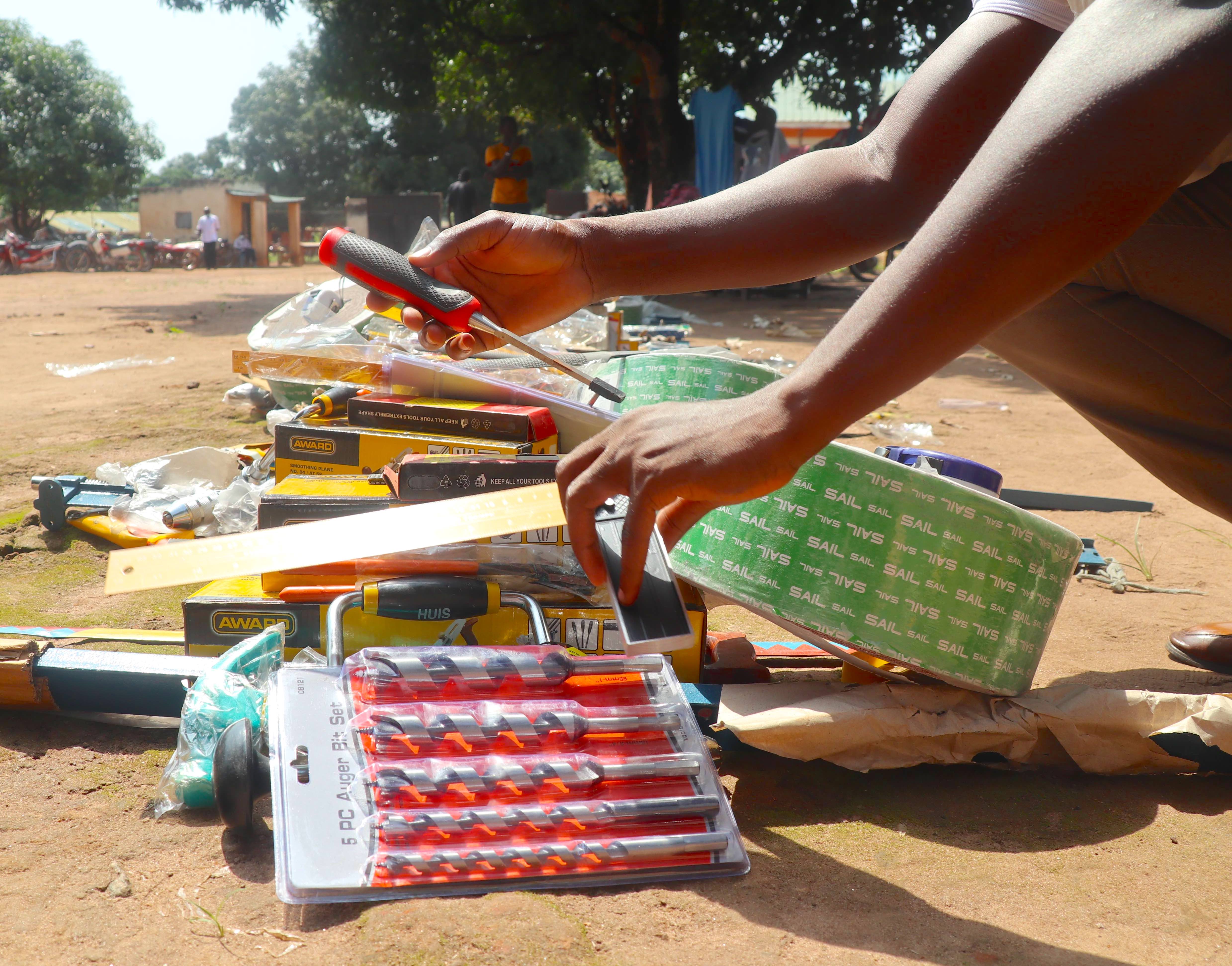 *Not their real names, changed to protect their identity.
Story by Denis Bambura Arkanjelo, FOCUS Project Manager I Photos by Scovia Faida Charles Duku, Communications Coordinator